getting older (but not growing any taller)
it's my birthday tomorrow, and i've actually been looking forward to it for quite a while. i guess a part of me had thought that the transition from being 21 to being 22 would have some profound effect on me, but not surprisingly, i don't really feel any different now. except maybe that i feel kind of sick, which i don't think i've ever been on my birthday.
anyway, because i've been packing my things relentlessly over the last two weeks, i've discovered a whole bunch of previously-lost items mixed in with all my other junk. and i was always happy to find an old photograph here and there, as every single one of them brought such unshakeable nostalgia.
and since birthdays sort of make you look back — and for some, reflect — on your life, i thought i'd share with you some of my childhood pictures (so it's really more of the looking back than the reflecting). i chose only a handful of mostly me-as-a-toddler photos because those of the 'older me' are really more embarrassing to look at.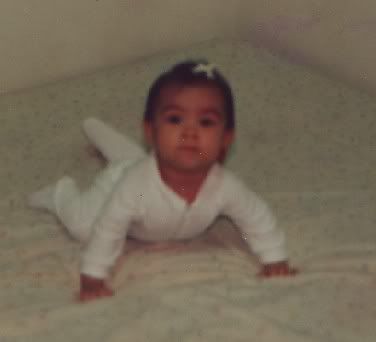 oh, those darn little overalls.. might just be the most comfortable piece of clothing ever invented..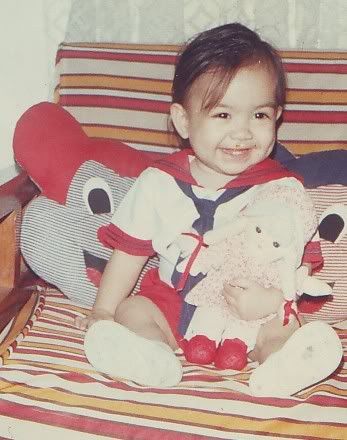 no wonder i have a soft spot for sailor dresses! (and yes, i indeed look like a boy here.)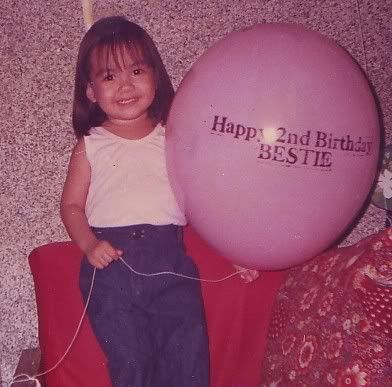 rockin' my 2nd birthday in jeans and a white tank top. hah.
under my umbrella… ella.. ella.. okay, enough.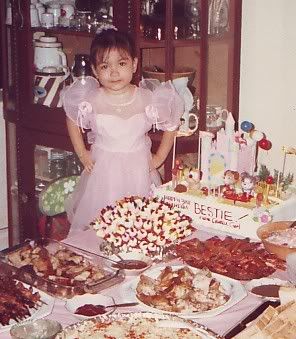 yes, i am wearing a poofy, frilly dress… and it's pink. so sue me.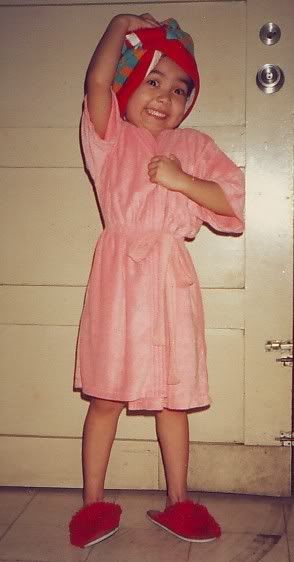 i didn't even know this picture existed, but it's now one of my all-time favorites. and as awkward as it is, i am compelled to say, 'isn't it cute?'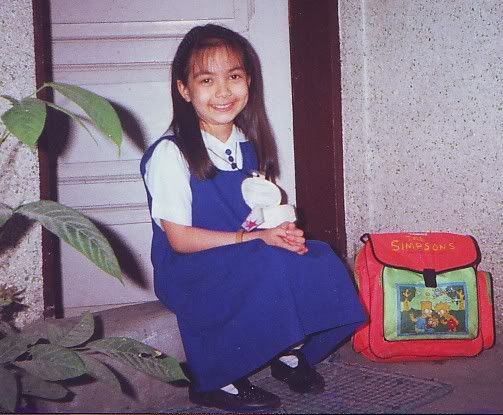 i think i am about 6 years old in this photo, and that is my school uniform. it was pretty much what i wore from kindergarten up until i finished high school (not the exact same one, obviously).
***
"the great thing about getting older is that you don't lose all the other ages you've been." – madeleine l'engle