–belted–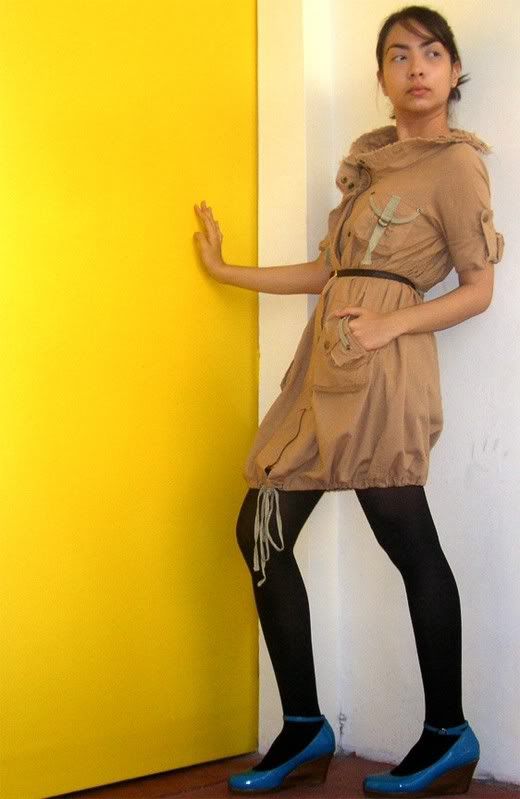 when i wore this dress for the first time (when we went to bangkok last december) i thought it was the comfiest thing i ever put on. it has such a no-fuss fit and shape to it that i couldn't help but fall in love. this time i thought of experimenting a bit, and this is what i came up with.
dress – gift
tights – local mall
skinny belt – thrifted
turquoise wedges – thrifted
i was just glad to have maintained the comfy-ness of it, as i ended up running around all day. i ate a lot too, so goody my dress allows for some room. hah.
oh! and my newly-thrifted wedges are quite awesome as well. i was actually looking for bright blue shoes in thrift shops, but couldn't find any that i liked (or that fit me well). so when i found this pair i thought, why not? they are now one of my favorite comfy+stylish pairs of shoes.