i guess it really shouldn't bother me when i am teased as a "high school kid"
…especially when i come to work dressed like this.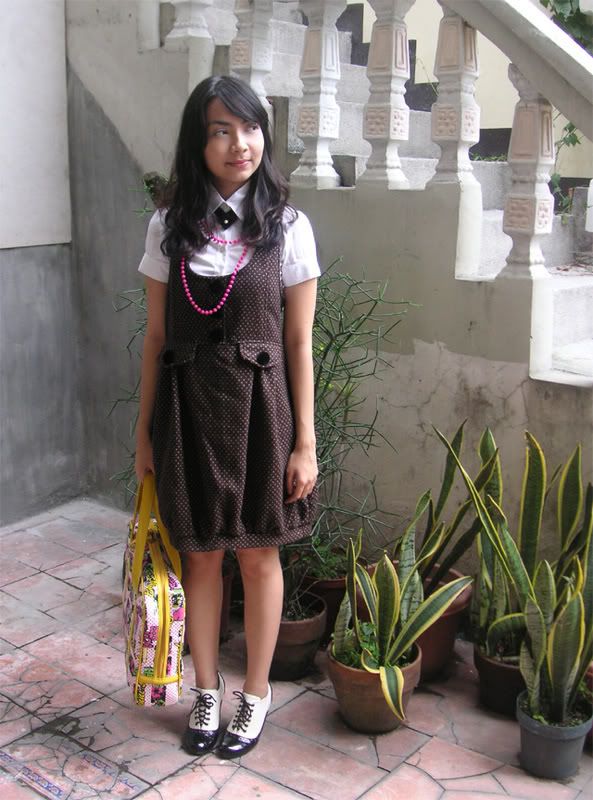 button-down shirt – kisses & co.
jumper-dress of love – from beijing
two-tone oxfords – thrifted
laptop bag – bags in the city
bow tie (of sorts) – dept. store boys section
necklace – from bangkok
but see, i have come to terms with this. i simply cannot let go of certain "child-like" fashion choices i tend to be associated with. they have always been a part of me, i think, and perhaps will always be. i enjoy the dressing-up aspect of it, the getting-stared-at for being too stand-outish-and-blindingly-colorful with all the gaudy (and almost tacky) little details.
tease all you want, mock all you can.. but this is who i am.
[i'd say "so sue me" to end this but it might be overkill.]
p.s.
sorry for the rhyming.