for lack of a better post~
even though i have been wearing some 'decent' outfits to work lately, i haven't had the chance to photograph them. i don't know, i think i'm starting to get…
uh-oh. lazy.
so instead, i will just share previously unpublished pictures of mine. they were taken when i did our hourly news updates for three days, about a month ago. i didn't want to post them here before, in case some pinoys recognize the news set — thus revealing the tv station i work for. and really, i have been working long and hard trying to keep that information on the low-down.
but i thought about it and figured.. hey, you guys can keep a secret right?(=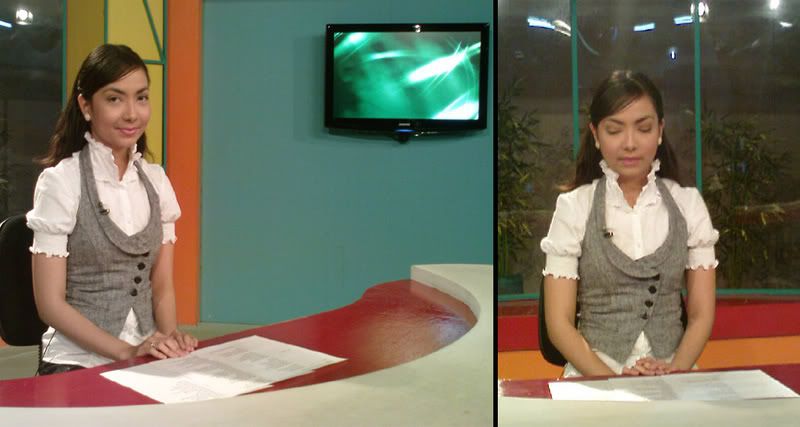 — ah, my 15 minutes of fame. i'd post the videos but i am not so proud of them. hahaha.