too much gossip girl
you know exactly what i'm talking about.
yes, these shots were taken in a bathroom stall. i think they turned out quite nicely.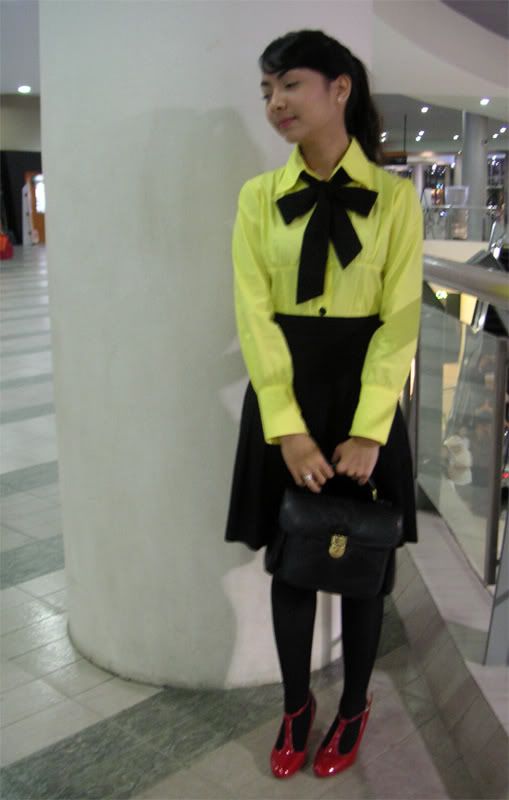 yellow dress with bow (used as top) – from bangkok
pleated skirt – thrifted
t-strap shoes – fiorucci
bag – vintage; thrifted
in a local mall where jeans-and-tee ensembles abound, you can imagine how much fuss this outfit caused. people stared, open-mouthed. some pointed, and some whispered – loudly. but no one was rude (at least not to my face), so all in all, it was quite fun! hah.
*this was actually a much toned-down version of the outfit. the first few ones were like blair explosions, which were delightful, i must say, but i knew they'd scare people away so i had to practice some good old self-control..