Rekindling An Old Flame
when i bought these jeans years ago i was worried i wouldn't get too much mileage out of them. they were just too trendy, i thought. i also bought them during an end-of-season sale, so i got into the trend quite late already.
and it's true, i haven't worn these jeans in a fairly long time. it just felt too outdated, which was weird for me because i am not one to succumb to trends anyway. but i woke up this morning and had the strangest urge to bust out my jeans again, which i had, in fact, tremendously loved in the past. i thought i'd give it a go today, for old times' sake.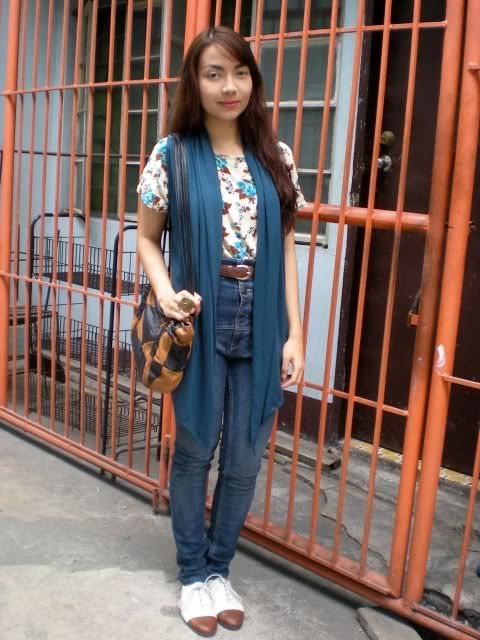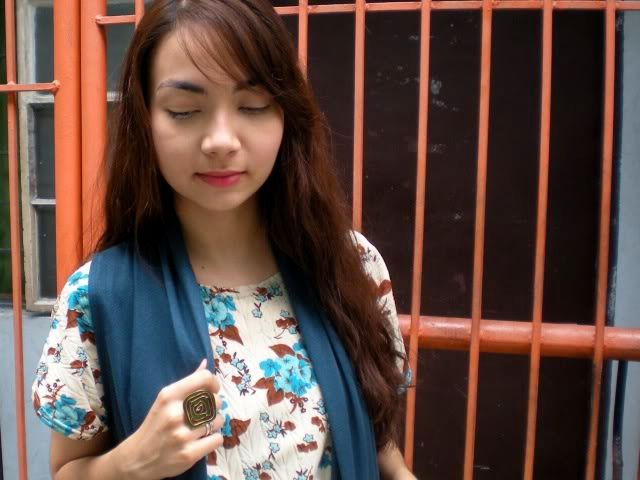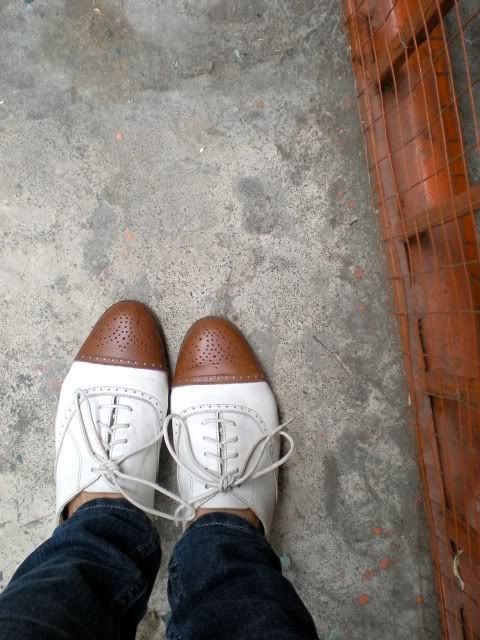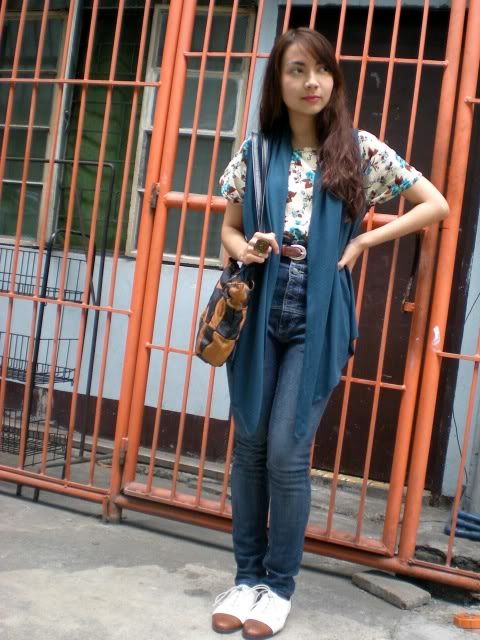 floral top – vintage
blue vest – mom's
high-waisted jeans – topshop
two-tone brogues – vintage
bag – thrifted
belt – thrifted
chunky ring – ebay