Garage Sale
my mom and kid sister are migrating to canada so they are selling half their belongings to make the transfer easier. we've been having garage sales for a few weekends now and people in the neighborhood seem to really…dig it.
get it? get it?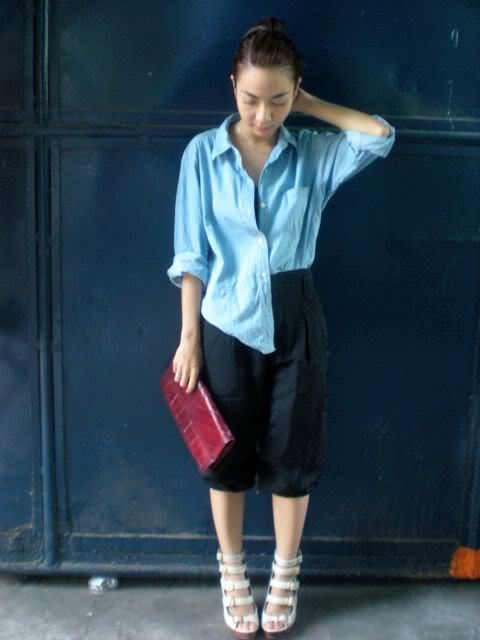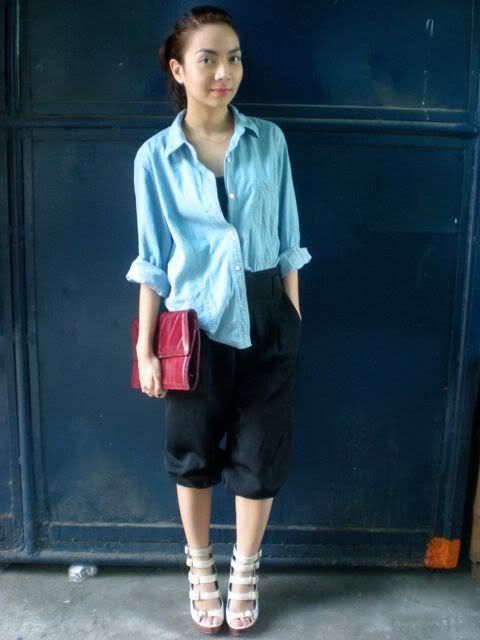 i haven't really been much help to them; i've been too busy to assist with the selling and waaay too attached to my things to contribute to the sale.
plus i am completely devastated that my sister is going away, so i may still be living in denial…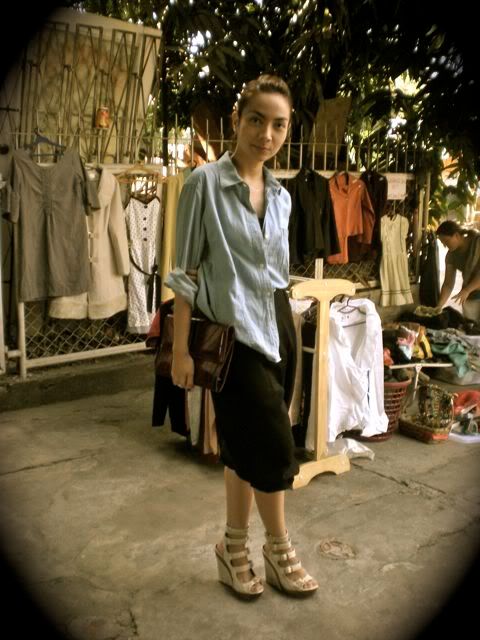 chambray shirt – thrifted
high-waist trousers – thrifted
strappy wedges – michael antonio
red eel clutch – vintage
PS
coldplay's "fix you" is playing on loop and it makes me want to cry a little.