Ice Cream And A Topping
no, this is not a post about food (although i kind of wish it were!). my dress-and-cardigan combo just reminds me of ice cream… which sounds like the most enticing thing right now, what with this 95-degree weather we've been having lately.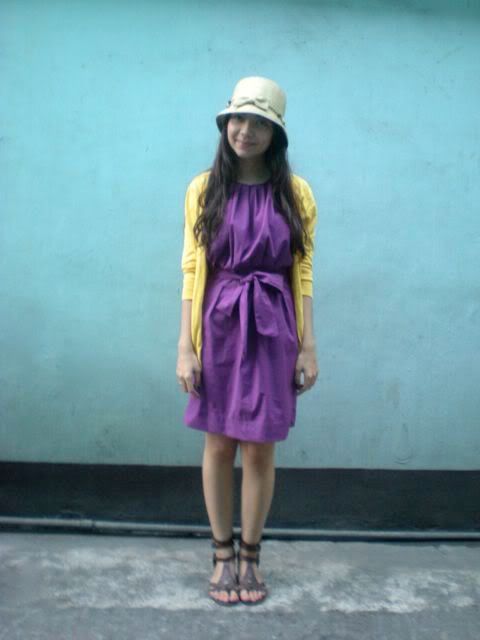 is anyone else as enthralled by hats as i am right now? (blame it on excessive
meg
-stalking i guess.) every time i go on eBay or etsy i seem to type "vintage hats" or "boater hats" on the search bar involuntarily. i've even started looking for hats in thrift shops, which hasn't been too fruitful. so i just bought this at the mall a few days ago. it's not really the style i am going for, but i can never resist a pretty bow.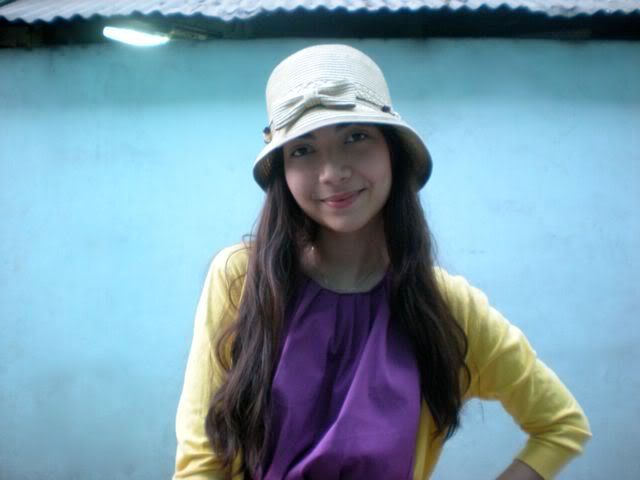 purple dress – get laud
yellow cardi – thrifted
gladiators – thrifted
hat – sm
on a different note, i just recently acquired my 60th blog follower! i know, i know. it's not much compared to the hundreds of followers some bloggers get. but still, i am so excited about it! i've been toying with the idea of having a giveaway when i reach 100 followers (like some bloggers do), but that's always been so far off into the future that i almost didn't believe it could happen. at least now it's somewhat* in the horizon! i already have several ideas in mind, and i would love to include international readers, too. 😀