Ssscared Of Sssnakes
have you ever consulted with the phobia list to see if you are suffering from a serious fear of something? or perhaps, like me, you check it from time to time just to see what kind of unusual things people are afraid of. really, the list is unending. you can spend hours immersed in it… kind of like a morbid fascination.
i don't think i have any real fear — at least not in the clinical sense. yes, my heart beats a little faster when i look down from high altitudes. yes, i get a wee bit apprehensive when moving around in the dark. and i may have the odd urge to avoid manholes at all costs, because the thought of falling into one leaves me gasping for air (don't ask). but still, those are all manageable.
there is one other thing though that i can never seem to shake — the fear of snakes. i am insanely terrified of them. i can't even go into detail because the though if it makes me shudder. sadly i haven't really been able to deal with this fear; it'll probably just be one of those forever-and-ever things.
but for now, at least, i can pretend to be a snake lover of sorts with this printed dress. it is not at all my style… in fact i was afraid to wear it (not only because of the print but of its "sexiness" as well). so i decided to dress it down with a denim jacket and some chuck taylors, pretty much copying one of the styles i did in my last post. i quite like it!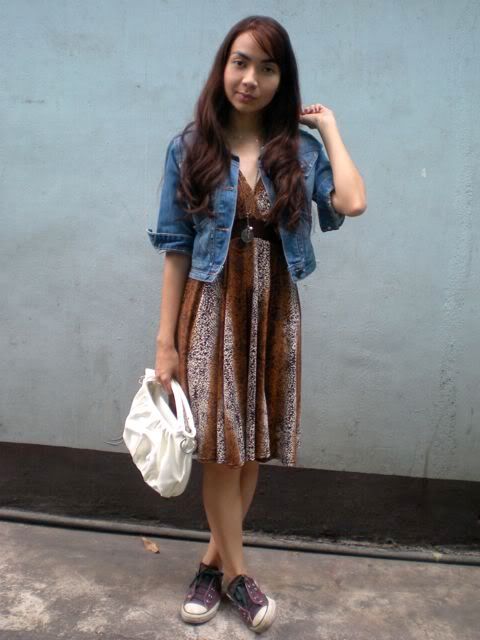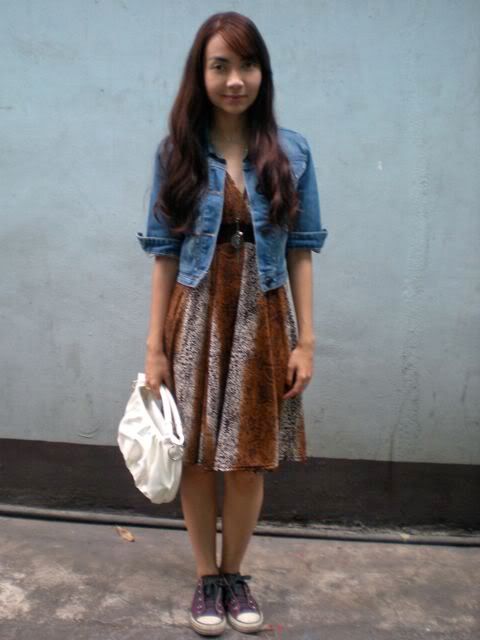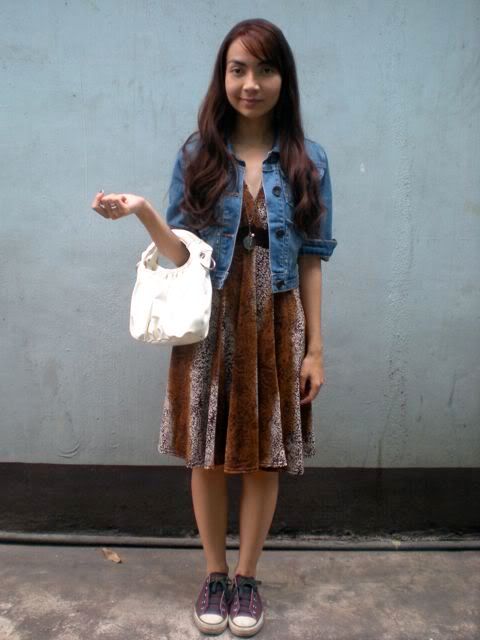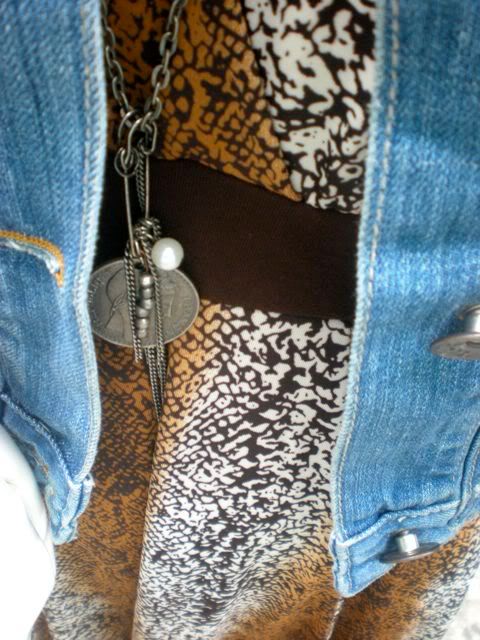 print dress – get laud
denim jacket – thrifted
purple sneakers – converse
white bag – gift
what are you afraid of?