Turban
i introduced my friend charlston, who is a photographer-of-sorts, to my colleague phoebe, who is a model-of-sorts. i helped them out with a mini photo shoot and this is what i wore. black isn't ideal for our crazy summer temperatures, but the dress is so light and breezy that the heat hardly even bothered me.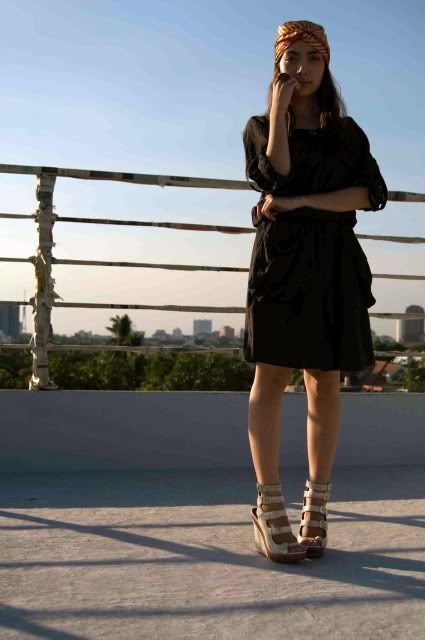 i was inspired by
calivintage's recent post
where she totally rocked a turban. i even sort of copied her signature pose in the 2nd photo below! i just love erin, don't you?
anyway my friends say this look brings out my "middle eastern-ness" (i'm not actually middle eastern; my father's greek) and i choose to take it as a compliment! haha.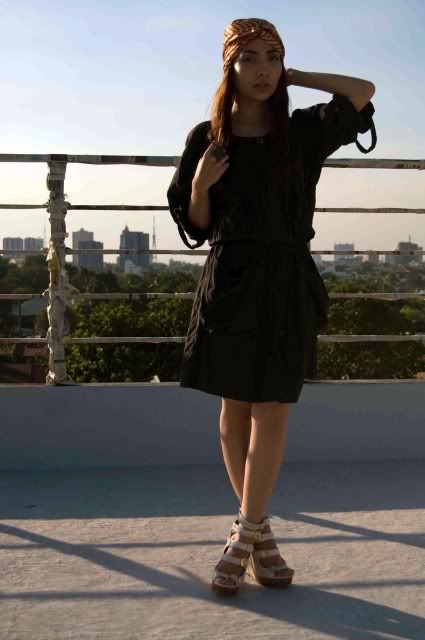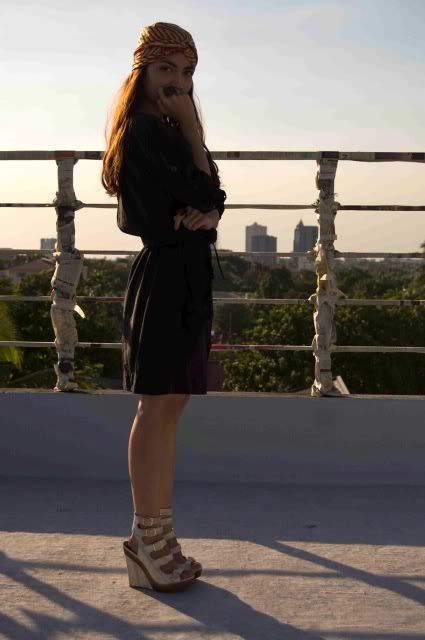 we did the shoot at a construction site where, naturally, the workers stopped what they were doing to ogle at the photographer and the two dolled-up girls in dresses.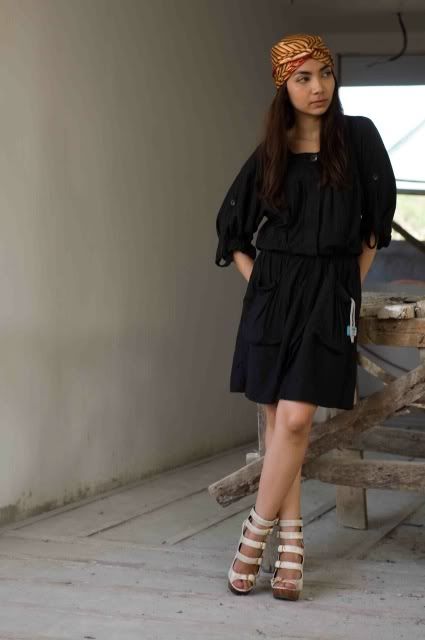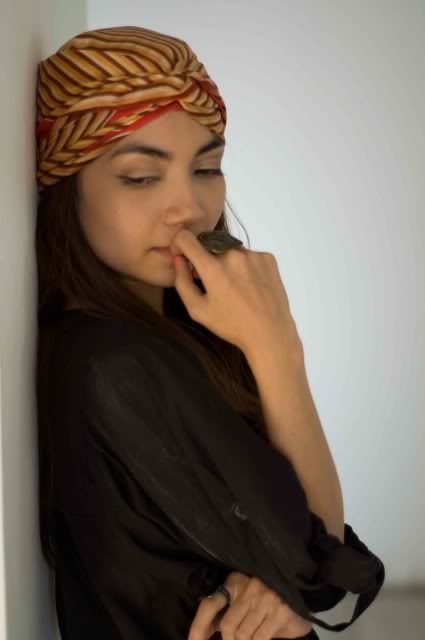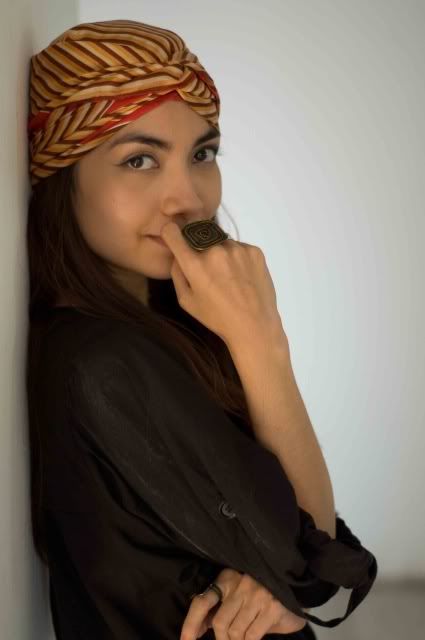 black dress – thrifted
scarf (used as turban) – thrifted
strappy wedges – michael antonio
chunky rings – eBay
here are some photos from behind the scenes, where i actually served as the make-up artist, stylist (i provided all the clothes), art director and all-around assistant. i had tons of fun!
i had to change into my slippers though when we started walking on rubble and other construction site unspeakables.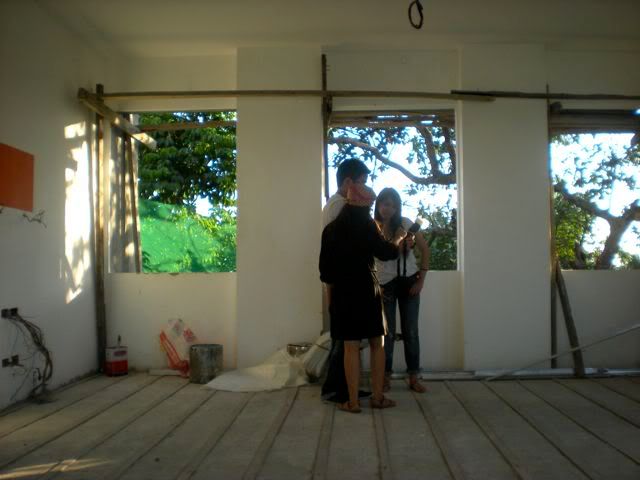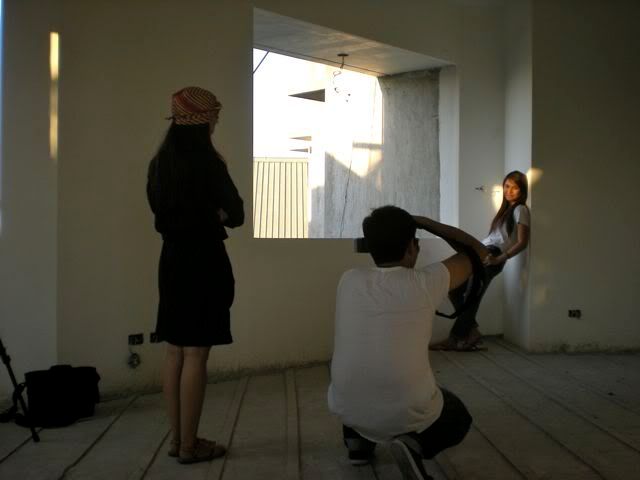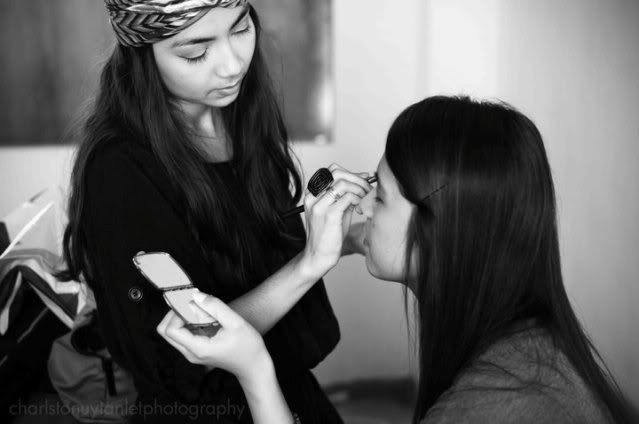 i'll post some of phoebe's photos next, there are some really amazing ones!