Give Me Black, Give Me Brown
all-black outfits are forever chic. but occasionally, i do like to throw some unexpected colors into the mix. in this case, the equally classic brown.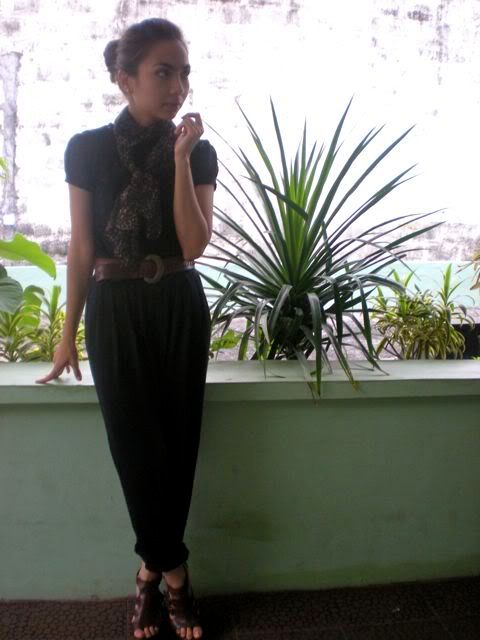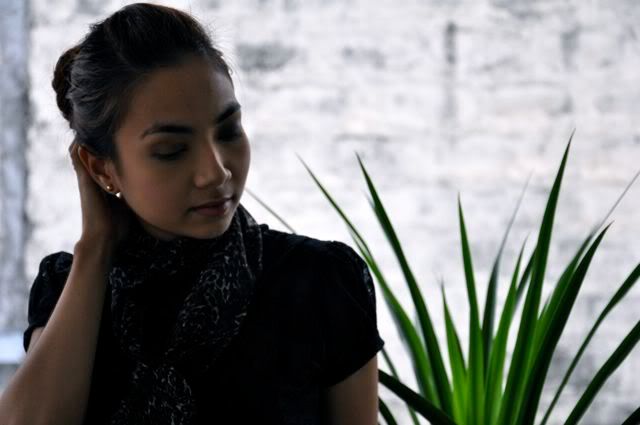 i'm wearing my favorite lace top. i got it years ago at a random whim, not realizing it would be one of those things i go back to over and over again.
i paired it with a leopard-print scarf that i luuurve, and the bun was for extra chic-ness.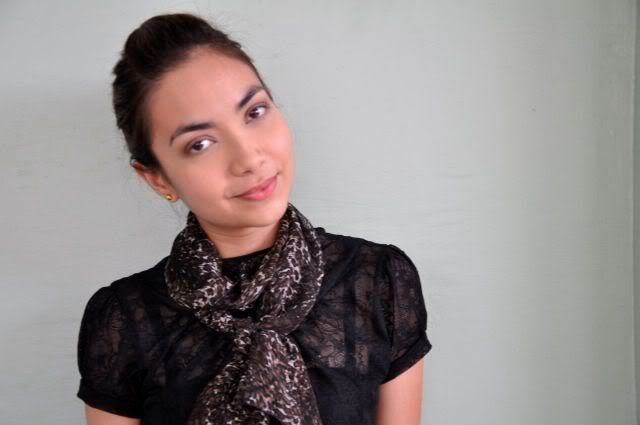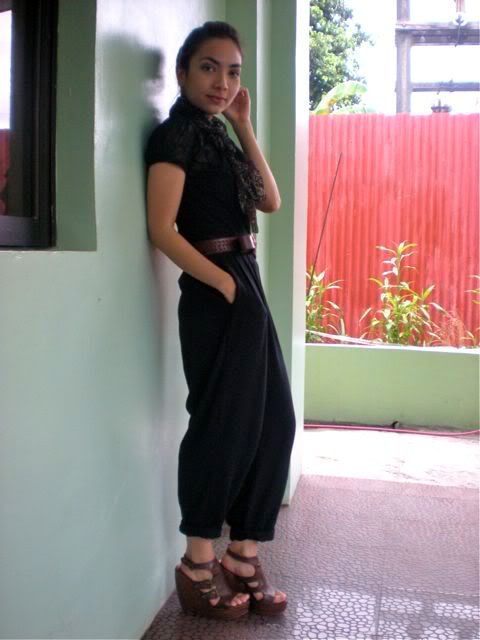 sorry for the varied photo qualities, we used two cameras: a point & shoot and a dslr!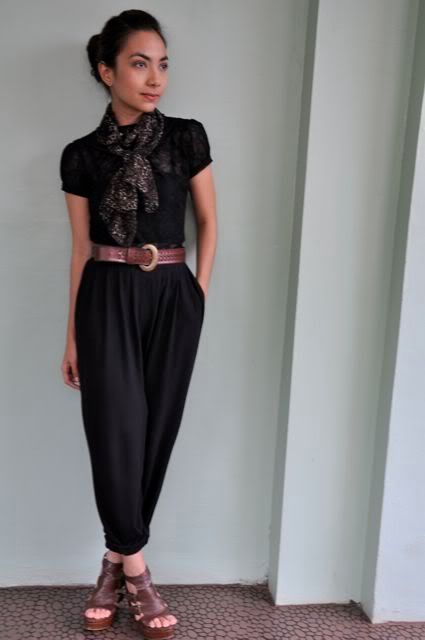 lace top – freeway
high-waist trousers – thirfted
brown belt – thrifted
brown wedges – parisian
printed scarf – thrifted