Jumpsuits And The Armed Forces
i finally got around to uploading some of my work and outfit photos. man, these last couple of weeks have been insane!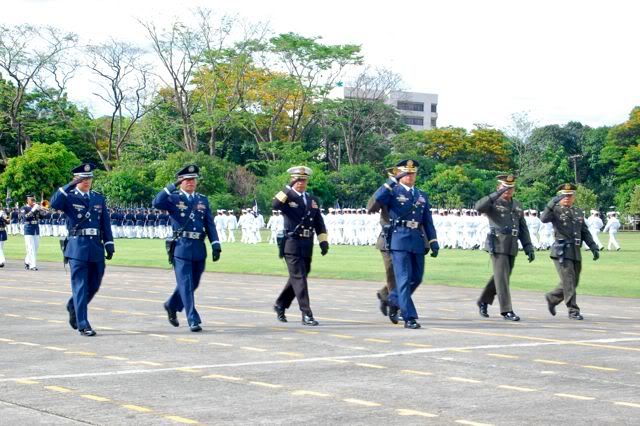 these were taken back in june, in the last few days before the turnover to the new administration. i went to the farewell ceremonies for then outgoing defense chief, norberto gonzales.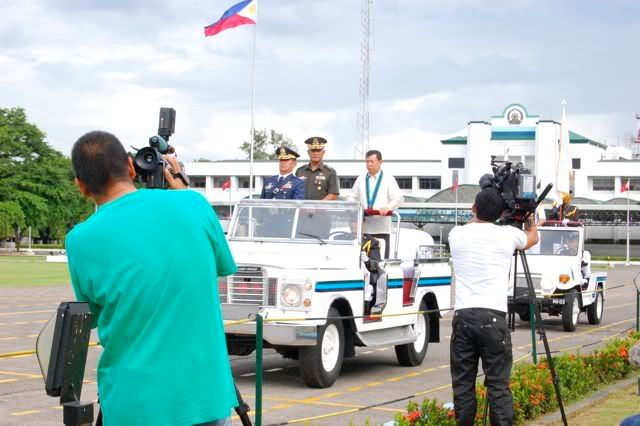 there was a "parade" of members the country's armed forces, from the army to the air force and my favorite, the navy. they just look so cute in their uniforms! (Although they probably wouldn't appreciate being called "cute".)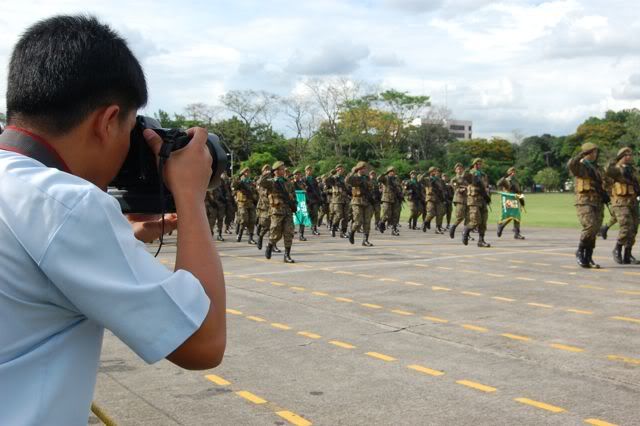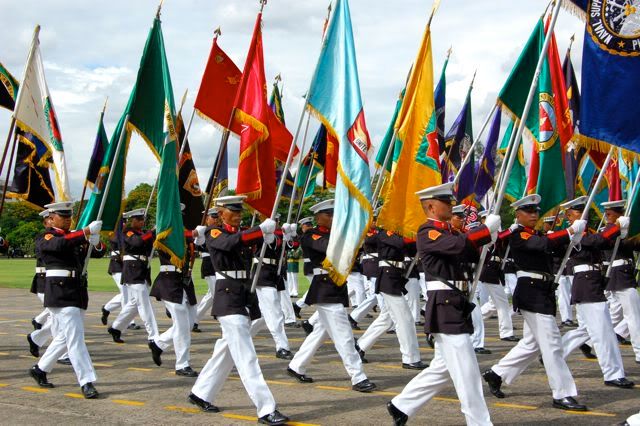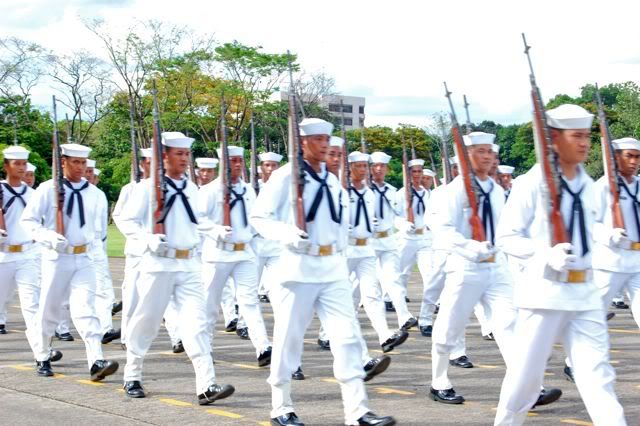 i don't know who these guys are but i thought their blue berets deserved a little gif image. haha.
this is what i wore that day. it's funny because i have always loved jumpsuits – or at least the concept of jumpsuits – but have never actually owned one. i must've tried dozens of them though, i just haven't found one that doesn't look awkward on my height and body shape.
this one from
get laud
is pretty awesome though.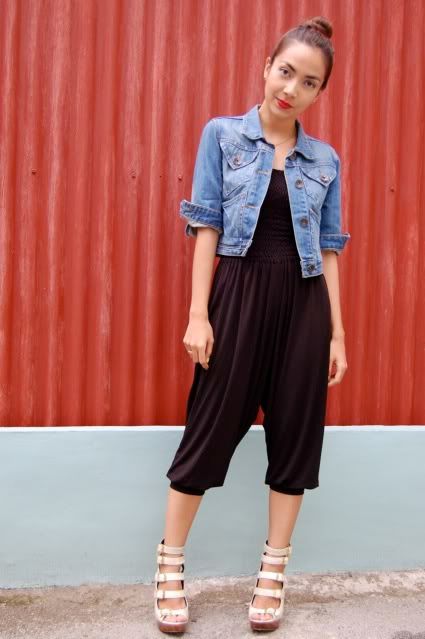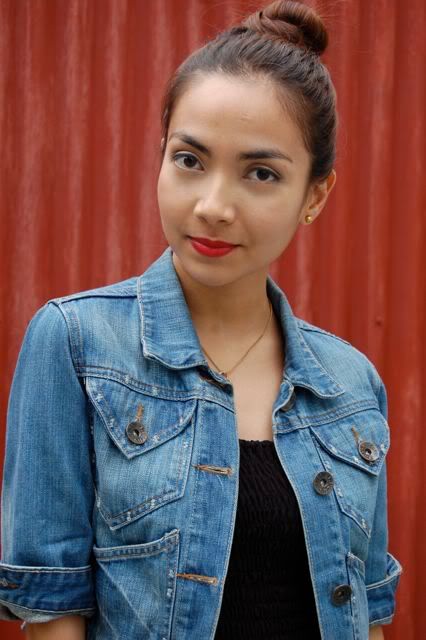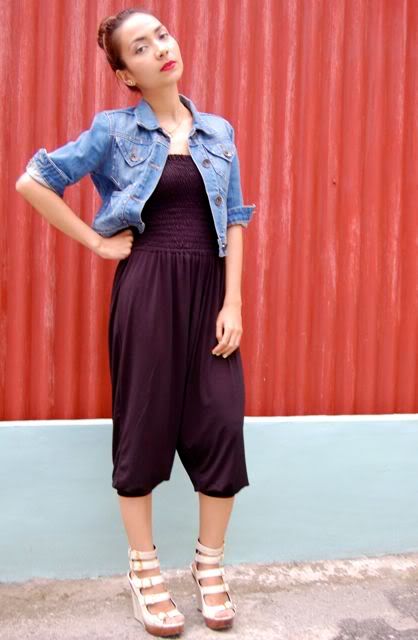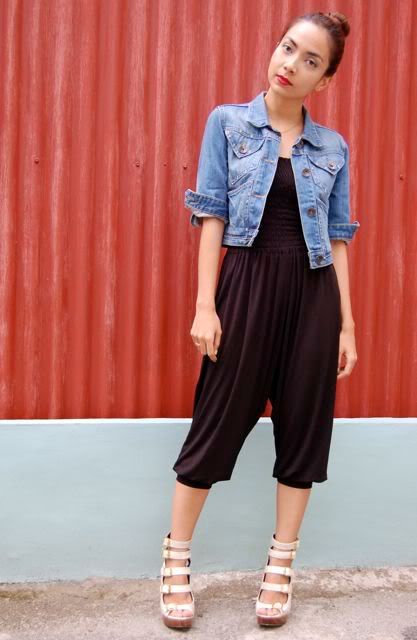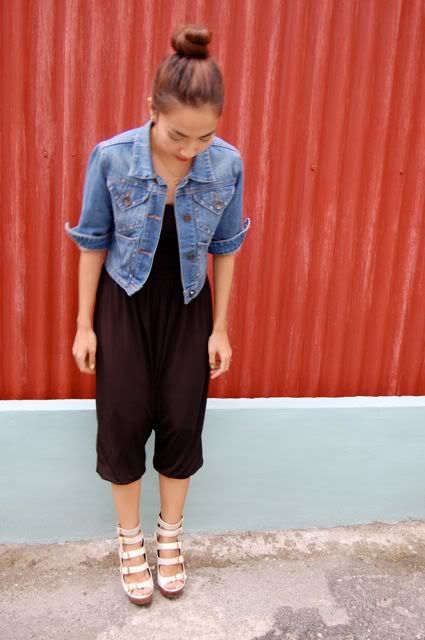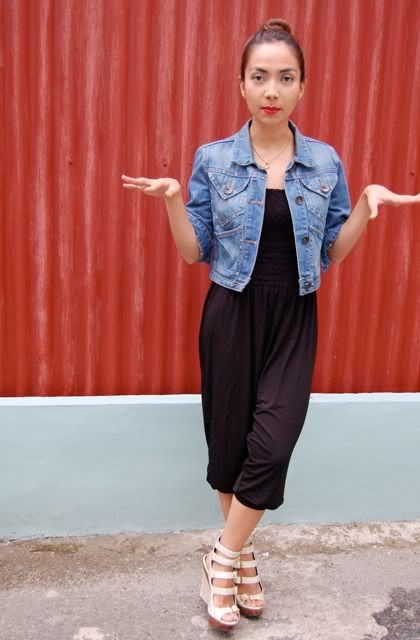 black jumpsuit – get laud
denim jacket – thrifted
strappy wedges – michael antonio