My Way, Her Way: Socks And Sandals
i've teamed up with the fantabulous sybil to bring you guys our blogs' newest feature called my way, her way. in this segment we will both incorporate some current fashion trends into our outfits and post them at the same time – more or less. haha.
we've chosen the socks-and-sandals trend for our first post!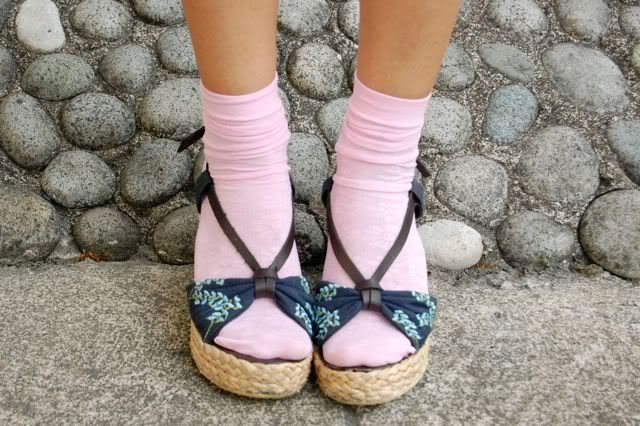 i've been seeing this look everywhere for months (as i'm sure you have!) and have really loved it. i find the trend to work best with short hemlines, but since i am not a huge fan of those, it's been rather difficult to make it work for me.
so i decided to try it with my knee-length white dress (one of my all-time favorite thrifting finds!) and i think it worked okay!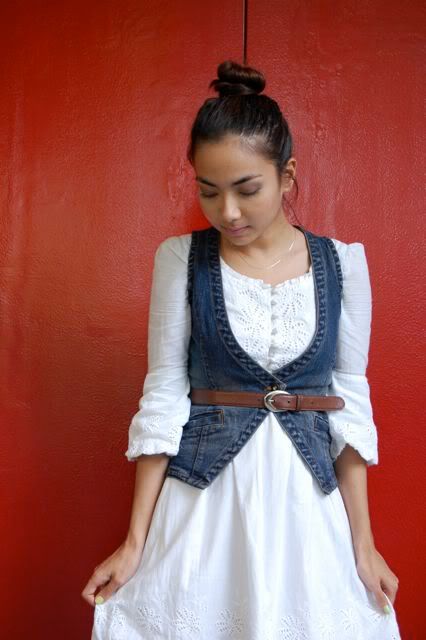 i wore my denim vest and brown belt to keep with the color scheme of my wedges…
while my baby pink socks and mint green nails provided the perfect pastel accents.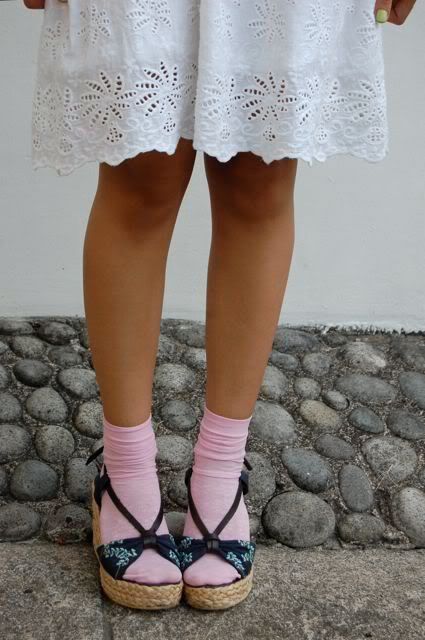 here is sybil's take on the trend! doesn't she look lovely? i swear our matching high buns were unintentional!
but that's not all! we're expanding this feature to other bloggers (yes, YOU!) and have you guys interpret other trends. we will be inviting at least two bloggers to join in every trend, so watch out because you could be next! (:
photos by adelle
white dress – thrifted
denim vest – jag
belt – thrifted
sandals – thrifted
socks – sm kids