My Way, Her Way, Their Way: Print on Print
i am happy to bring you the second installment of my way, her way — my collaboration with the lovely sybil of animated confessions! together, we feature one trend at a time and give it our own spin. we have also started inviting other bloggers to join in the fun!
this time we chose the print-on-print trend, where experimentation is the name of the game.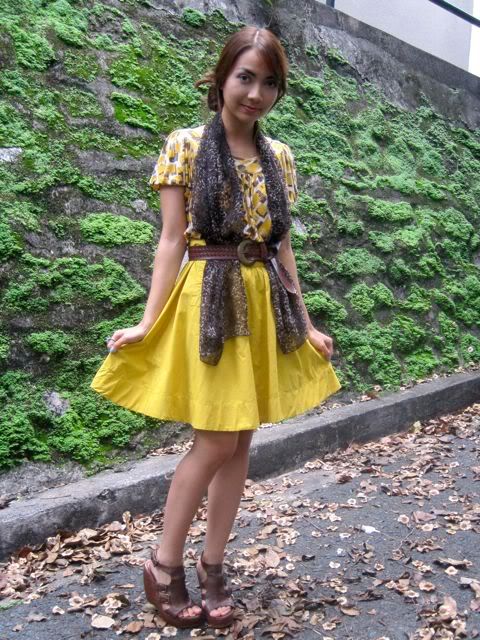 there are prints that no doubtingly go perfectly together, and there are those that clash. but there is the occasional surprise, when seemingly incompatible prints merge together in unadulterated bliss.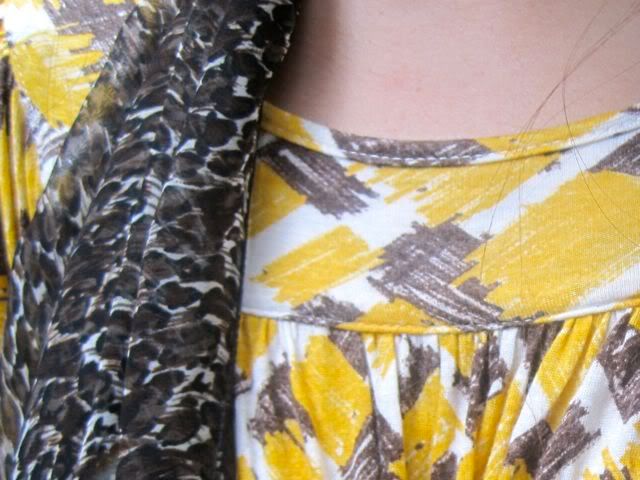 i had been browsing magazines and blog posts lately where these "surprises" have been showcased in all their glory. i thought i'd give it a try with my pseudo-watercolor print dress and leopard print scarf. i retained the yellow-and-brown combo for uniformity — plus the fact that i love the colors together!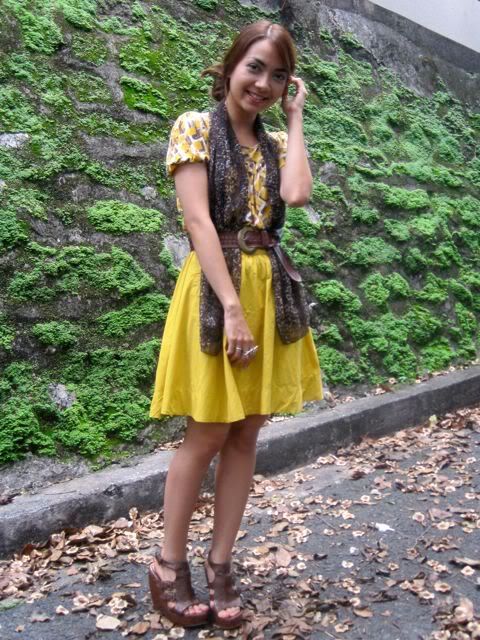 my blue nails added the perfect punch of color.
here is
sybil
's take on the trend. i love the soft and pretty look! and those scalloped shorts — i die!!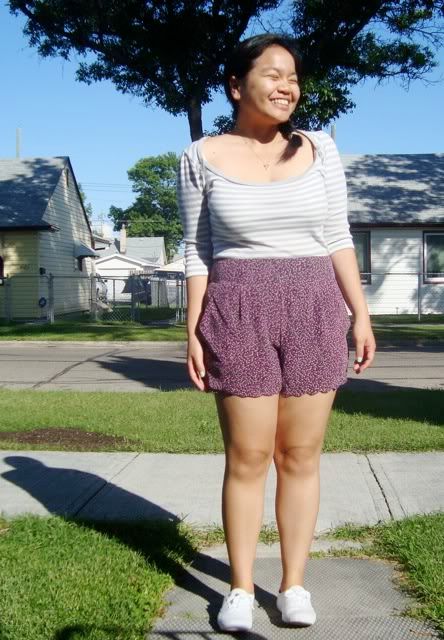 our two invited bloggers are rockin' the clashing print like the fashionistas they are!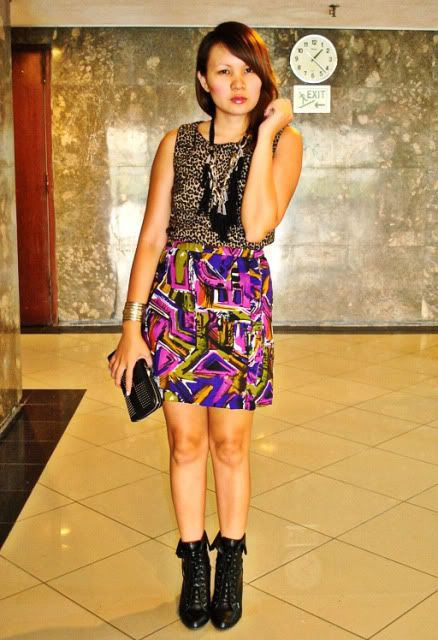 while kristy of
monochromachic
went for some monochromatic goodness (go figure! haha):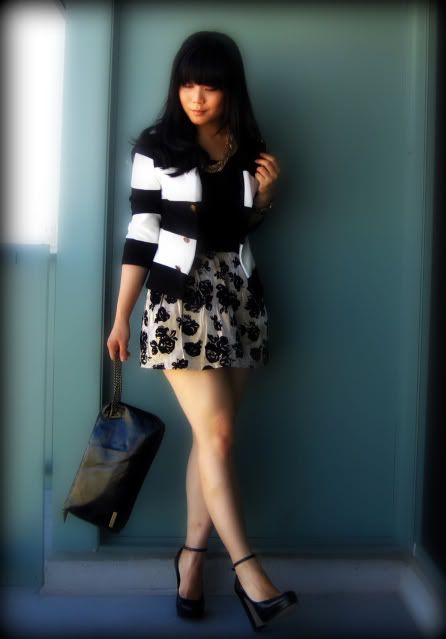 i think i want to try this with my other prints, it's so much fun!
printed dress – mango
yellow skirt – kob
leopard scarf – thrifted
brown belt – thrifted
brown wedges – thrifted
connector ring – f21
we're already super excited for our next trends…and our next invited bloggers! (: