Purple And Yellow And Jumping Shot FAIL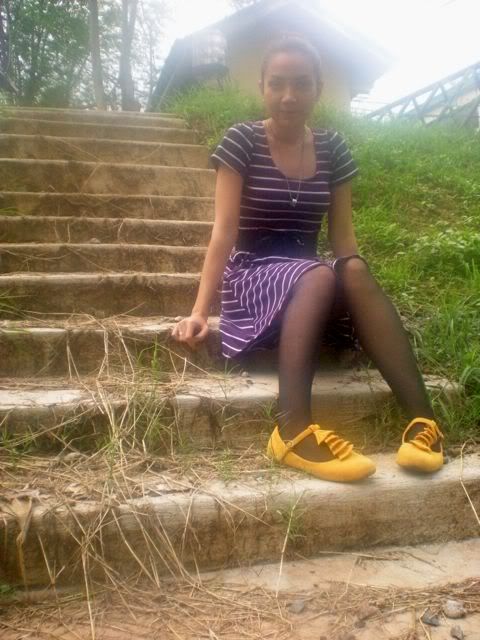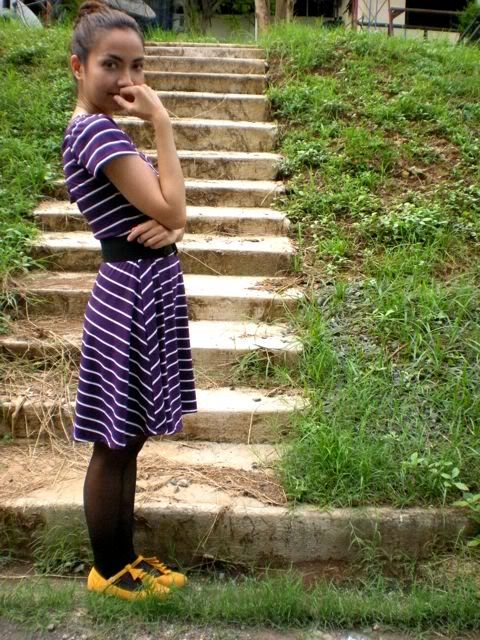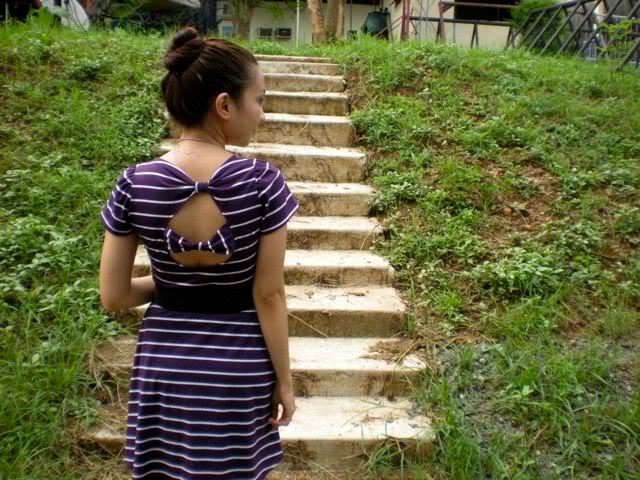 this is one of my favorite color combinations. it reminds me of my favorite dirty ice cream flavors: ube and keso.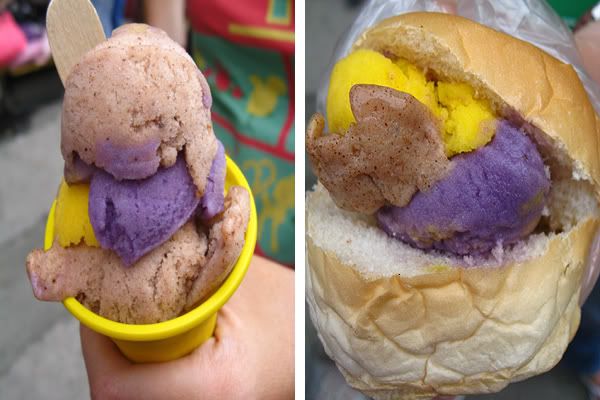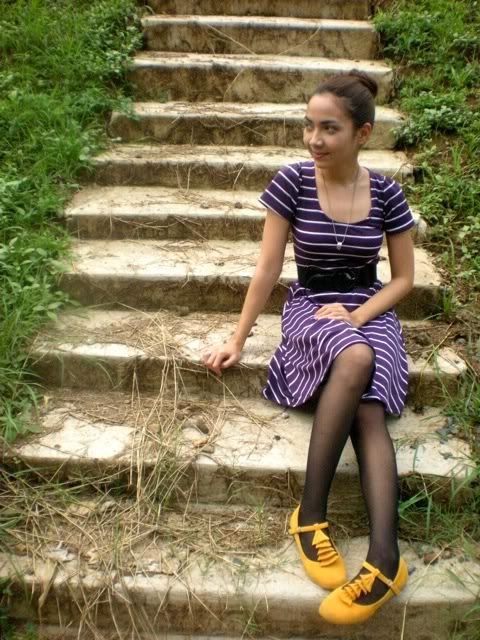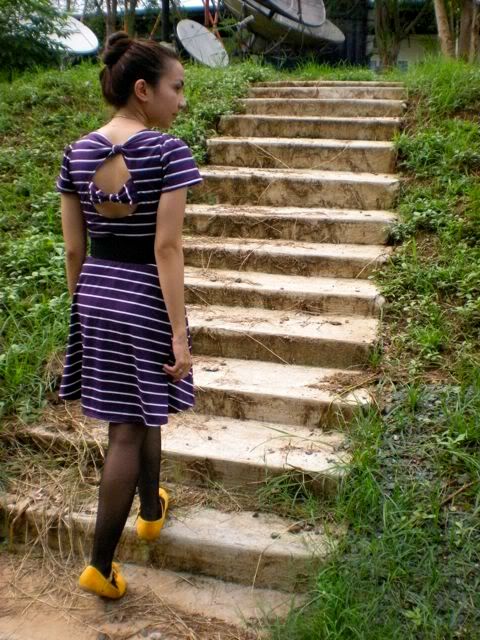 wearing these shoes always makes me want to jump up and down. i think it's because they are so comfy and light that i imagine myself being blown off by the wind. or something.
so i told my friend to take a jumping shot of me, but as my camera is not the best kind of point-and-shoot there is, he was unable to properly capture my (many) ventures into the air. after the last one was taken i was already dripping with so much sweat that i just up and left him there.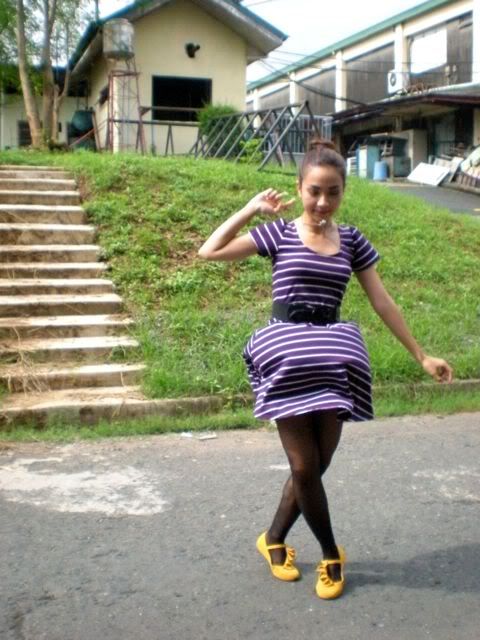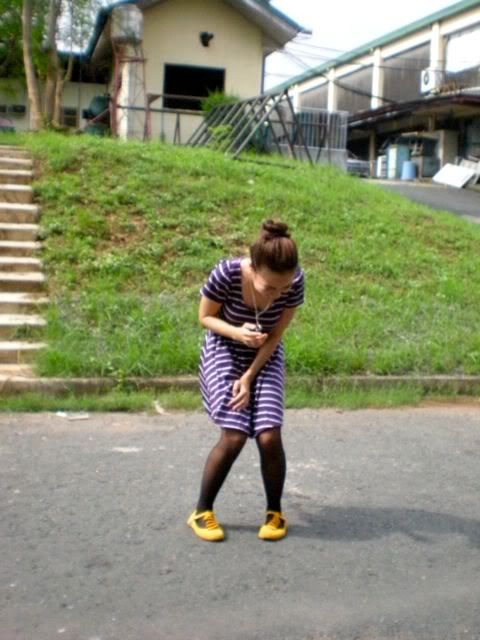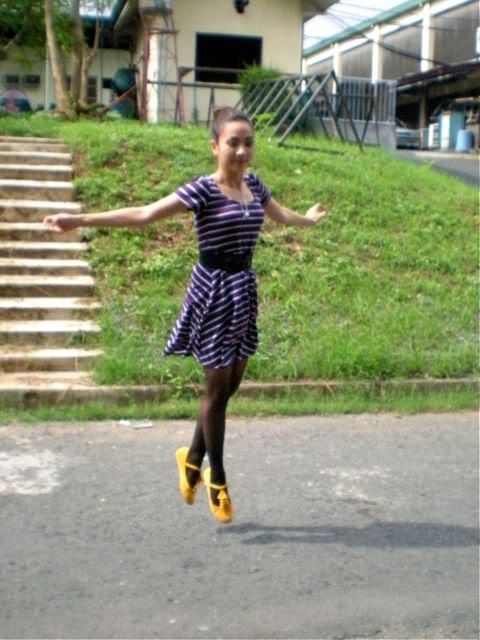 have a great weekend beautiful people!
striped dress – get laud
mustard flats – maldita