The Search For Great Fashion Finds
this post is way beyond overdue but, as they say, it's better late than never. :p
when i got invited to the robinsons midtown mall event i was ecstatic. i had originally planned to bring one of my readers but a last-minute cancellation resulted to my impromptu companion for the day: the unwilling, but very kind, boyfriend.
oh and, this is what i wore:
the day started great, i got to meet some fashion and lifestyle bloggers and got to bond with them over lunch. but as soon as we started the challenge, my camera died on me (not battery-died but actually
died
) so i had to borrow
jeffrey's
camera, which was totally embarrassing but i had no choice! i didn't want to just back out of the challenge or anything.
and so we marched on.
first stop: accessorize
i have always been a fan of this store but can never seem to afford all their little frou-frous and things. i certainly had fun trying stuff on!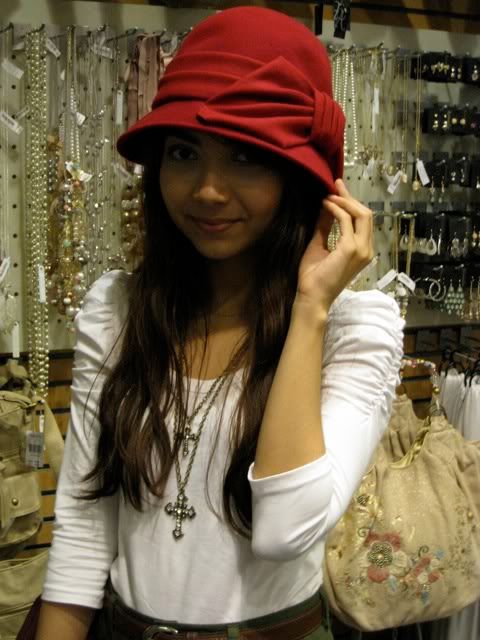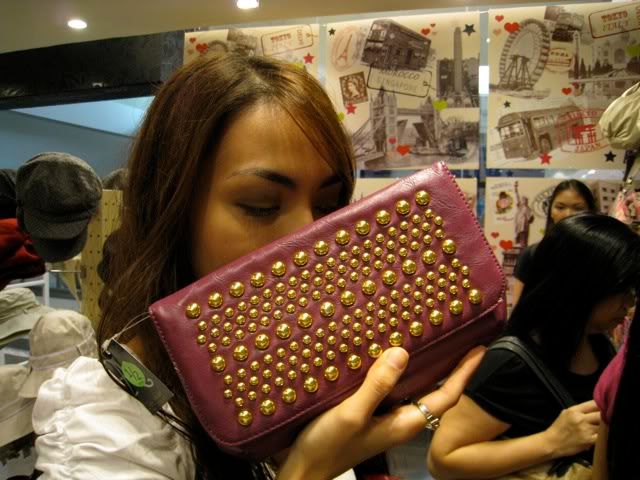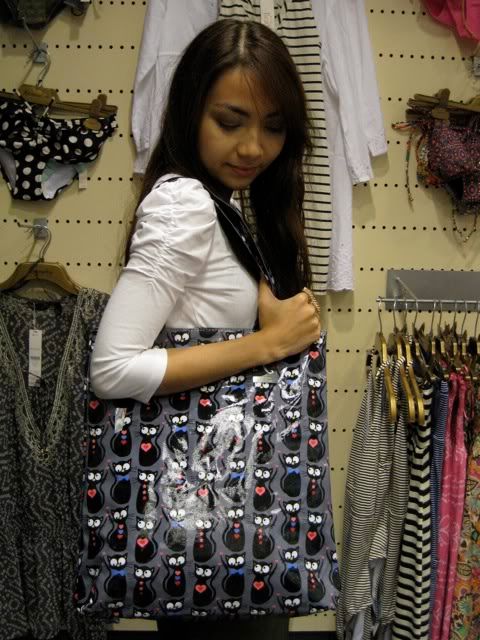 these uber cool sunnies were my favorite find! but they were way beyond my price range so i had to return them on the shelves. reluctantly, if i may add.
then it was time to try on some clothes!
second stop: dorothy perkins
gotta love the shop's pretty dresses! they also carry some very affordable accessories.
for my first look i paired a chambray dress with a floral scarf. simple and sweet.
i picked out my my second look without realizing it also involved chambray and florals! woops.
after i got my fix of pretty things we then moved next door..
third and fourth stops: topshop and topman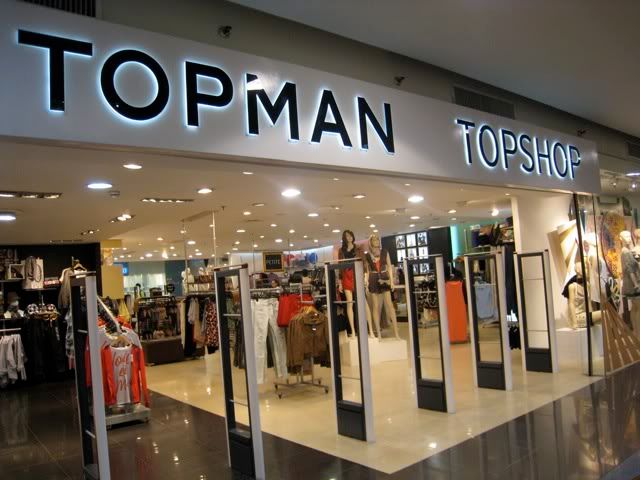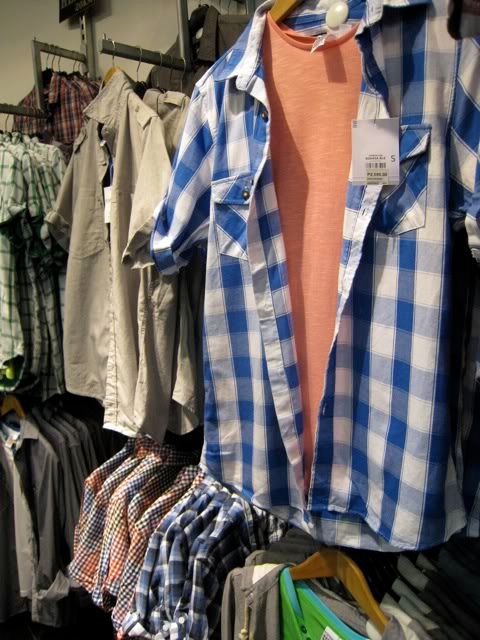 who doesn't like topshop and topman? i can get lost in their clothes all day long.
wanna hear something funny? i was already in a completely different shop and yet i somehow managed to put together another similar look that involved denim and florals. haha. of course it was my boyfriend that pointed this out and at first i didn't even believe him! hmm, i do like this maxi dress though. it's quite perfect, if i do say so myself.
but thank goodness there was still a little bit of brain function left in me, as i managed to pick out a different second look; this time involving a cropped top, which i am in love with at the moment!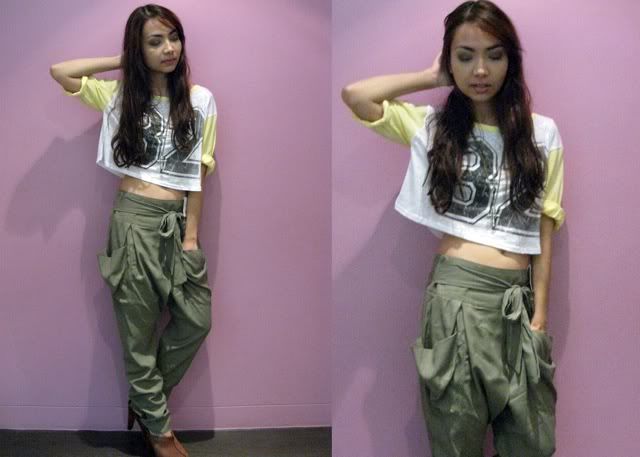 and before we knew it, it was time for some boy-fashion. the boyf recoiled at the words "let's pick out something for you", but upon realizing he had no choice, gladly succumbed to my little dress-up time with him.
here are his two looks. they're quite similar, and both had us rofl-ing, for some reason. 😀
fifth (and final) stop: salsa
i remember "discovering" salsa about a year ago. i went into the shop not knowing what it was and got surprised at all the steep prices. but i did get impressed with their jeans back then, so i saved the shop for last.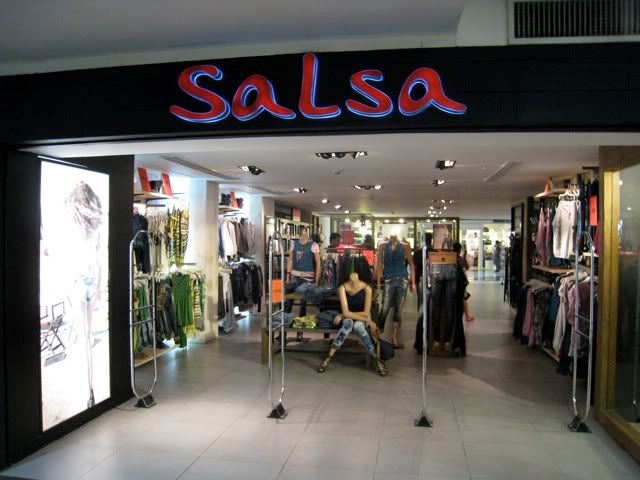 this is the only outfit i tried on. we were running out of time and i literally just picked two random things. good thing they both fit me well! if i had more time i surely would've tried on more…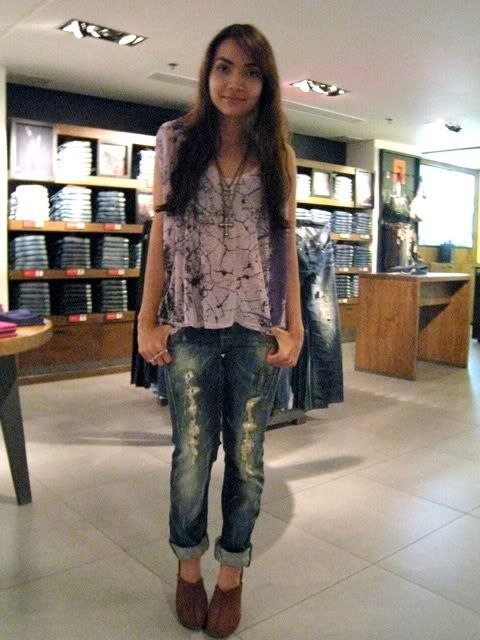 all in all, it was an exhausting day. but i'm sure you can tell in the photos that it was also fun fun fun! i really can't wait to go back to robinsons midtown — i still got some GCs to spend! (;
white shirt – h&m
trousers – thrifted
clogs – gold dot
clutch – vintage
necklace – f21