On Dressing Up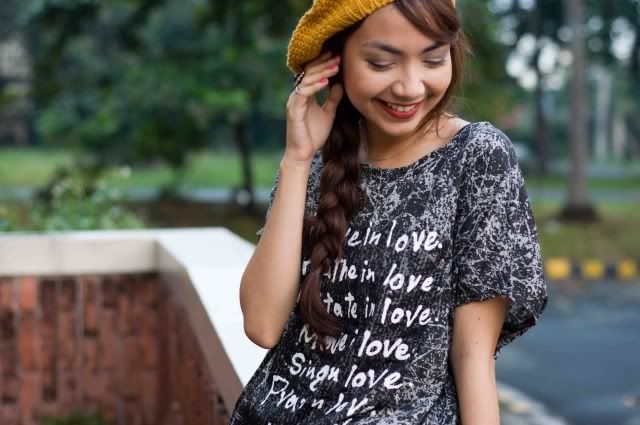 just around the corner in every woman's mind – is a lovely dress, a wonderful suit, or entire costume which will make an enchanting new creature of her.
– wilhela cushman
i am, admittedly, a fashion-conscious lady. but it is not just about the simple owning of things – the latest trends, prettiest accessories, or the most breathtaking pair of shoes – that makes me go the extra mile when dressing up. sometimes it is not a simple matter of self-expression, either.
when i dress up, i like to be transported into a world of play-pretend…a world where there is no judgment, no ridicule, and no one to tell me that i cannot dress the way i dress because it is different or inappropriate or just plain weird.
and certainly when i dress up, i like to come up with looks that are different from each other, too. because what is play pretend without the thrill of transformation, of an almost-daily make-over, the kind that makes your heart beat just a little faster and your face planted with the most ridiculous smile?
this shirt, for example, is something i wanted to wear "differently". it would of course be fine on its own as a dress, or perhaps with some tights underneath. a pair of statement shoes would complete the look. but i wanted to play with layers and proportions. i wanted to stand out from the people who would wear this piece with its likely companions. so i wore my black maxi dress underneath.
but even that wasn't enough. i experimented with the skirt's length (full and hiked-up), just to show that even the most simple, basic pieces can be worn many ways.
to me, dressing up has always been, and will forever be, fun. (;
oversized shirt/dress – c/o simone's closet
maxi dress – thrifted isabel marant
wedges – michael antonio
knit beret – forever 21