Flower, whence came thy dazzling hue?
i have always been (and forever will be) a sucker for flower bouquets. call me traditional but i really am the kind of girl who goes completely jelloid upon receiving flowers – which is actually not so often for me!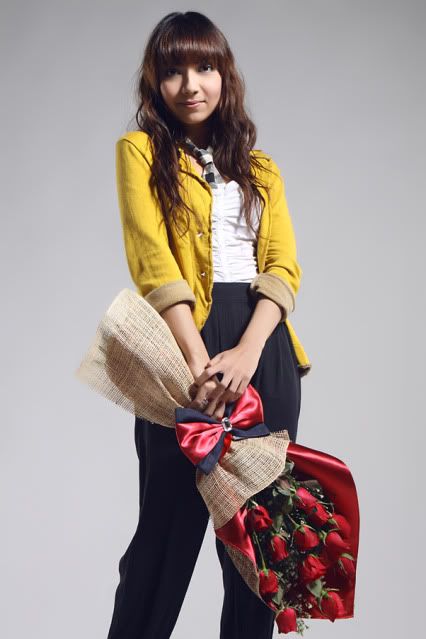 i remember my boyfriend surprised me with a lovely little bouquet some months ago, just a few weeks before our anniversary. i was so shocked because i didn't even know what the occasion was. turns out it had been a year since the time we "re-met" each other. haha. it was so cute, i totally gushed! (: that's probably the best thing about receiving flowers: when it's totally out-of-the-blue and heartfelt.
the next best thing? when the flowers are sooo über pretty and fashown — like THIS one I got!
denim + burlap + red satin wrap + big bow = SWOON.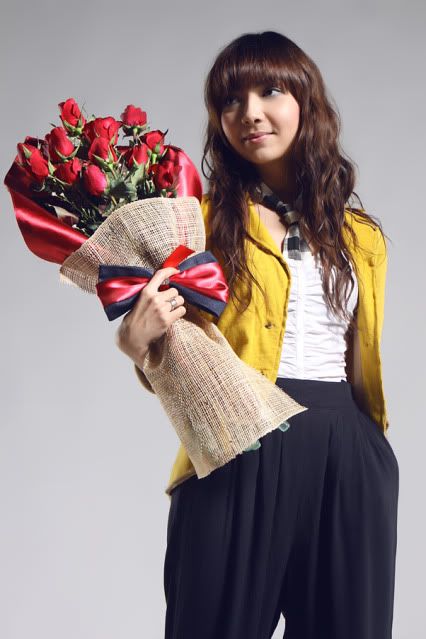 this valentine's day (or any other day of the year, for that matter!), buy your loved ones a little somethin' from tecson flowers. they've got a ridiculously wide range of choices – particularly the "me so pretty" designer line – currently making me drool. did i mention you can order online and have their gorgeous masterpieces delivered instead? it's the perfect surprise for your love! (:
ah, i wonder when i'll receive my next bouquet..?
*hint hint!*