A Vist To The Off-Price Store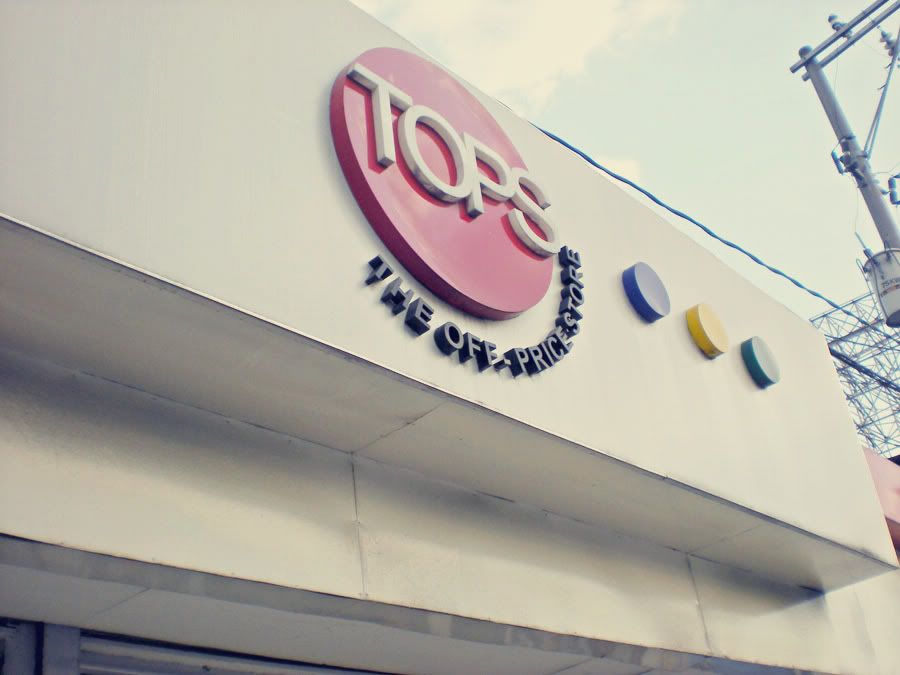 i got invited to check out TOPS a.k.a. the off-price store, a local chain of stores selling authentic retail brands at discounted prices. at first i was a little hesitant because i wasn't sure it was the kind of thing i'd like. but i figured it was worth a shot.
so i went to the TOPS branch nearest me along congressional ave, qc. i'm so glad i did! despite its modest exteriors and store display, the place is actually HUGE inside. immediately i was greeted by pleasant interiors and even more pleasant sales people.
there is also a very spacious area for menswear and a little corner for kids' clothes.
since it's summer, you'll find lots of beach-y stuff up front, such as bikinis, hats and other accessories.
there are lots of colorful shorts for the beach (or for sleeping, haha)..
and tank tops galore!
from colored basics…
to cute printed ones.
i even found this adorable "what i wore today" tank top – so perfect for bloggers, eh?
there's also a wide selection of feminine pieces in solid hues and jersey fabric.
plus really adorable floppy hats!
but the store really isn't just about basics and summer wear. they have lots of great finds if you look closely!
printed bags…
sexy lingerie…
and a rather impressive accessories wall!
the TOPS congressional branch has three huge changing rooms, too! i loved it.
so i took advantage of it and put a few outfits together.
i ended up taking the red corset home with me – i just loved it so much! i've always wanted to try the innerwear-as-outerwear trend and now i can finally do it. i am so late, i know. haha.