Mr. Jones
polka dot dress – topshop
croptop – bazaar
lace-up clogs – c/o ferretti
clutch – c/o simone's closet
a week ago i had dinner at
mr. jones in greenbelt 5
with my bff ginge. mr. jones is a diner that serves yummy comfort food and all-day breakfast meals. it was a true delight! here's the stuff we ordered:
tater tots 3000 to the max!
honey drizzled fried chicken with homemade biscuits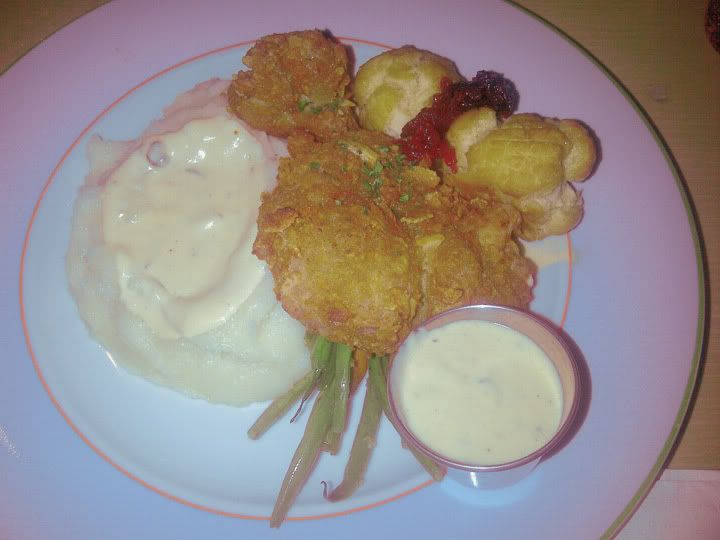 wicked truffled mac and cheese
food pics taken with ginge's blackberry 😀
the photos may not look like much (and the food isn't actually pink, lol) but the dishes were really fantastic. the mac and cheese is my favorite.