When I was little, I wasn't allowed to put sugar on my breakfast cereal.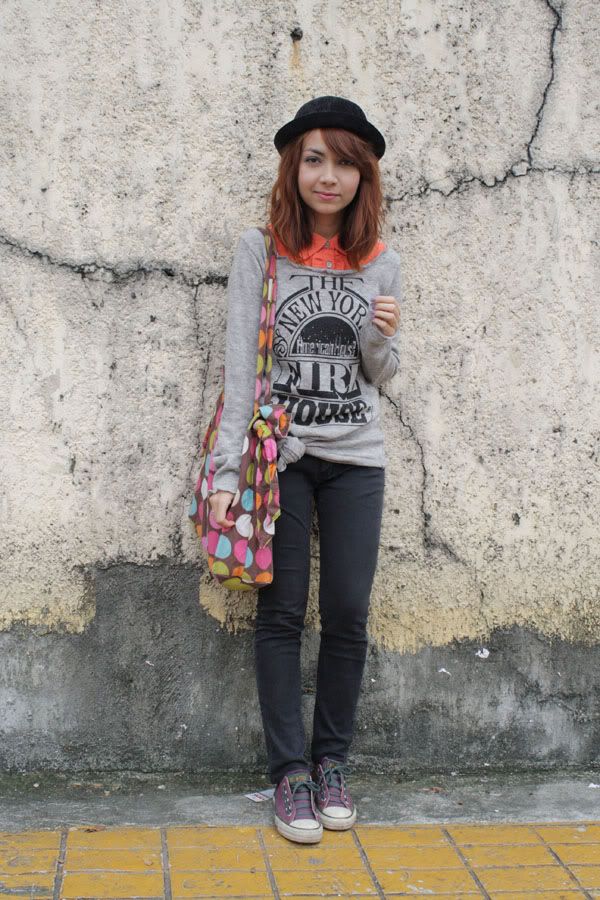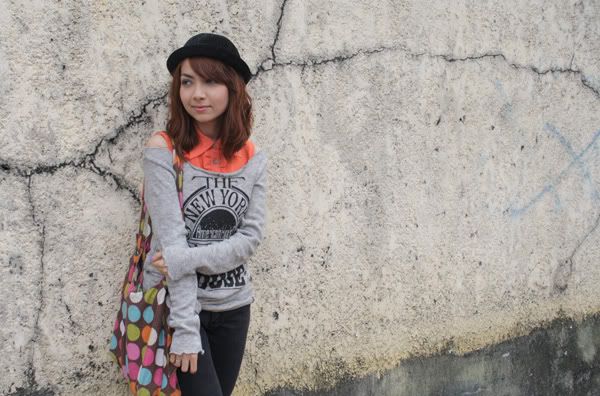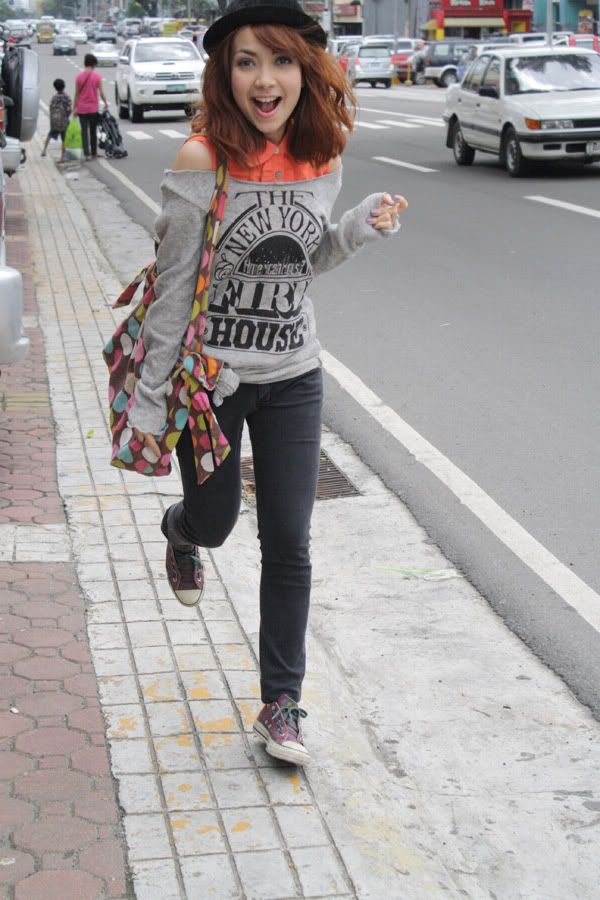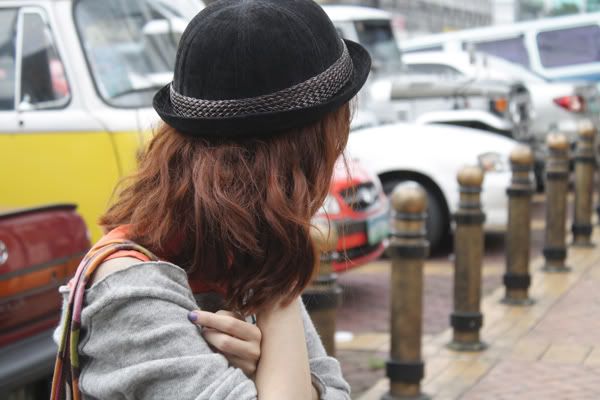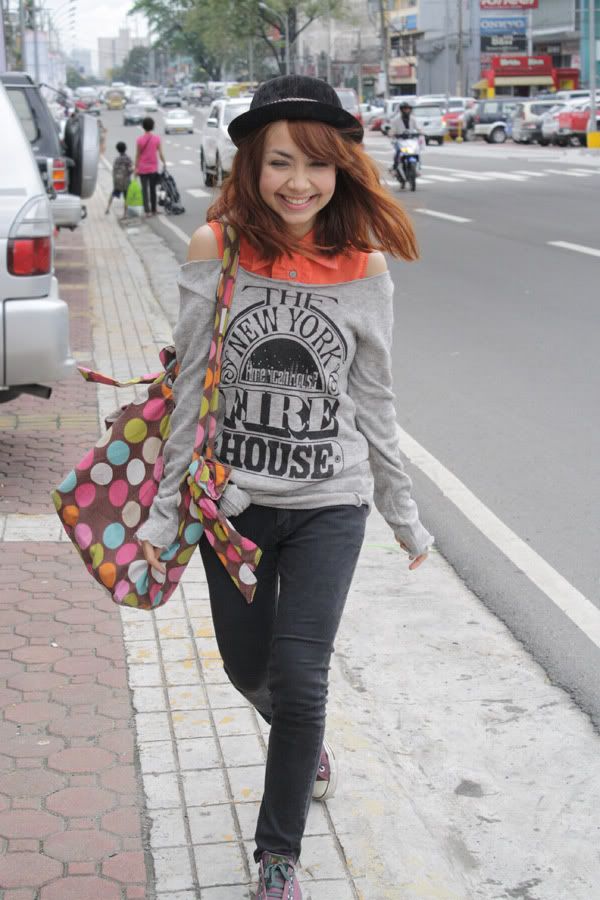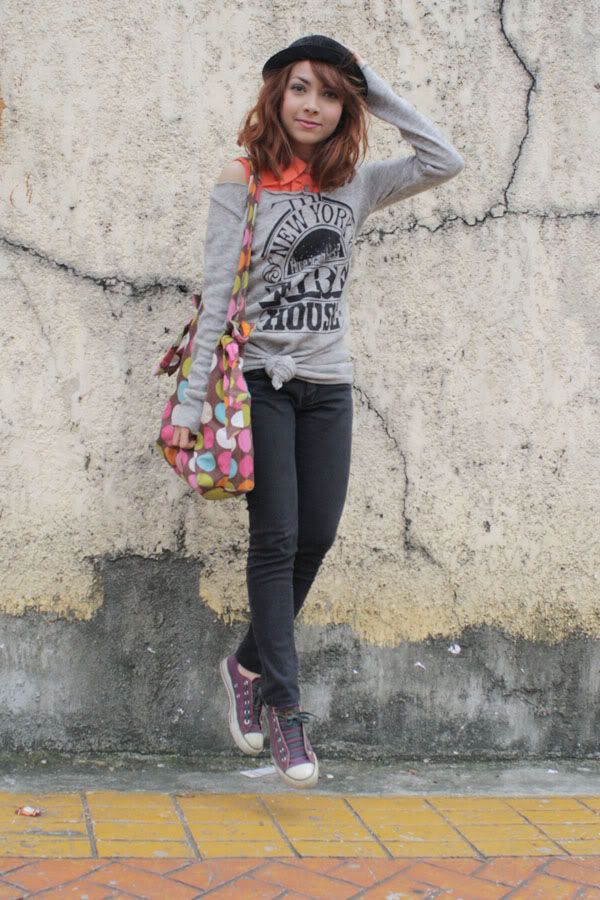 i had a fun dinner with some bloggers last week, when the lovely and oh-so-generous denise visited manila for a bit. i got to pig out on all kinds of sushi while chatting with melai, lauren, mike, pax and lloyda (who left early, aww) and catch up on everything from family and work life to blogging woes. they are such a fantastic bunch and i luuurve them!
anyway, this is what i wore. and these are the pictures i let my colleague take around the area where we work, when i was seemingly too hopped up on sugar to stay put. don't worry though, i was careful not to cross the street in my hyperactive state.
orange shirt – thrifted
dress (used as sweater) – thrifted
jeans – thrifted
sneakers – converse
bag – thrifted
bowler hat – sm
lips – NYX fig
*all photos grabbed from aisa