Studio Zen: Unlimited Goodness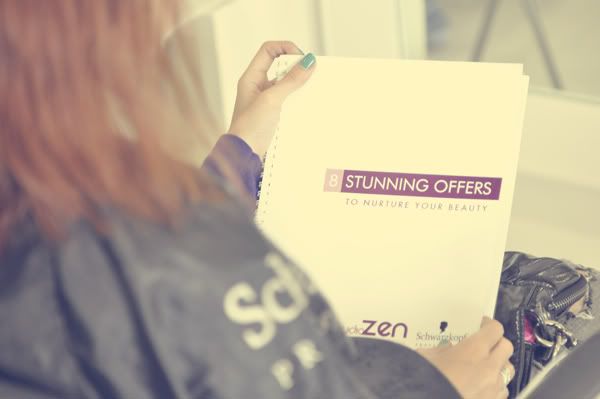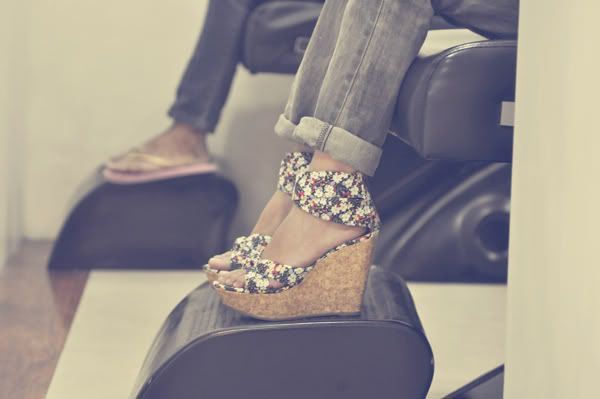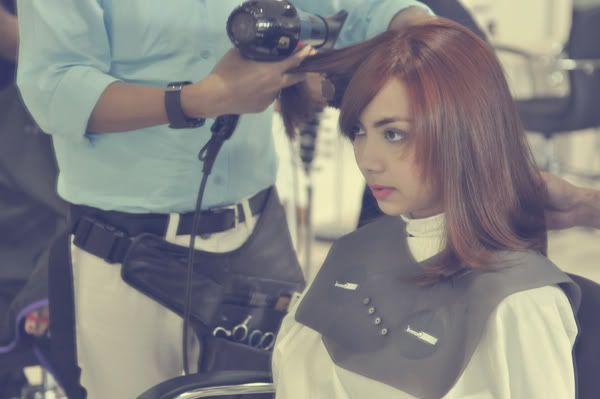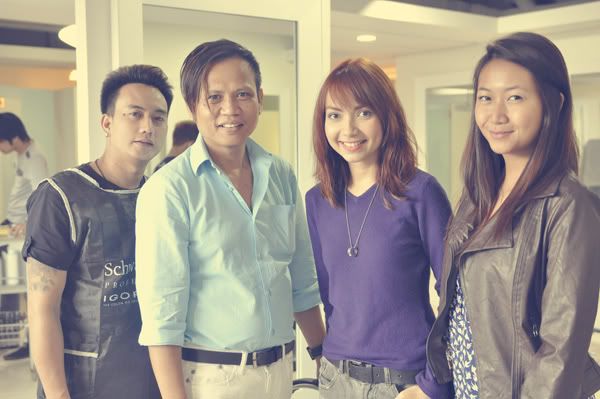 so here it is. my STUDIO ZEN salon experience in a nutshell.
i went to the katipunan branch and had a short consultation about my hair. then jojo (far left in the last photo) dyed my roots and i was really amazed at how well he matched it to my hair's copper-red shade, as i had it dyed at another salon ages ago. jojo then covered the rest of my hair with a reviving treatment by bonacure. they usually do this from root-to-tip but i was in a bit of a hurry so we did the shortcut version (i love how flexible they are!).
after about 45 minutes everything got washed off and my hair was straightened before it was cut by tonet (second from the left in the last photo). it was just a basic trim, really, because i like my current look and i've only had it for a short while so i decided to keep it for now. next time i'm feeling adventurous who knows what i'll have them do! (;
the really great thing about studio zen is their unique offering of "unlimited sessions" per month. you can choose the type of service you like (i would probably go with the manicure/pedicure or body massage), pay for a monthly fee and enjoy it NONSTOP! you can have it done as often as you like!
HAIRCUT – P390/month
BLOW-DRY, IRON, & CURL – P990/month
MANICURE & PEDICURE – P590/month
FOOT SPA – P690/month
HAND SPA – P590/month
BODY MASSAGE – P1390/month
they also offer two services that you can avail every week:
HOT OIL – P1490-P2960/month
BONACURE – P2690-P3890/month
to find out more, visit their FACEBOOK PAGE and watch their feature on jessica soho here!
thanks again to studio zen and the adorable jowie (far right in the last photo), who was incredibly sweet and accommodating. (: