Work Outfit: Seafoam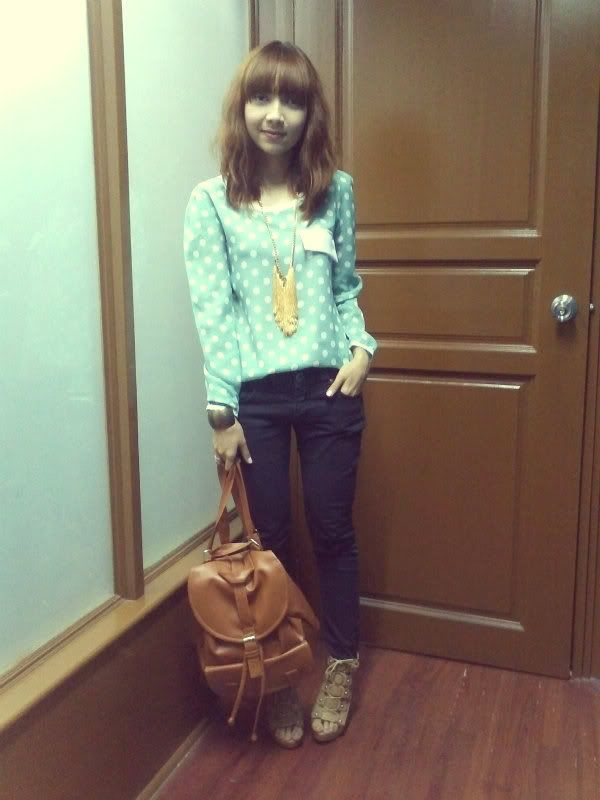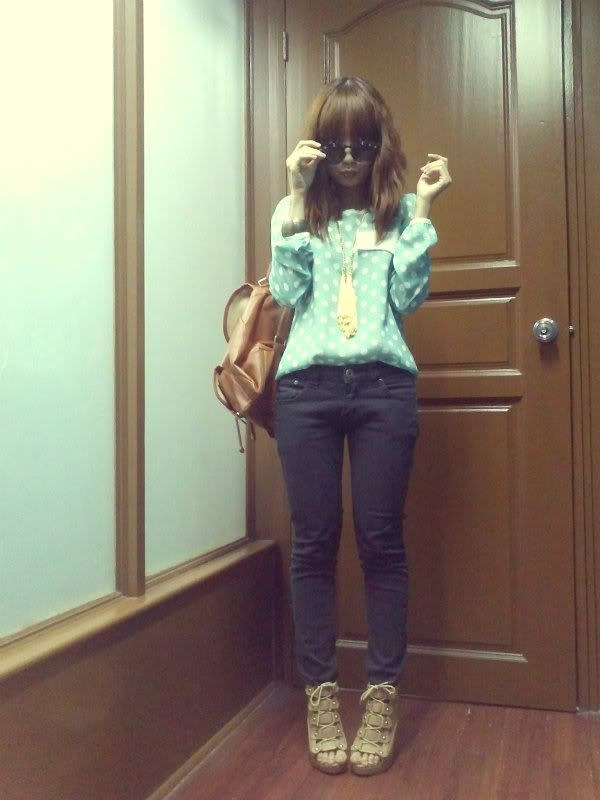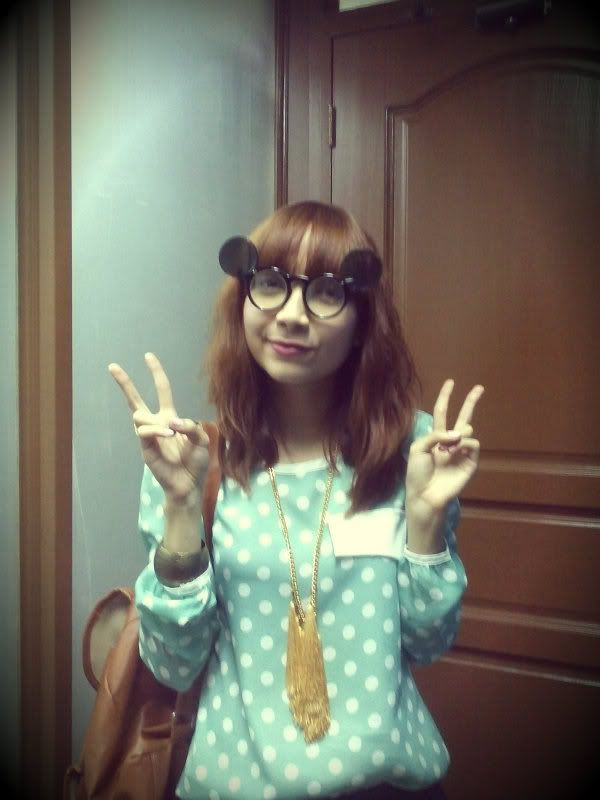 photos by lorraine (taken with my phone!)
i got this great top from THE CLOSET GODDESS and i really love its color! it's a pretty sea foam green (although it photographs blue) and the polka dots + faux pocket are all too cute. (:
do watch out for my upcoming giveaway featuring one of TCG's superfab items!
shirt – c/o the closet goddess
jeans – thrifted
shoes – prisian
backpack – sm
tassel necklace – c/o FTC
sunnies – aldo, gift from mom!