Resplendent Blossoms And Verdant Plains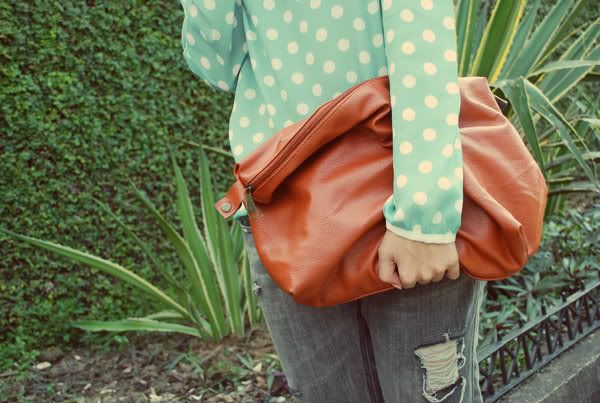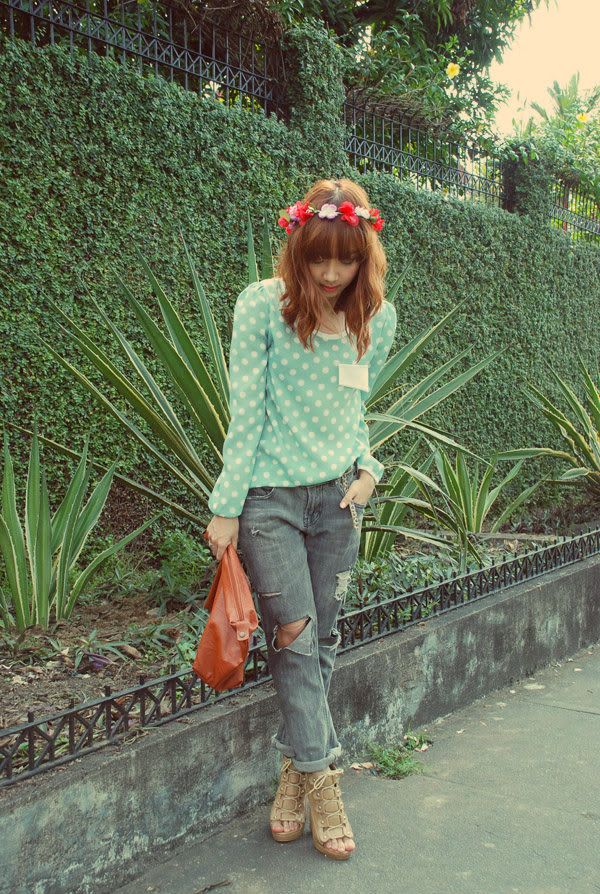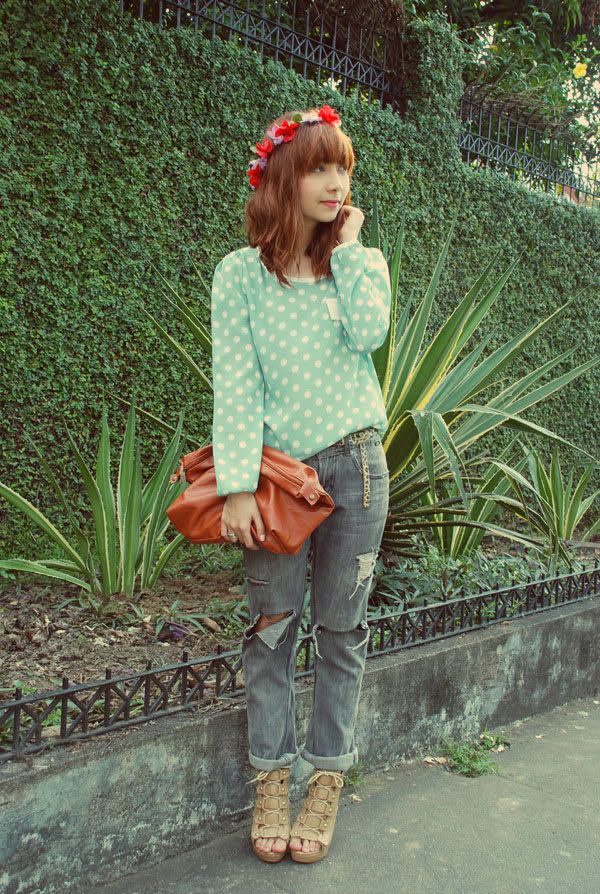 i haven't worn my floral wreath in a while because i was afraid the red would look weird with my coppery hair colour… but apparently it looks alright! so i might be wearing this pretty little headgear more frequently from now on. in this look i also juxtaposed the sweetness of my floral crown and pastel blouse with some raggedy boyfriend jeans. juxtaposition is always good in my book.
and also kind of fun to say.
juxtapose juxtapose juxtapose.
shirt – c/o TCG
jeans – DIY
heels – parisian
clutch – thrifted
wreath – c/o anagon