Rainy Day Styling Tips
the weather's been absolutely horrid these last few days (i hope you guys are okay!) and while i've felt mind-numbingly trapped at times, i've also openly welcomed the cool temperatures and opportunities to cozy up in layers. just yesterday i got a tweet from JC (total sweetiepie!) asking for rainy day styling tips — and it reminded me to finally do this post i'd been wanting to put up for ages.
here are some of the things i personally enjoy wearing during wet season, using some of my old, rainy day pictures. just like any styling tip though, feel free to edit them to your preferences and whatever you'd feel most comfortable with.
1. bring up the hem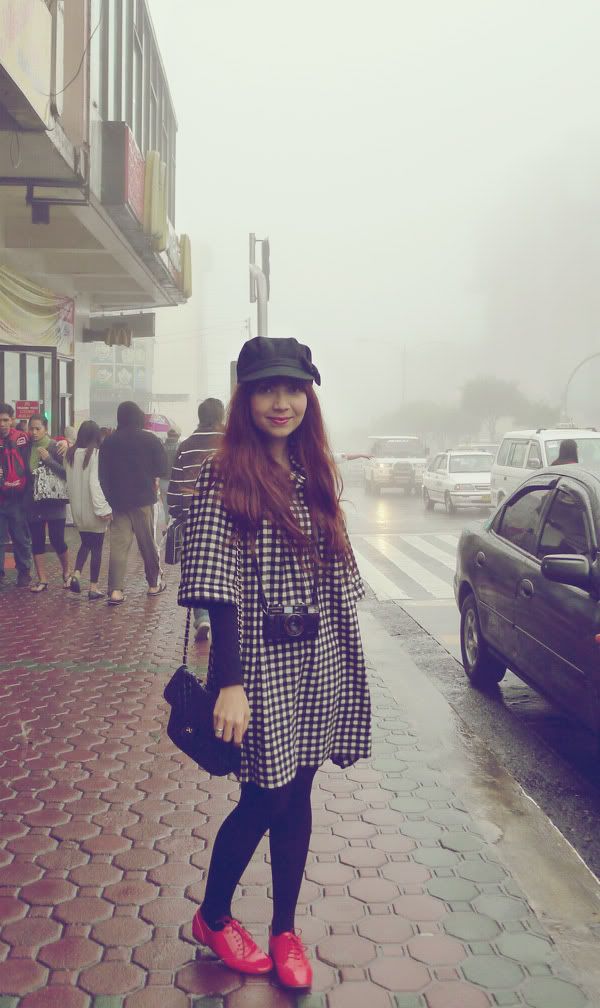 i hate getting my jeans or trousers soaked when it rains, so i avoid wearing them as much as possible. skirts and dresses are MY go-to pieces in such weather, but you can go for some shorts since you can probably move around more in them. just remember: it is much less taxing cleaning up droplets of murky water on your legs than it is washing off all that mud from your jeans.
when i need some bit of coverage though i wear my trustee pair of black, opaque tights. and if i REALLY want to wear a pair of jeans, i make sure they are tucked away safely in some rain-friendly boots. which brings me to number 2…
2. these boots are made for walking
invest in a nice pair of rain boots. go for something with a cute print so you instantly have a statement piece no matter what you are wearing (hello drab, oversized jackets!) and it will keep you cheery through gloomy skies. you can also opt for a subtle rain boot color or style if you don't want that kind of attention, but whatever you decide, the possibilities are endless! there are so many sources of rain boots these days — even department stores have such wide selections.
if you're still not convinced of the awesomeness that is the rain boot however, you can opt for more wearable footwear; something water-resistant, comfortable and easily cleaned so you can slodge around in the mud if the situation calls for it.
3. sweater weather
think of it simply: there are few opportunities in a whole year for us filipinos to dress in knits and chunky pullovers. why not take advantage of the rain and cozy up in your favorite sweater?
4. express yourself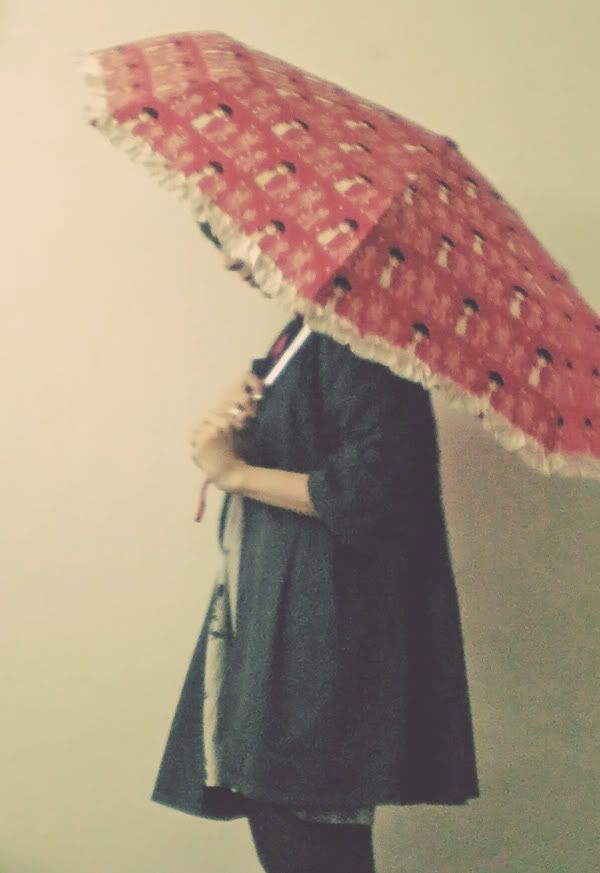 …with accessories!
bummer weather need not mean a bummer mood. keep your spirits high with colorful accents such as printed scarves, colored tights, fun hats and quirky umbrellas. they amp up your look and protect you from the rain, too!
5. rock that outerwear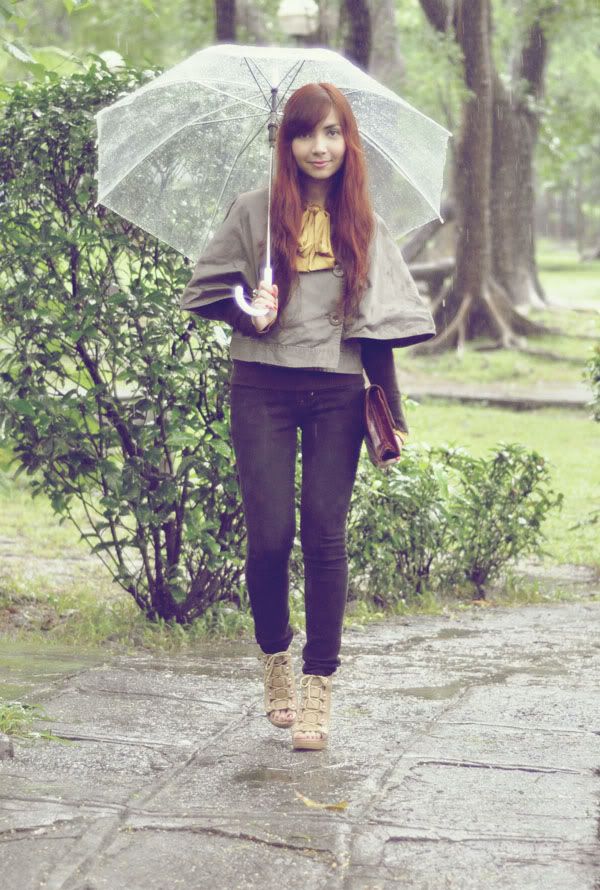 you don't always have to rely on your 10-year-old threadbare hoodie to keep the rain away. when the drizzles come a-pouring, throw on a chic trench coat, oversized parka or boyfriend blazer instead. if you're feeling adventurous, why not go for a cape? i see them everywhere these days (thrift shops are your friend!) and they can make anyone look super cute.
what's your favorite way to dress up during the rainy season? (: