brighty tighty
another overdue outfit post. i am so bad.
button-down shirt – kisses and co. (local brand)
skirt and belt – thrifted
tights – eBay
ballet flats – shoebox (local brand)
headband – from a mall, i think
black thing around my neck* – little boy's dept, local mall
*does anyone know what that's called? i'd research on it but it's almost 3 am and i can't think straight. or see straight, for that matter.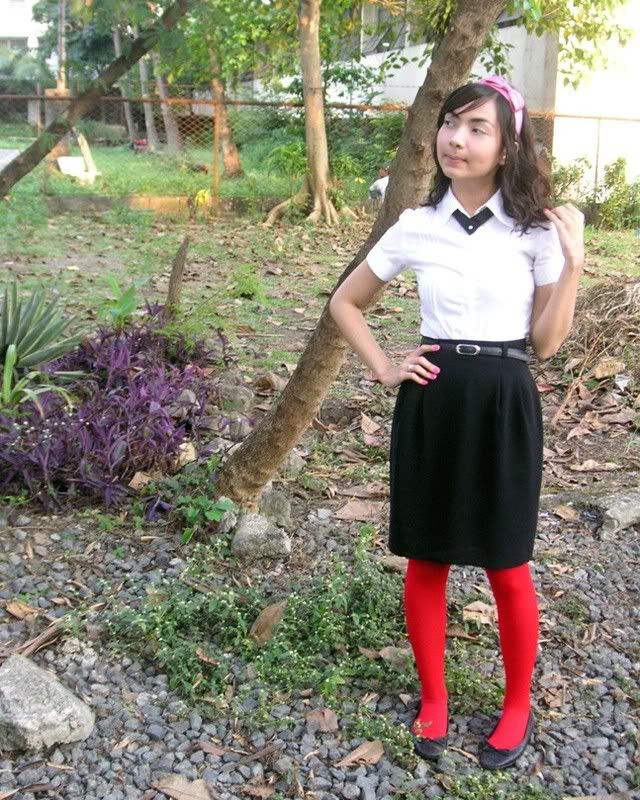 my attire ended up looking somewhere in between a school girl and a waitress (and maybe a flight attendant is in there, too). i really just wanted to wear the red tights, which arrived in the mail a couple of months ago. i've been a bit scared of them, really, and i'd constantly take them out to be paired with dozens of outfits. but i just couldn't muster the courage to wear them out… until now. i love them. truly.