this is exactly why outfits need to be planned carefully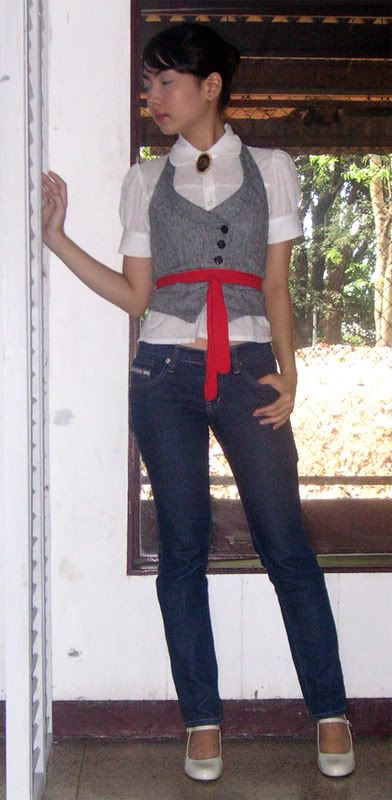 in the very first version of this outfit, i used a pair of gray striped pants. however i later found that it's rather big on me and rides super low on the hips. so i changed into a pair of black wide-leg trousers. but apparently i had cut it too short and now it cannot be worn with any kind of heel (argh!). so i changed into a pair of skinny jeans with a very light wash, and it turned out kind of.. well, ugly. and then i finally switched to these dark blue jeans and voila! it felt right.
of course, i was about an hour late for work because of this shenanigan. that's why i took the picture at work today, i just didn't have the time to do it at home anymore!
white top – kids of bayo (local kid's brand)
gray vest – f21, years ago
red sash – from my mango dress
skinny jeans – local bazaar
maryjanes (totally overused) – thrifted
brooch – vintage; eBay