floral and blues (and new shoes)
pink floral shirt – kamiseta (local brand)
black skirt – thrifted
blue tights – local mall
shoes of loveliness – vintage kenneth cole; eBay
brown belt – thrifted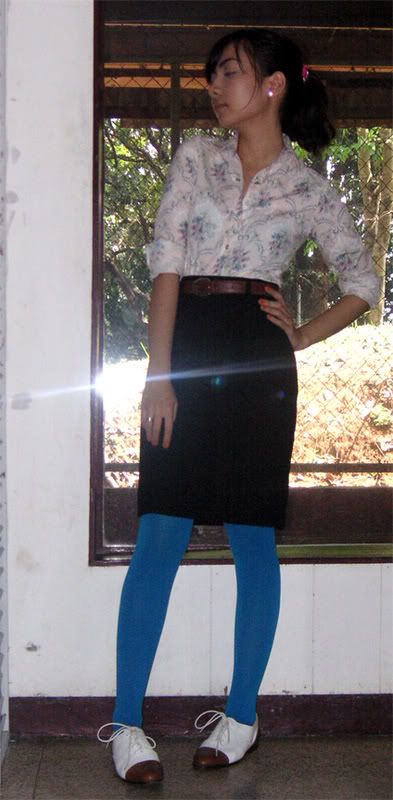 i am using the same blue tights again… they're just so darn cute! i just want to eat them (even though they don't remind me of any type of food).
okay, moving on…
before i went to work that day i dropped by the p.o. for a newly-arrived eBay package. and ohmygoodness, i have new fabulous shoes! they are love.
love love love love love.
vintage brown and white oxfords, eBay.