turquoise, the color of my dreams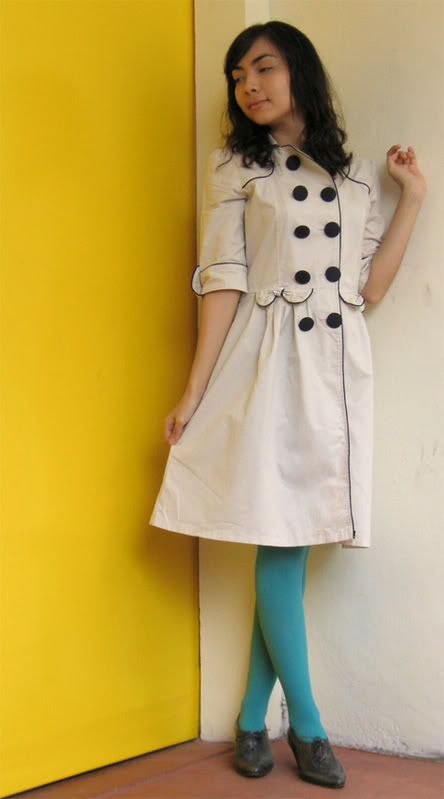 last week, i wore this to work. it was a really rainy day, just before a tropical cyclone shattered our shores.
anyway, i had been looking everywhere for a pair of turquoise tights, and very nearly bought an expensive one on eBay. good thing i didn't, because i saw this at a local department store and it was ridiculously cheap. and just the perfect color!
*jumps up and down*
dress – thrifted!
turquoise tights – local mall
shoes – vintage; eBay