i try not to care but people are just so annoying
so i went to work in this outfit. i was nervous about it, to be honest, because it has the kind of age-associated issue everyone from work's been commenting about (basically, they say i look like i'm in high school). but really, i think no matter what i wear or how much make-up i pile on i will still look a lot younger than i am – mainly because of my height – and i wish people would just leave me alone.
purple belt – thrifted
oxfords – thrifted
headband – gift
bag – local bazaar
trench coat (that looks more like a sack than anything else, but i love it to bits) – thrifted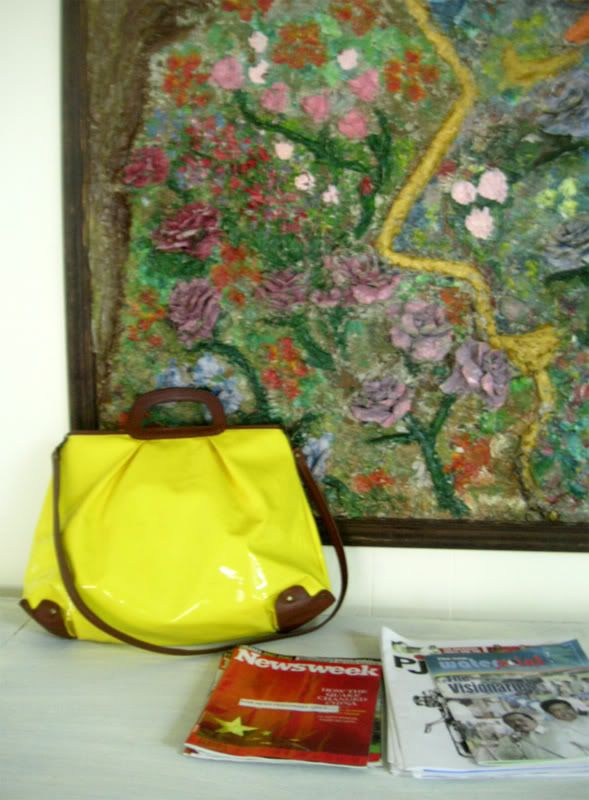 also, i was surprised to see the newly-decorated hallway, which as i mentioned before, leads to the office rest rooms. it used to be rather dim and dingy there and i sometimes felt paranoid walking across it.
but now, the hallway's so full of things like a colorful painting and elaborate fake flowers and all these magazines piled together. it kind of makes you wonder what they think employees will be doing in that place. or maybe someone knew i took my pictures there and decided to give me better ambience?