let's ukay, baby
i first discovered second-hand stores early in high school. i was told that it was called ukay-ukay, like "hukay", because you'll have to literally dig your way into the clothes and hopefully come out with a hidden gem (or ten).
Ukay-Ukay is Visayan for "sift through" or "dig up." Up north the term is wag-wag, "to dust off." You find the best bargains by digging them out of a pile and dusting them off. But the imagery is vintage 80's or earlier. The business has come a long way since then.

In the trade's early years, ukay-ukay referred to garments shipped to the Philippines as donations from some charitable group to help refugees and calamity victims. Soon enough, overseas workers learned to collect used clothing, preferably with designer labels, before it got to the Goodwill stores, and send it to the Philippines in balikbayan boxes. Entrepreneurial friends and relatives would buy in bulk, then sell by the piece to the public.

Traders also persuaded non-government organizations to act as allies. The NGOs would obtain government permission to receive hefty quantities as donations, supposedly for distribution to needy communities, and therefore shielded from heavy tariffs on imported products. This is how the ukay-ukay vendor can sell through flea markets and tiangge at rock-bottom prices.
– "Ukay-ukay" by a man named Dr. Jaime S. Ong
i do still recall a time when you could get a fabulous item for P10-P20 (roughly 25-50 cents), but that's quite rare nowadays. but anyway, instead of rambling on and on about it, i'd rather focus on my favorite local spots. (but for anyone who's interested, here are some articles about the topic. they vary from ukay-ukay history, to tips, to personal opinions, and everything in between. there's also a video to give you a better look at the awesomeness that is the baguio ukay-ukay.)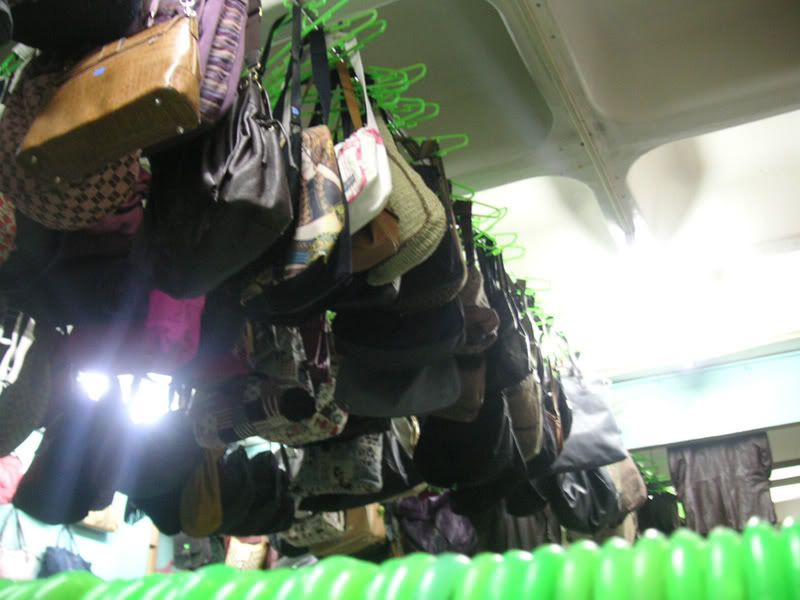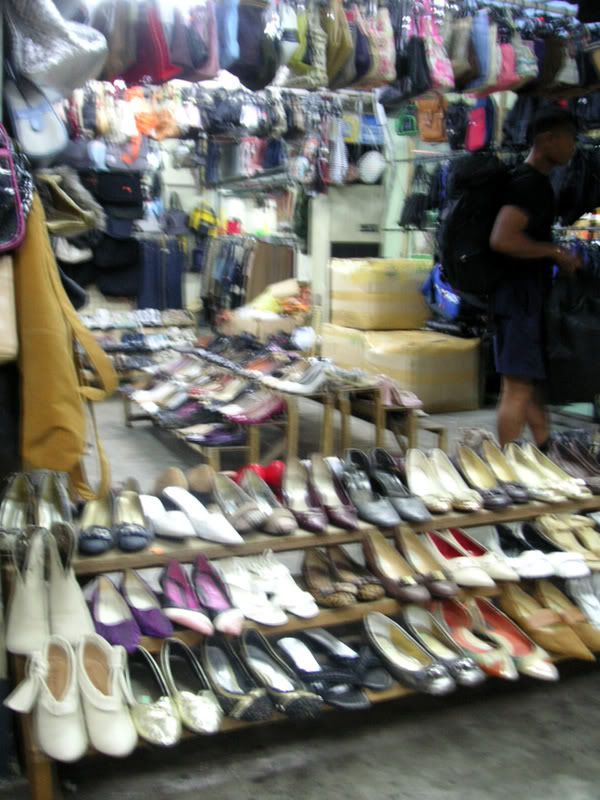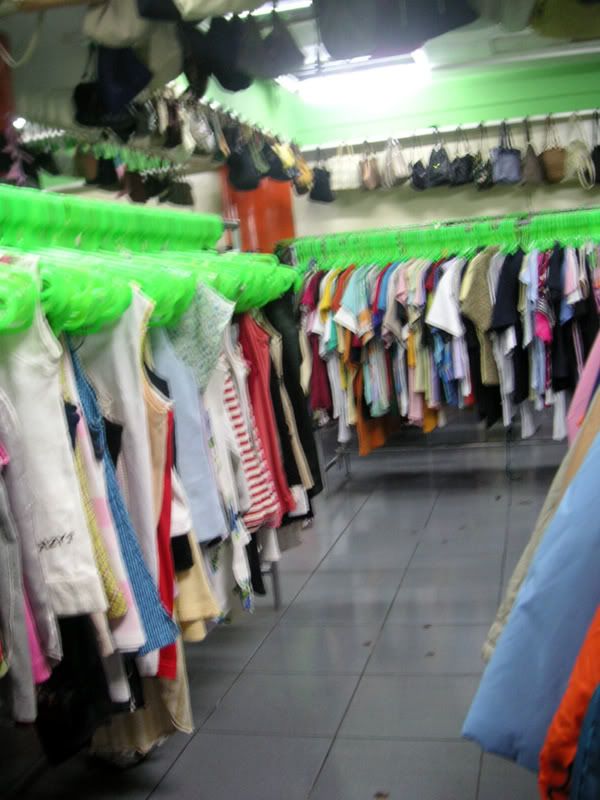 so here they are… my favorite thrifting spots in the metro. most of them are places i have most access to, so it's very likely that there are other, more awesometastic spots out there i haven't really discovered. (click on the pictures for the larger version, and i've also linked some of the items to past photos where you'll see them being used.)
cubao. definitely one of manila's ukay-ukay hotspots. you watching a movie at gateway mall? or perhaps catching a game at the araneta coliseum? walk a block or two around those buildings and you'll be in ukay-ukay heaven. yes, in any direction. sometimes i find myself (usually with a companion, as the streets are proven to be dangerous — i.e. snatchers all over) wandering off into distances never before discovered, and yet the thrift shops just never end!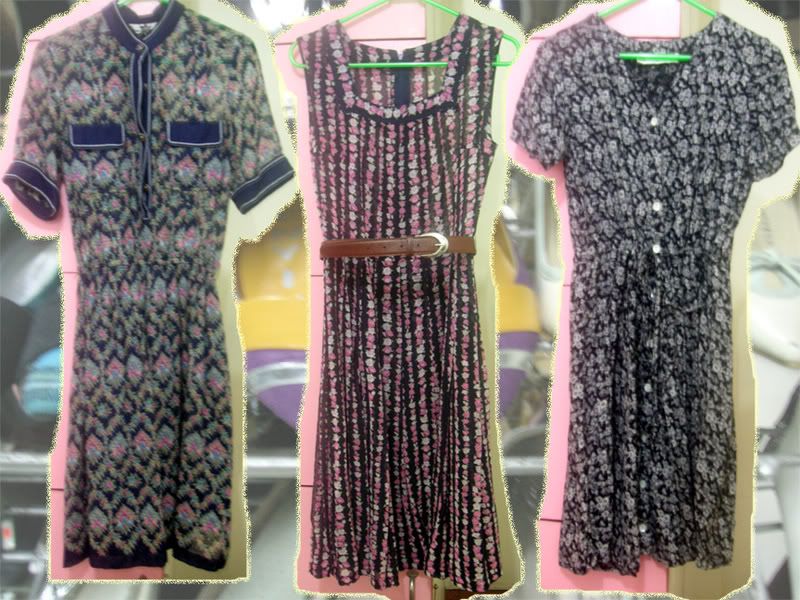 blue floral dress
,
brown belt
, and two other dresses i haven't worn yet. also, the
two pairs of shoes pictured in my header
came from one cubao thrift shop.(:

quiapo = LOVE. okay, i am really bad at remembering street names… but there are a couple of excellent ones in the quiapo area that are SO worth your time and exhaustion. the main road where you will find the quiapo church is lined with thrift shops, and when you walk past carriedo (i.e. from the church, going to the back area) you will find another long street with endless shops. there are still some very cheap things there, too, unlike in other thrift stores where they totally overcharge you.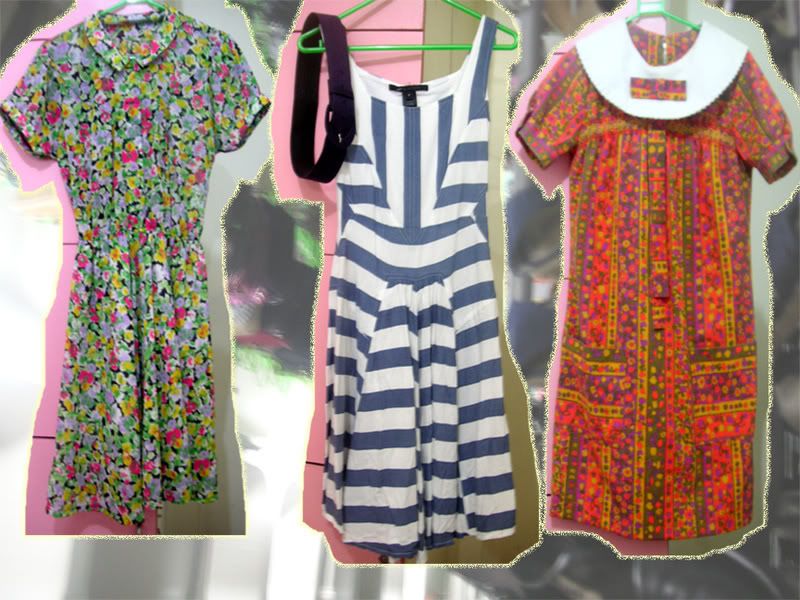 vintage floral dress
, marc jacobs stripey dress,
purple belt
, and another
vintage floral dress
. man, i got a lot of those, eh?
edsa. technically, there are bazillions of ukay-ukays along edsa (hello, how long is that highway?), but here, i am only talking about the ones nearest to me. i live in the sm north/trinoma area and there are a few thrift stores adjacent to those malls that i frequent. across the first overpass of sm (just look for 'word of hope'!), there are a couple of ukays that you can check out. they are a bit dingy and musty, but i've found some beautiful things there so i'd say it's worth a shot. and there's a loner ukay-ukay near the mrt north station, totally accessible using the gaudy mmda overpass. just pass by dunkin donuts and voila! airconditioned goodness.
dress/coat
,
polka dot blouse
, plaid shirt and
yellow cardi
,
vintage floral dress
.
muñoz. my absolute most favorite thrifting spot. i only have to walk a bit to get there, so i can regularly check for sales or be one of the first ones there on "new arrival days". in total, there are about 6 thrift shops in muñoz, all excellent and with friendly people. also, you will most likely see me there when you visit (dunno know if that's good or bad).
ethnic dress
,
gingham uniform/dress
, plaid wiggle dress.

brown high-waist skirt, purple jacket/capelet, plaid skirt.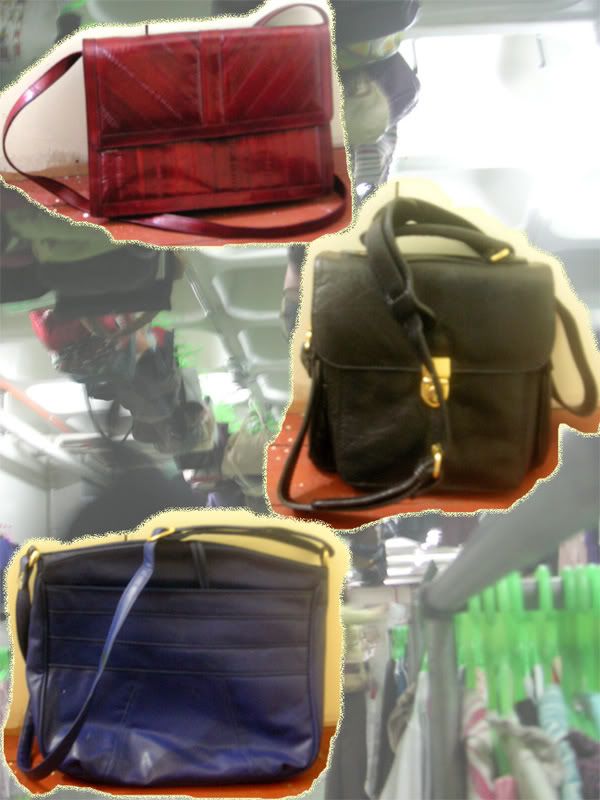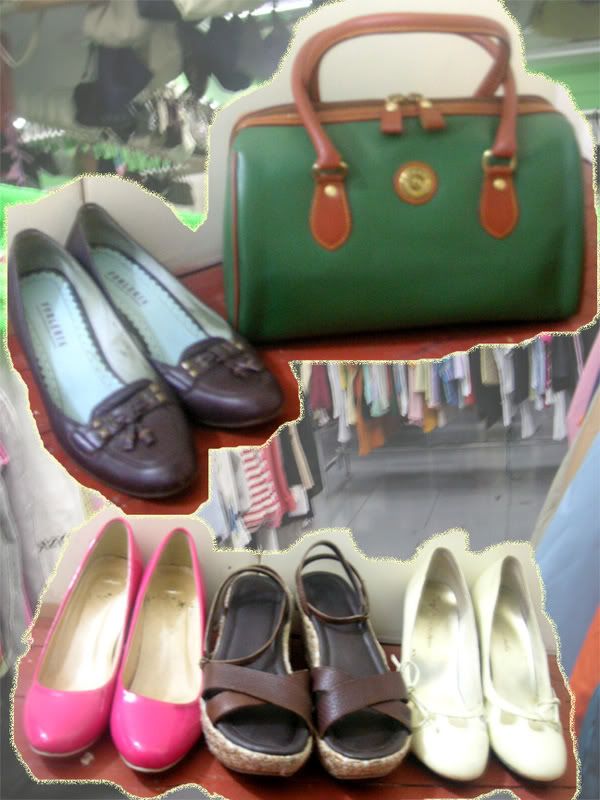 other spots. i've been to these places before but cannot really visit them regularly. but if you're near any of them, lucky you! there's bambang (which, they say, was where it all began in manila), monumento area (near the lrt station), mrt taft station area, along edsa in front of robinson's galleria, edsa corner quezon ave., and of course, good old session road in baguio city. oh what i would give to go there one of these days.. i bet the weather's just lovely! perfect for thrifting and haggling in ilocano!
if there are still some things i failed to include (which i'm pretty sure i did; i am writing this half-asleep), feel free to ask any additional question/s you may have. ciao!