tv inspiration: phoebe buffay
warning: this is an insanely long post. if you have better things to do i suggest you do them now.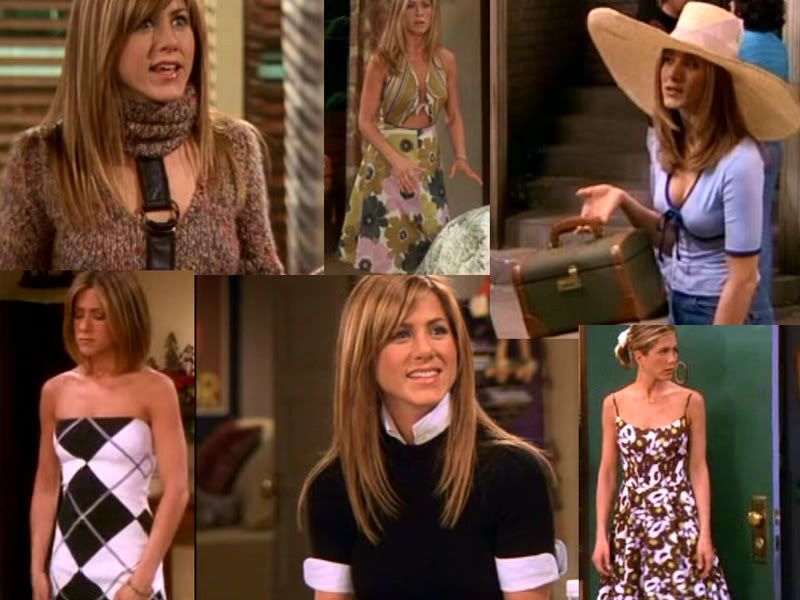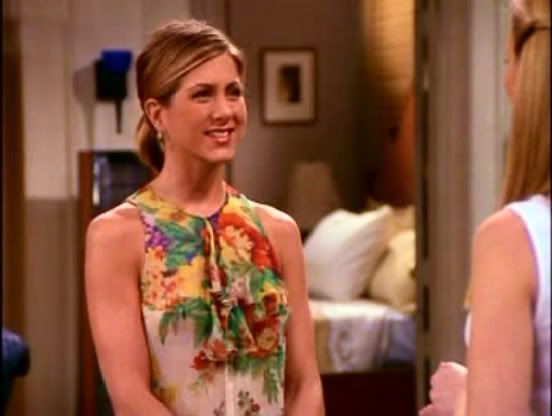 (she worked at bloomingdale's, ralph lauren and was hired by louis vuitton in season 10)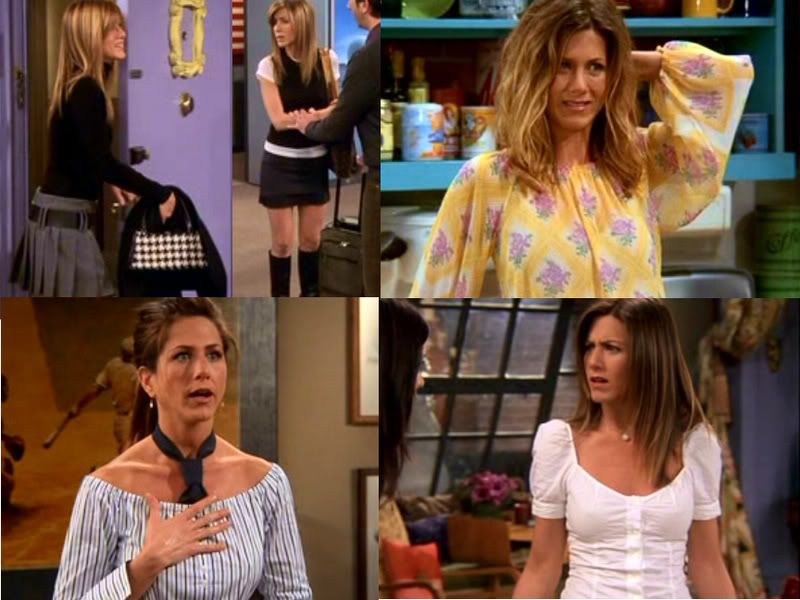 …i have to say, the true style icon of the show is
phoebe buffay
, played by the wonderful
lisa kudrow
.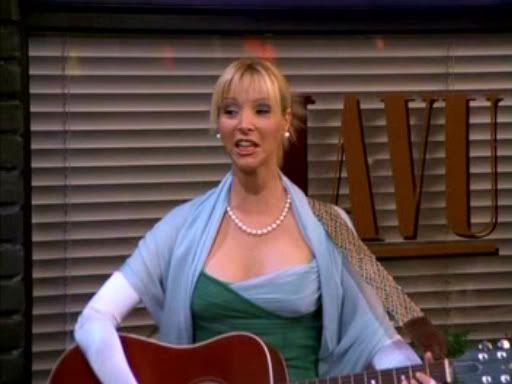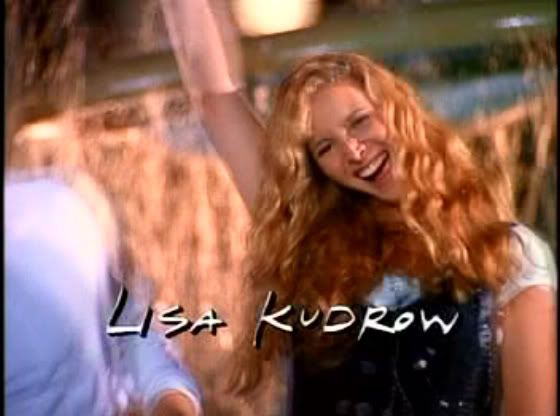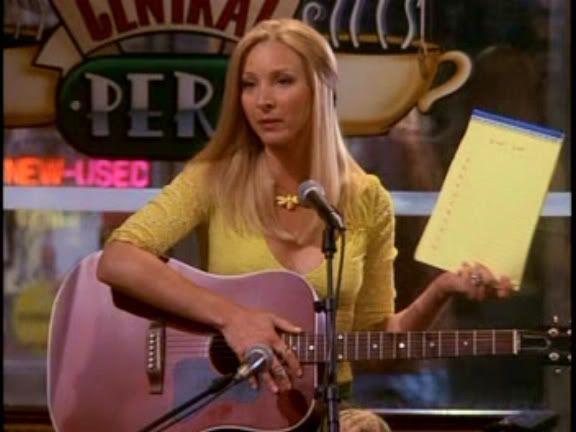 "if you want to receive e-mails about my upcoming shows, then please, give me some money so i can buy a computer…"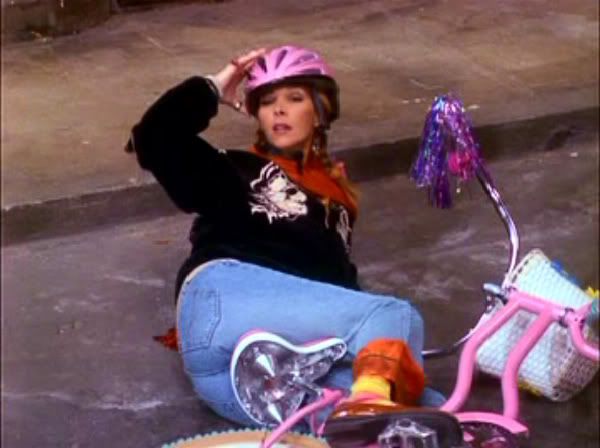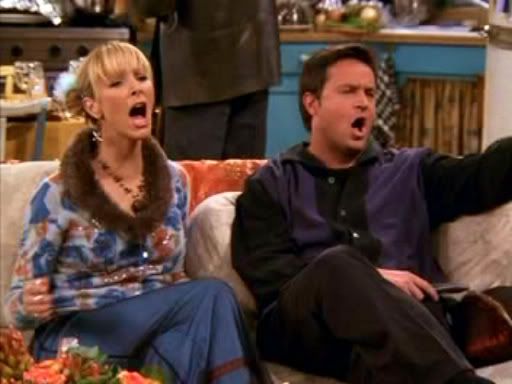 phoebe is the perfect balance of weirdness and wit; of little quirks and sarcastic banter. she is a vegetarian, a humanitarian, and a self-proclaimed sex goddess. you will love the strange, winding story of her life…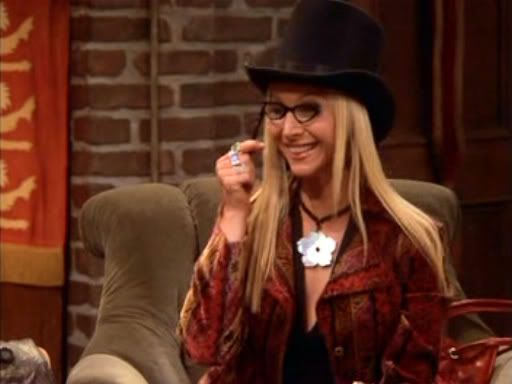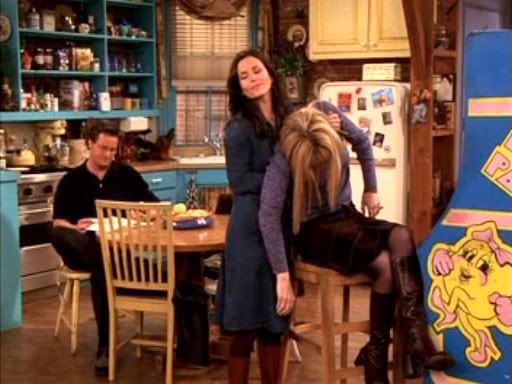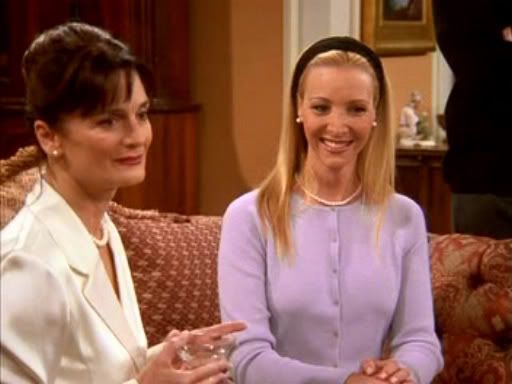 "originally i'm from upstate. but then my mom killed herself and my stepdad went to prison, so i moved to the city, where i actually lived in a burned-down buick lesabre for a while… which was okay… it was okay… until i got hepatitis, you know, cause this pimp spit in my mouth. but i got over it. anyway, now i'm a freelance massage therapist, which, you know, isn't always steady money… but at least i don't pay taxes!"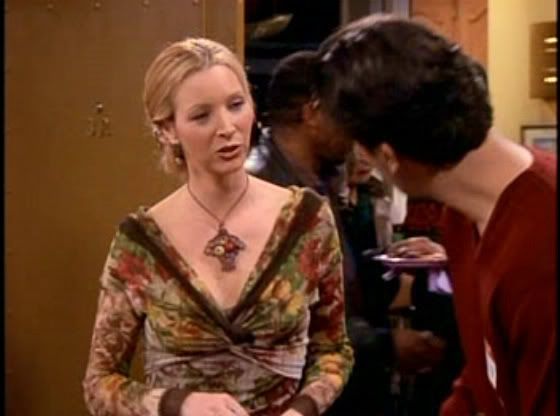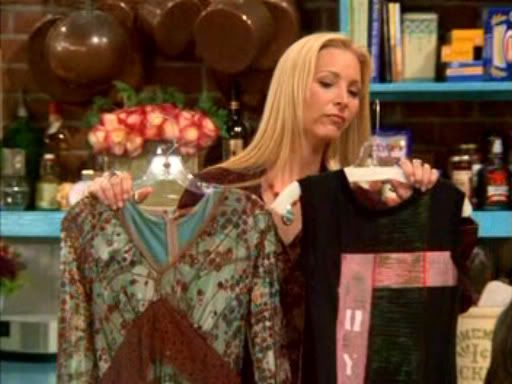 hers is really mostly 'hippie' fashion, with long flowy (and usually floral) skirts and dresses with odd diy accessories here and there.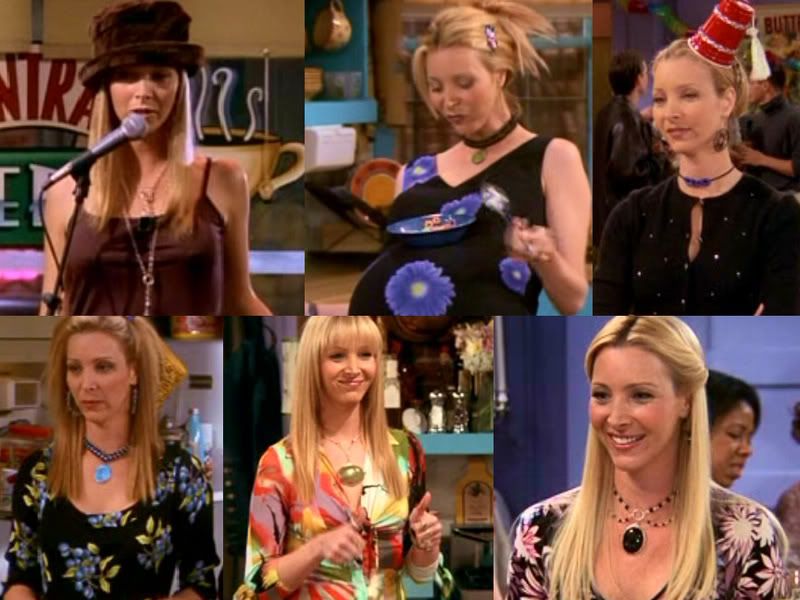 i don't usually subscribe to this kind of style, but how can i resist her adorable color-themed outfits?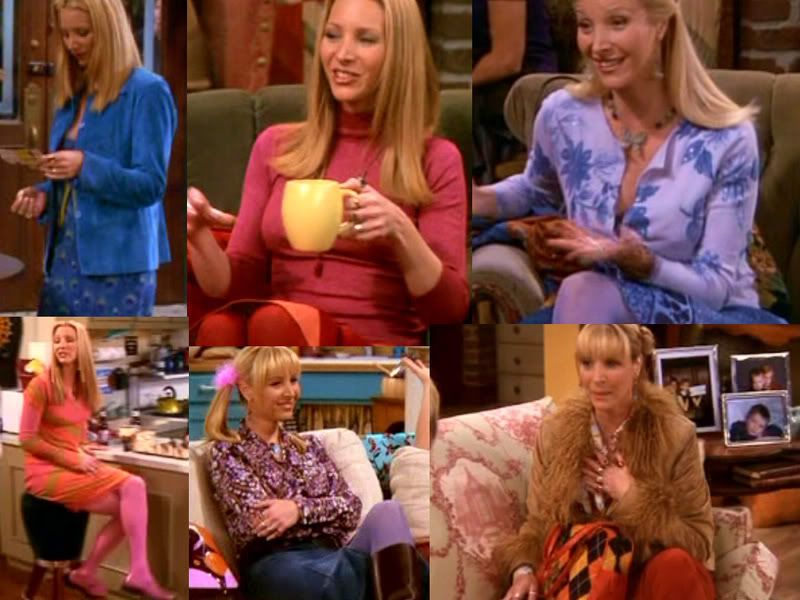 phoebe is also the master of mismatched colors. she sometimes walks around like a human rainbow…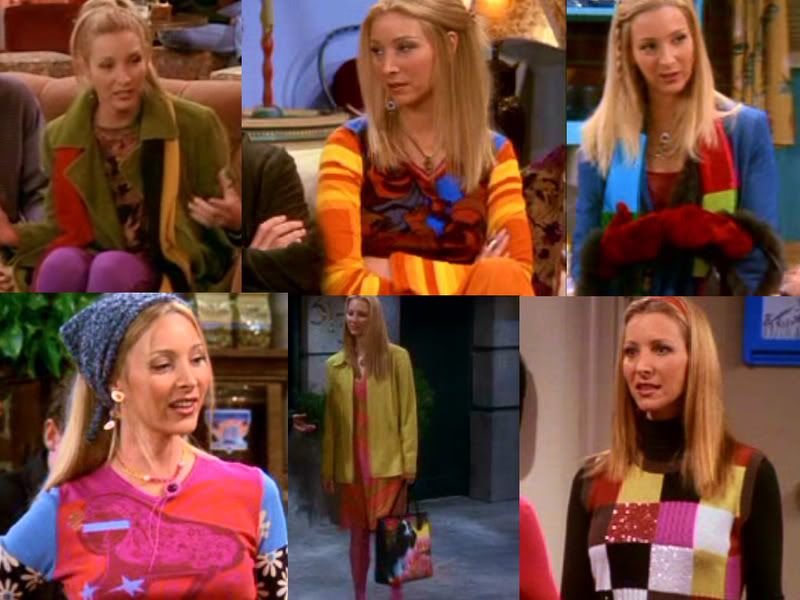 she is probably the only one among the characters who has vintage or thrifted items of clothing, such as big needlepoint bags and obviously dated dresses… and yet she rocks them like no one else could.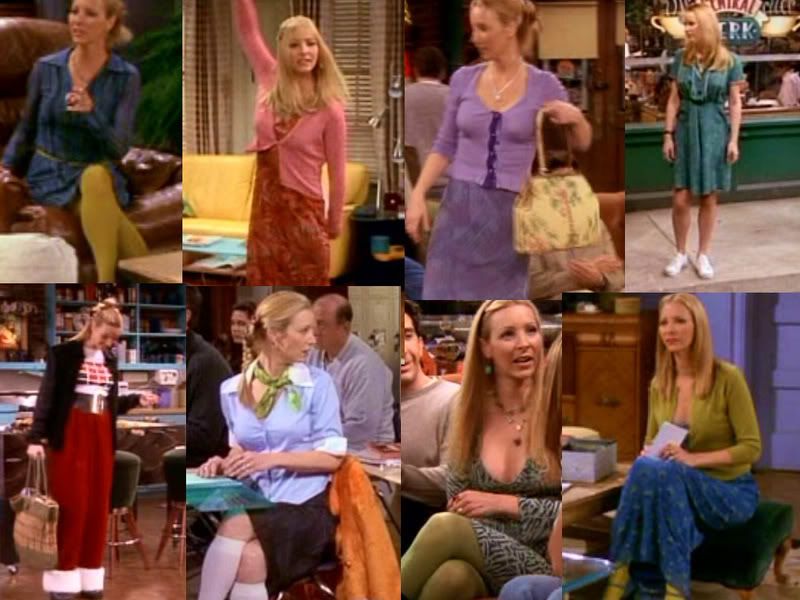 she also has the best coats and cardigans ever!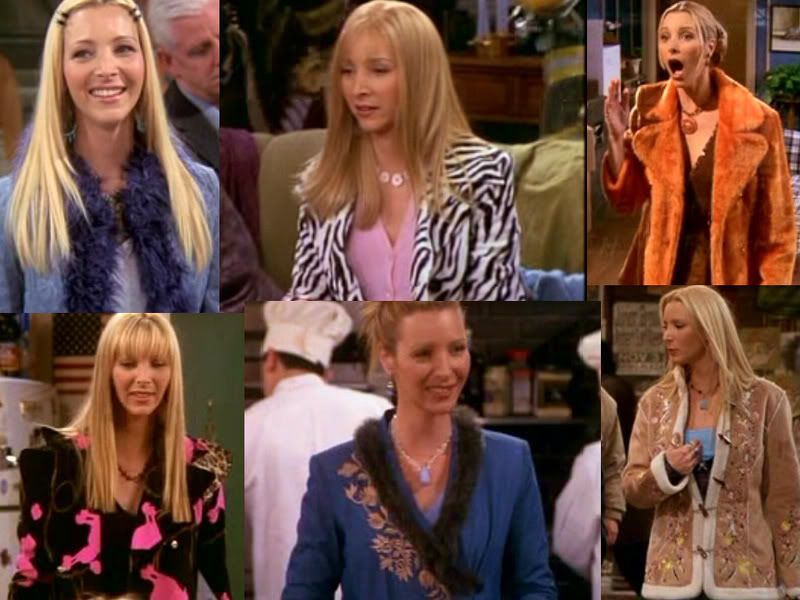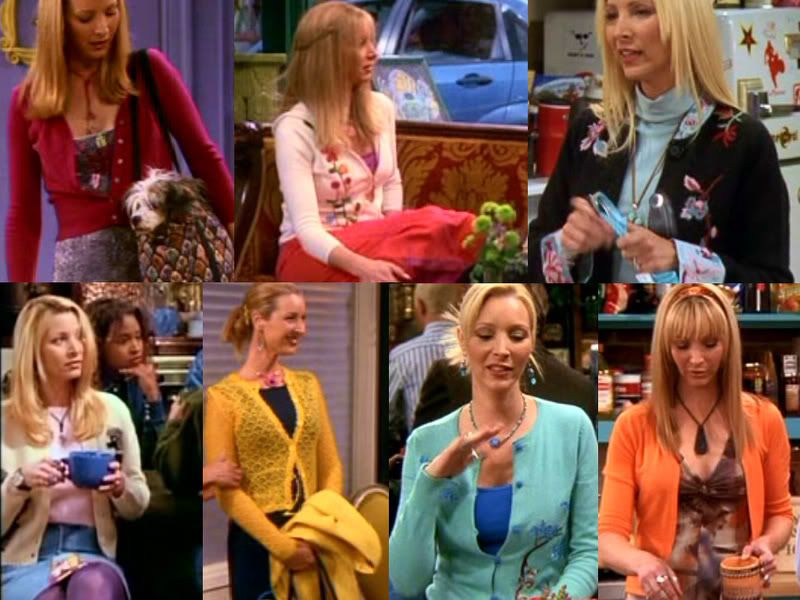 during her wedding, she was wearing the palest lavender gown. it was absolutely stunning. the episode is one of my favorites of the series…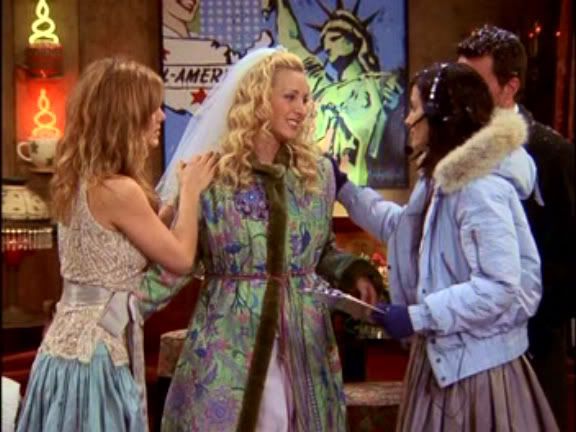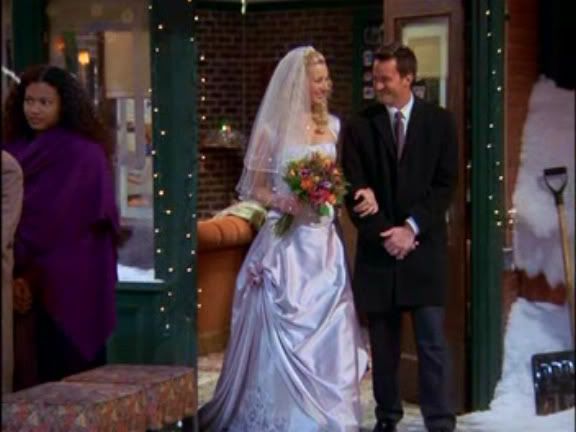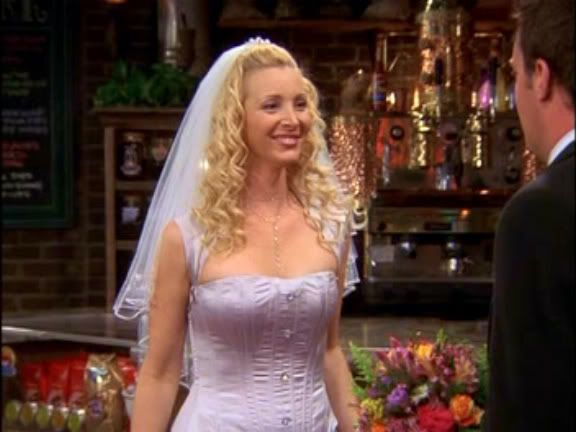 after she got married phoebe changed her name to princess consuela banana-hammock. sadly it only lasted a day…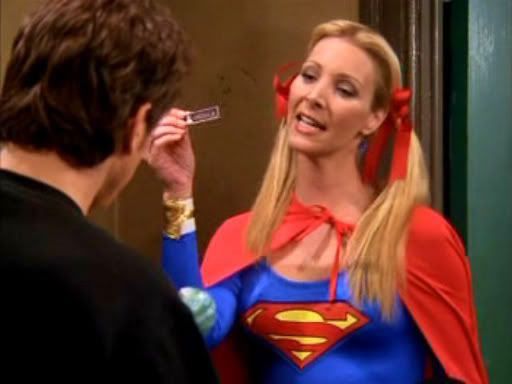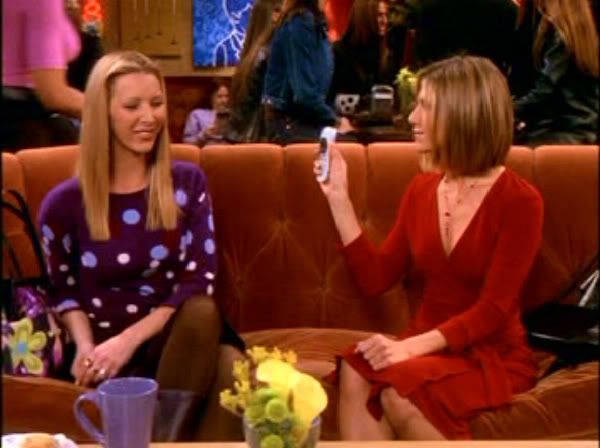 to sum up: love her, love her, love her.
~the end~
p.s.
sorry for some of the poor-quality photos, they are just stills from the series' dvds that i took.
p.p.s.
if you ever feel so inclined, here are some bloopers from the show.(: i want it back, argh.