cowboy barbie
friend: so. what's with the outfit?
me: what? it's a look.
friend: and what look is that?
(speaking at the same time)
me: cowbo —
friend: craz –?
(pause)
me: i was going to say cowboy barbie.
friend: and i was going to say crazy look.
me: oh.
friend: don't worry, i still love you.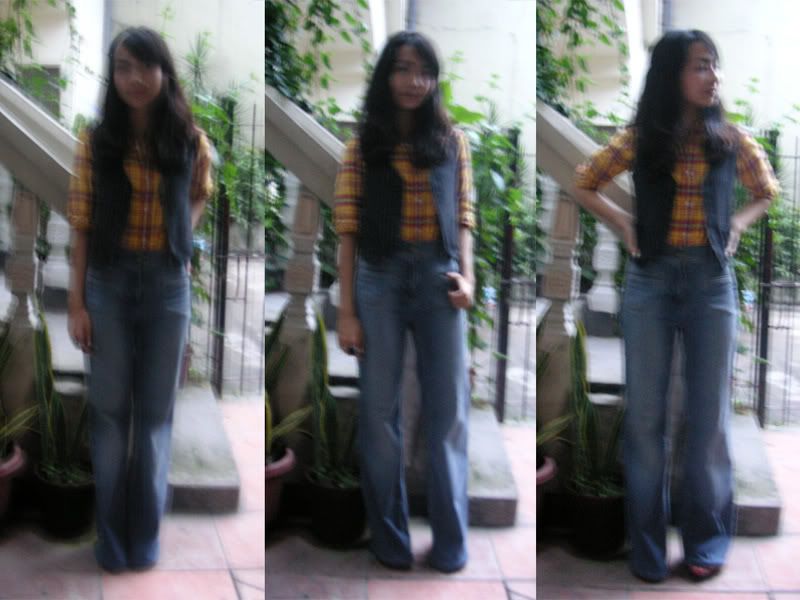 (okay, the outfit isn't really cowboy barbie-esque, but it was the most ironic phrase i could come up with.)
little boy's plaid shirt – thrifted
little boy's pinstriped vest – thrifted
highwaist jeans – topshop
wedges – charles & keith
black ring – yrys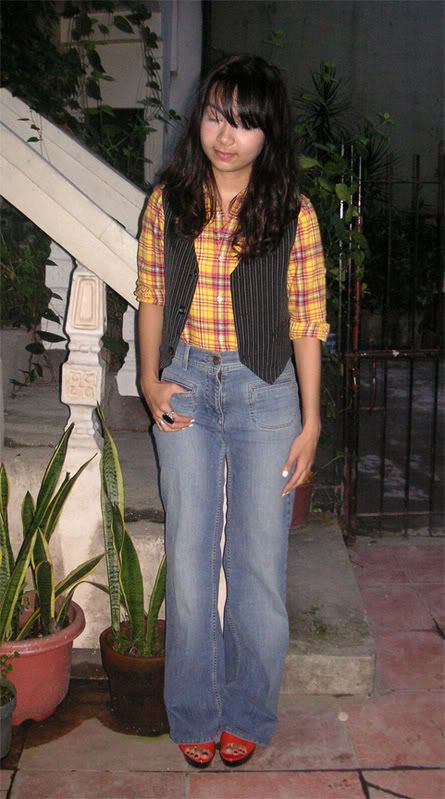 after my sister's nanny took a couple dozen blurry pictures, i finally gave up and let her use the camera's flash. she didn't even wait for me to get ready and just snapped away, thus the awkward pose.
at this point i was already so tired and frustrated that i just said thank you.
*the vest is part of a three-piece set that i bought at a thrift shop for like $7. the people from the store seemed to think it was hilarious for me to buy a 12-year-old boy's suit set, but when i got home and tried the pieces, i came up with hundreds of mix-and-match ideas. and, as i reached in one of the blazer's pockets, i found the cutest little bowtie, too. joke's on them, i say.