lemony goodness
i hit a couple of thrift shops last week, looking for something very specific: a simple black dress. something versatile enough to be dressed up or down. i realized i didn't have such a dress, which is so weird because it really is one of those things you just have to have. after an hour or so of browsing, there was still no sign of my perfect black dress, but i did have in my hands six or seven other perfect dresses that i simply couldn't pass up.
so i came home with a whole lot of things that i really didn't need. but they sort of make up for the fact that i am still lacking a wardrobe essential.
anyway, this is one of the dresses i bought. an awesome babydoll dress with the cutest puffed sleeves and side pockets to boot! did i mention it was in my favorite color, too?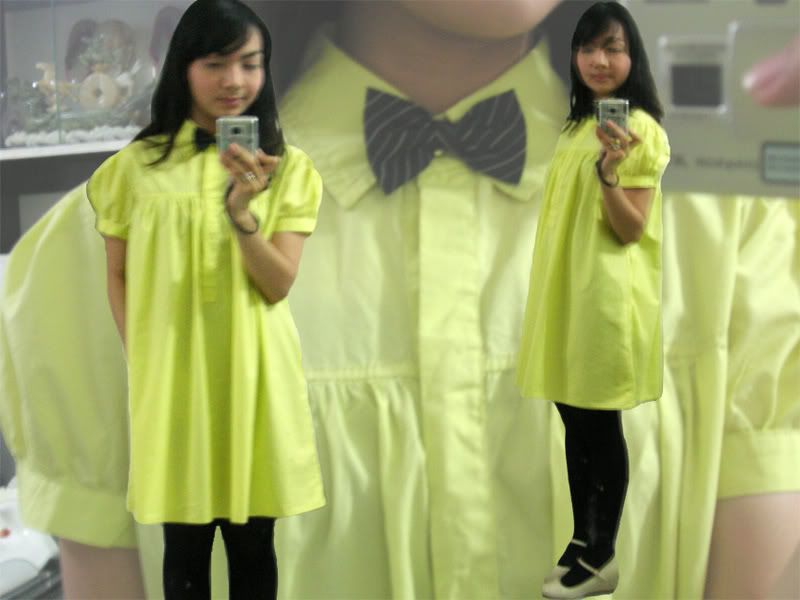 (blurry pictures courtesy of my unsteady hands)
dress – thrifted
wedges – thrifted
bowtie – from a thrifted little boy's suit set
the dress is so wonderfully bright and poufy, i am tempted to wear it every single day..