Enigmatic
i was having a chat with the new company driver and he asked me why i liked taking pictures. apparently, he had seen me doing outfit pics with a colleague for 2 or 3 days prior. so i said it was for my blog, etc. he was surprisingly interested in the whole thing and asked me several more questions, until he made this comment:
"i liked your outfit yesterday, the purple one. it looked good on you. it was very… enigmatic."
i nearly choked on my gum. it was the first time i had heard a regular joe use that word in a conversation. heck, even i don't use it!
it was pretty cool. (: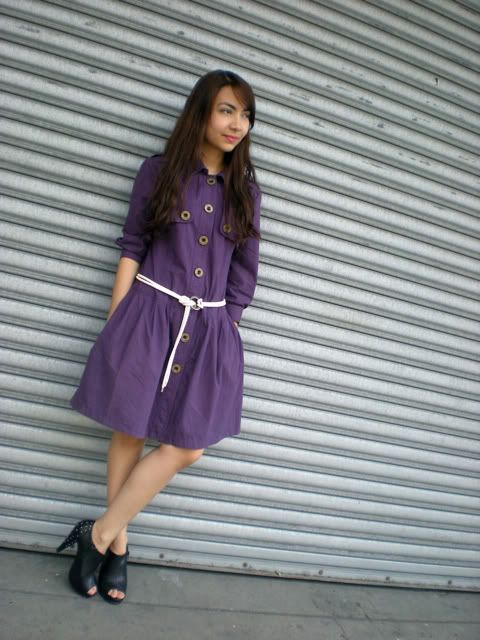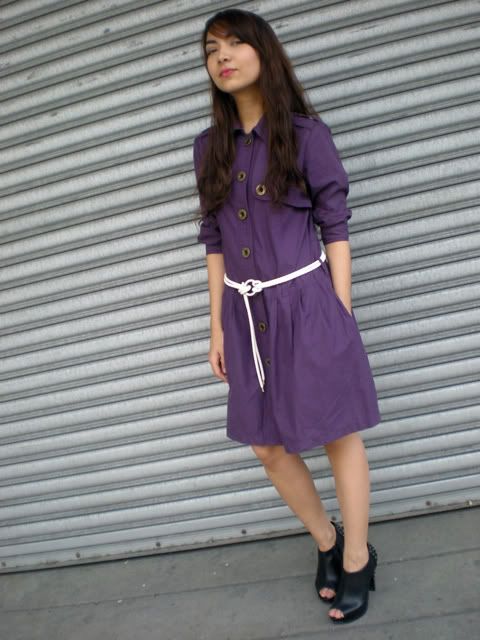 i'm not sure my dress does look enigmatic though. hehe.
purple dress – thrifted
white rope belt – sm
studded black booties – parisian