Faking It
one of the things that frustrate me when taking outfit pics is the lack of decent backgrounds i can use. although the clothes are, admittedly, what matter most with these photos, i truly believe a good backdrop (and composition!) can make all the difference in the world. which is why when i get the opportunity to take shots somewhere with trees or flowers or any part of nature at all, i take advantage of it.
but alas, the office grounds are as dull and paved as can be, so i have to get creative sometimes.
in the first two photos i look like i'm basking in the glorious sun, shining across a vast meadow…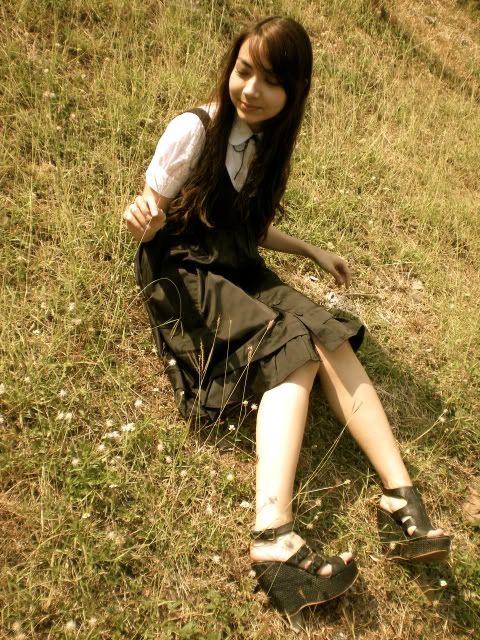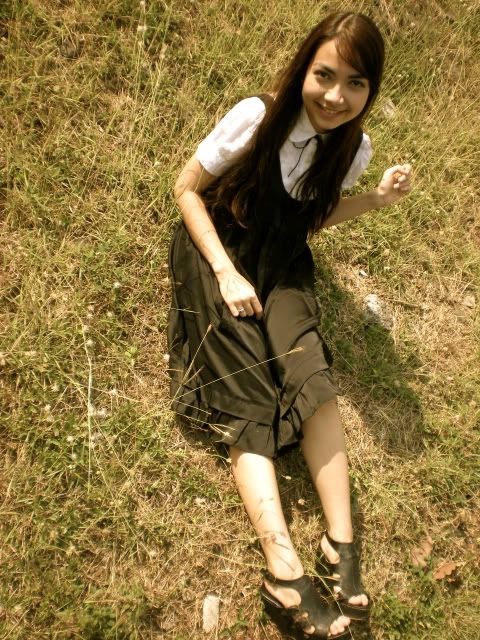 but it is actually only a small patch of grass amidst buildings and pavements — and, although invisible here, a couple of satellite discs as well.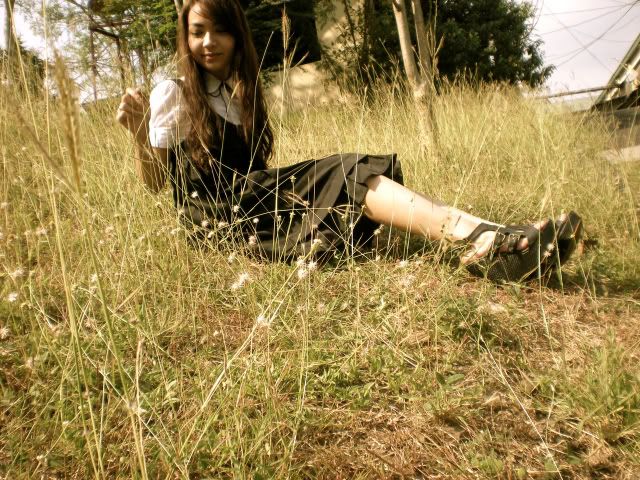 i actually got a terrible itch on my legs after this shoot. but i still think it was worth it!
white shirt – kob
black dress – thrifted
black wedges – parisian