Good Things Come in Slouchy Packages
a couple of years ago my mom and i unearthed a big box full of her parents' old things. there were lovely necklaces and trinkets and little photo albums inside. but of course, i was most excited about the clothes. i managed to keep some really good pieces from the lot, including this gorgeous maxi dress that belonged to my grandmother.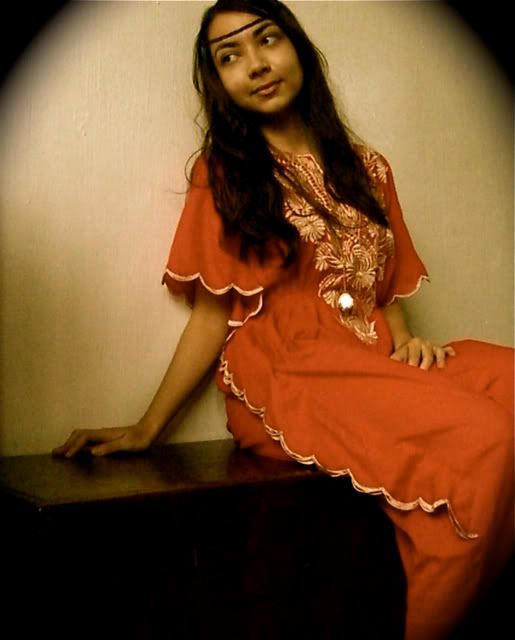 but because most of the feminine items are things i cannot exactly wear on a daily basis, i was happy to find a couple of my grandfather's clothes that, ironically, i can wear more regularly. this knit cardigan, for example, is something i like to pair with a lot of my clothes.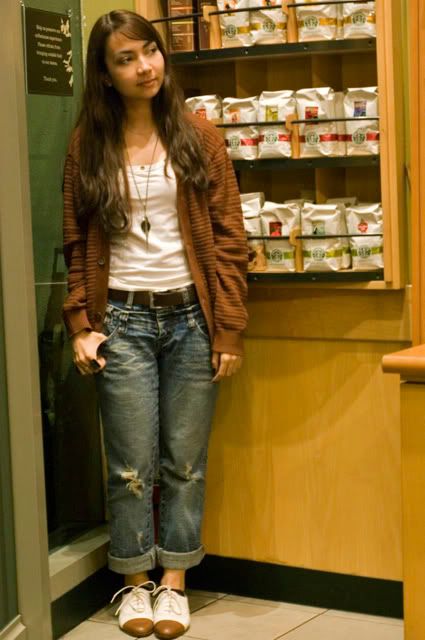 i love loose/slouchy things in general but this cardigan takes it to a whole other level with its pockets and delicious chocolate brown color.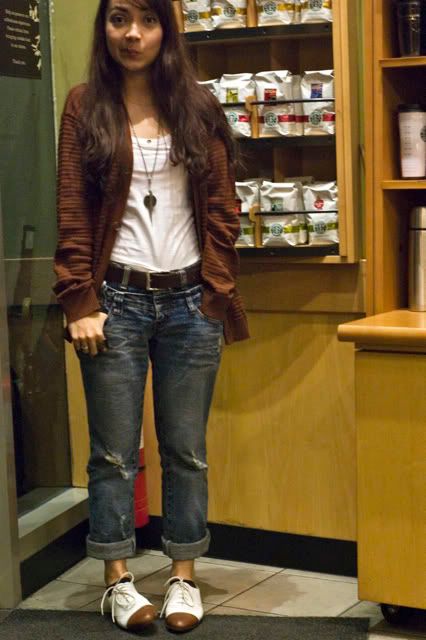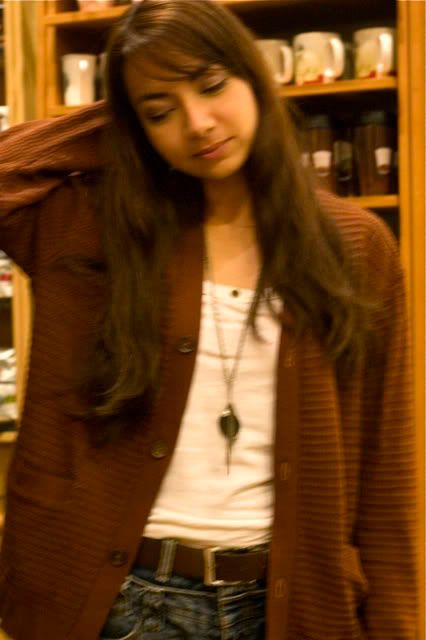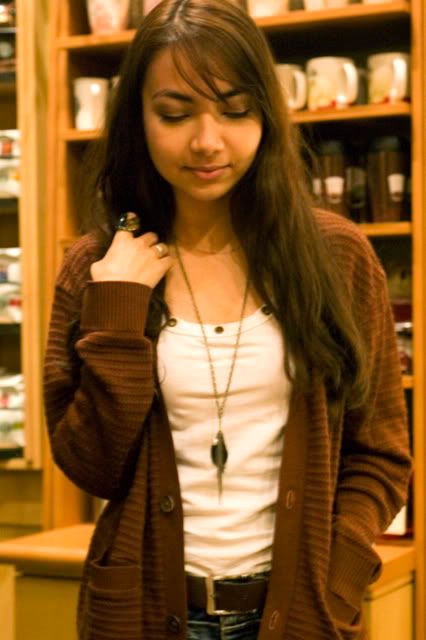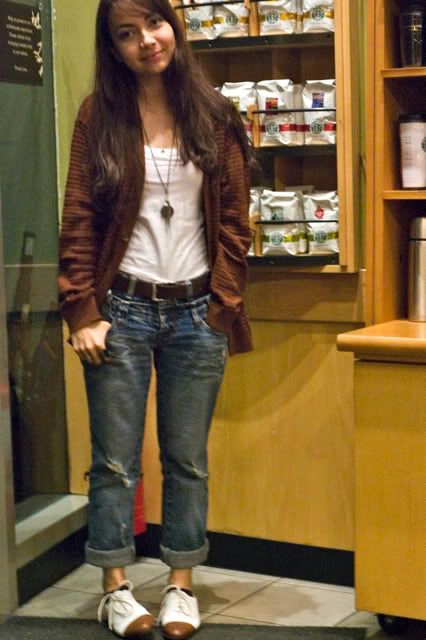 brown cardigan – vintage
white tank top – bayo
boyfriend jeans – from hongkong
two-tone oxfords – vintage