Who Do I Love? Adrian_Cano
i think it's absolutely incredible when a man's style can inspire a woman's outfit, and vice versa. i've copied many outfits of men on the sartorialist, for example, and i must admit they are just as enjoyable as the girly-girl ones i have loved for years.
anyway, one of my favorite male fashionistas on the web is
Adrian_Cano from chictopia
. he has amazing style. he uses ties, blazers and hats with such impeccable flair, plus he has the most delicious hair i have ever seen on a man.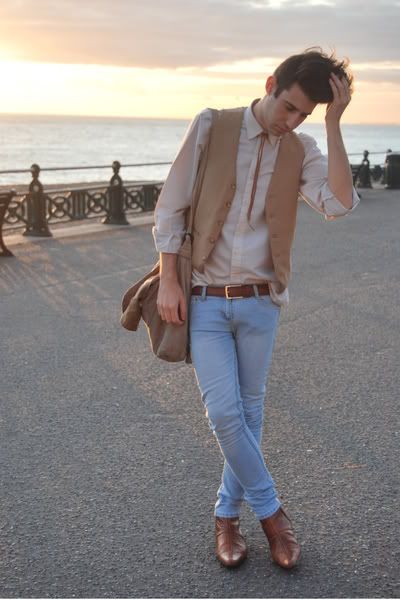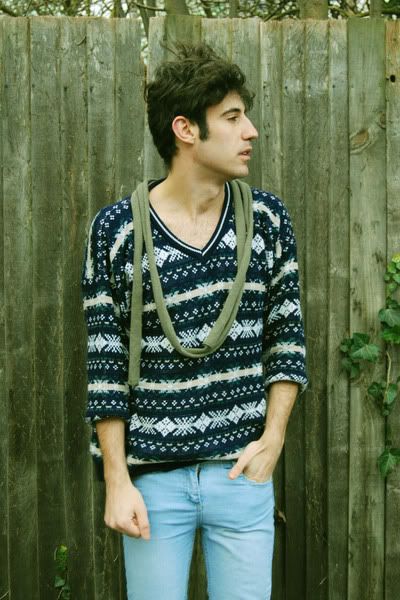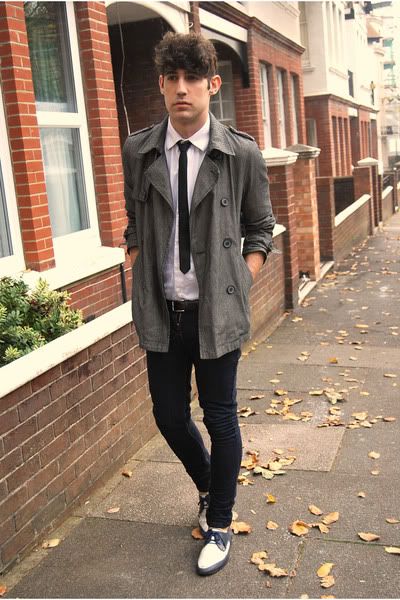 i love how he switches from preppy to rocker effortlessly.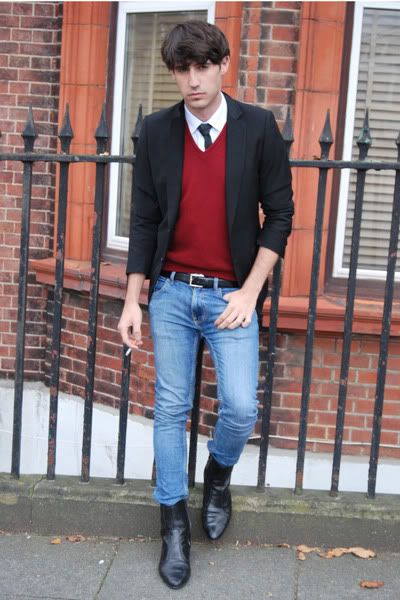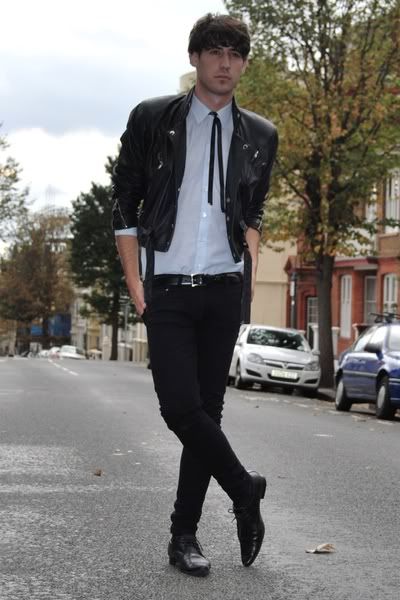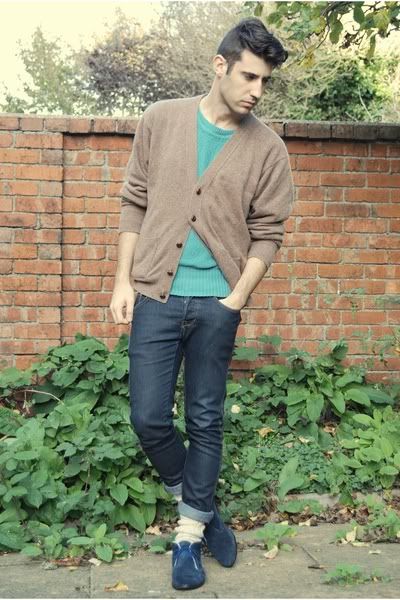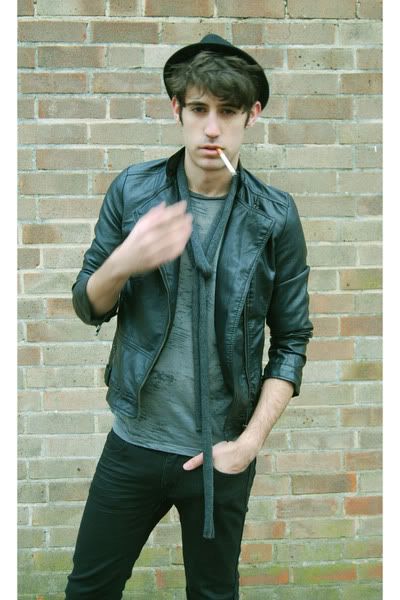 i swear he was born to wear suits.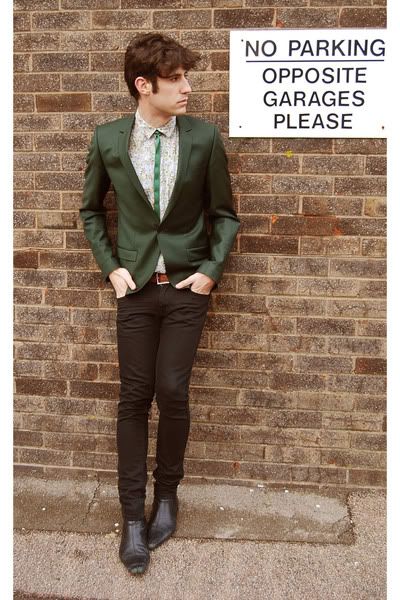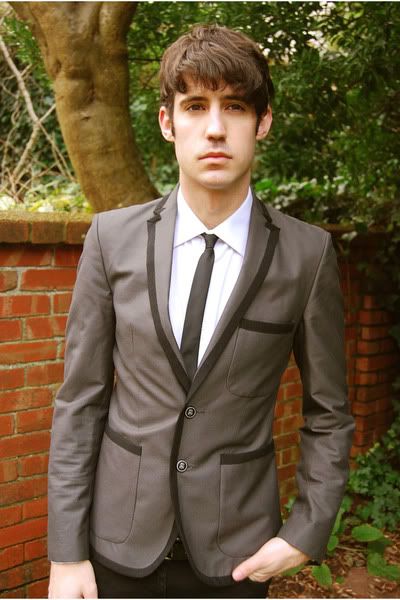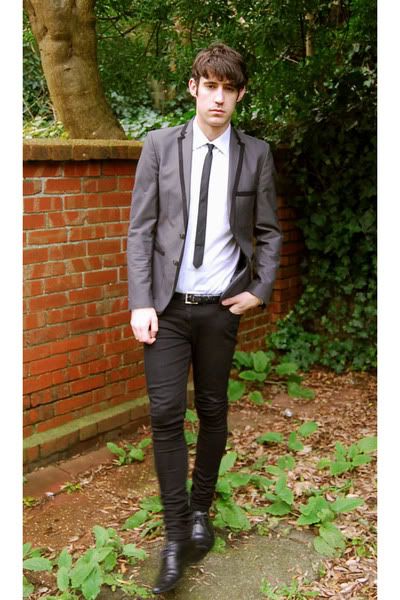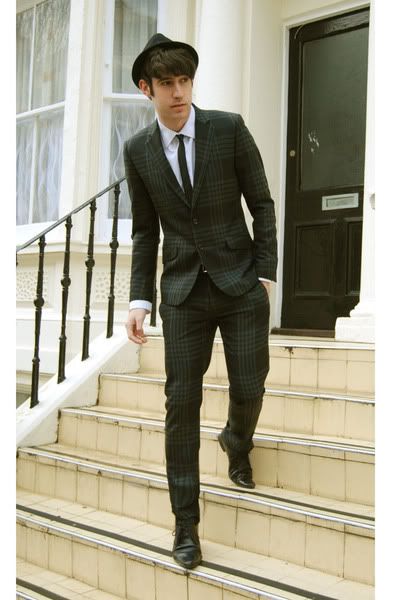 just gorgeous! ♥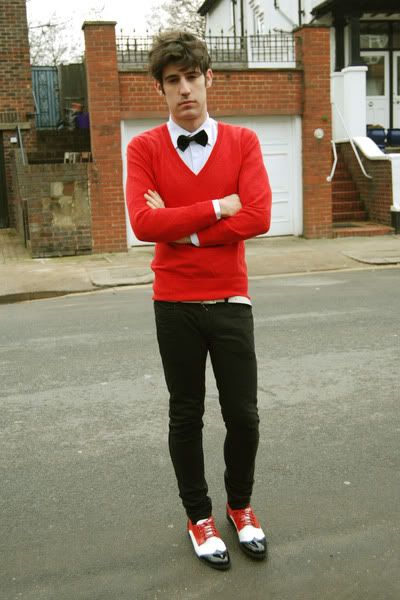 and here is my adrian-inspired outfit. i was thinking of wearing black pants too, but i thought i'd go for the sailor thing instead.
(i don't know why i look so mad in the pictures!)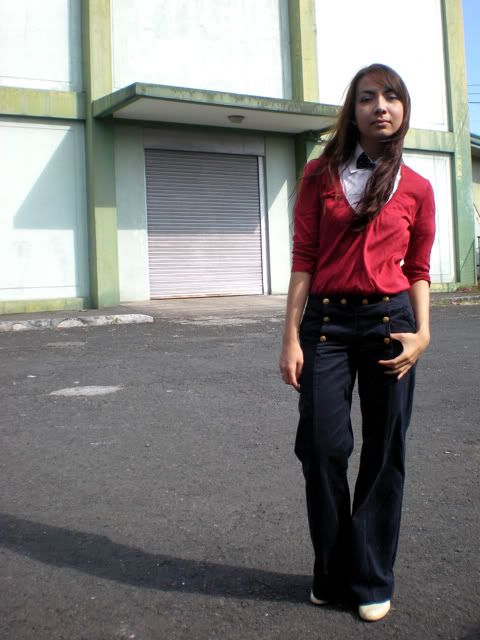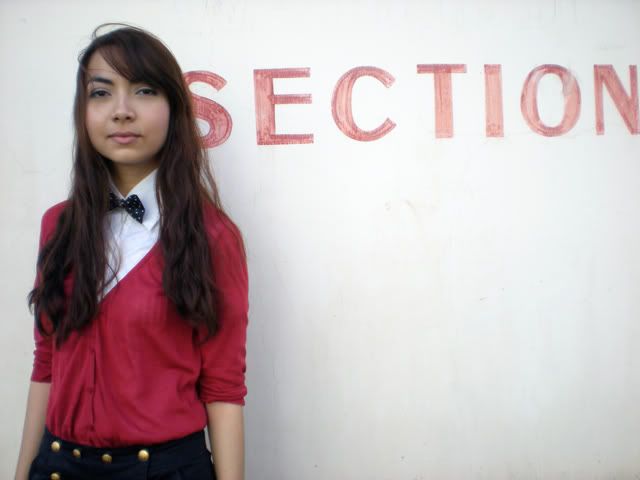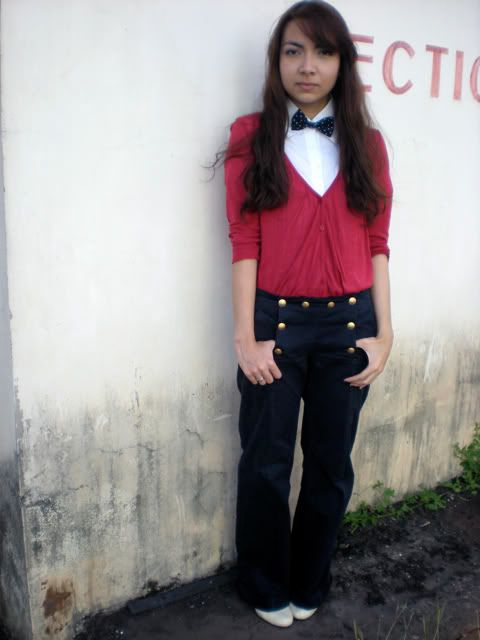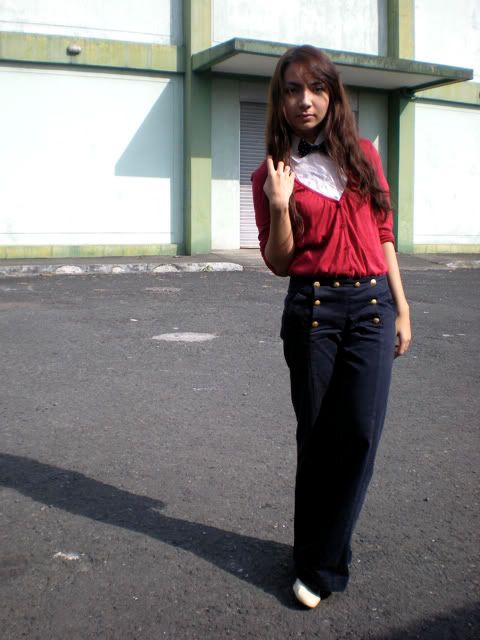 button-down shirt – kisses & co.
red cardigan – thrifted
navy sailor trousers – topshop
white wedges – thrifted
navy polkadot bowtie – sm kids