Trying Out The Trend
i've been meaning to do a denim-on-denim outfit for the longest time, but i find that it's harder than it looks. it's not just a matter of putting two random denim pieces together. some things still need to be considered, such as the color and wash of the pieces.
this is not at all my ideal denim-on-denim outfit, but i think i was too excited to try out the trend to actually care about a perfect execution anyway.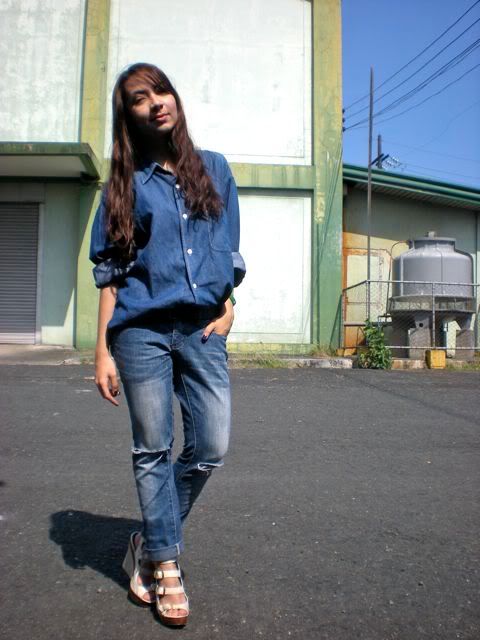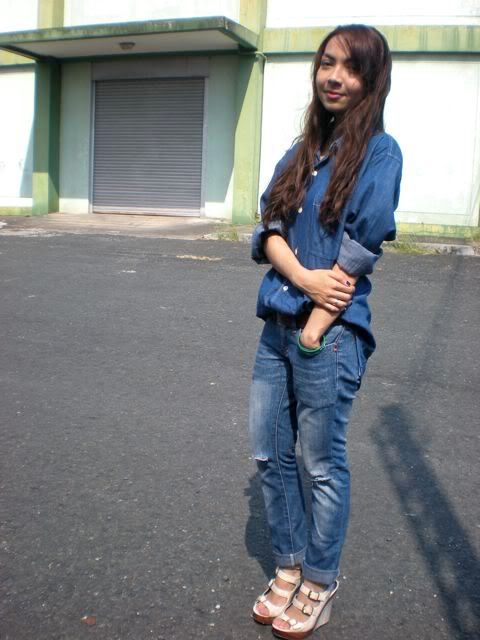 my cameraman was being nice again and offered to take my picture while at our coverage.
this is my trustee macbook, chuck. guess who he is named after? (;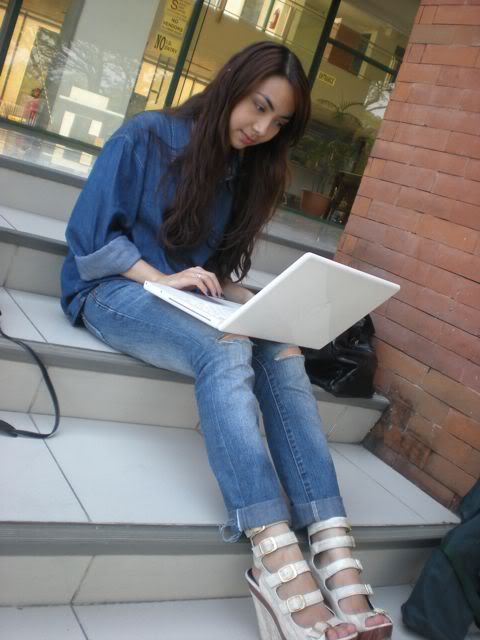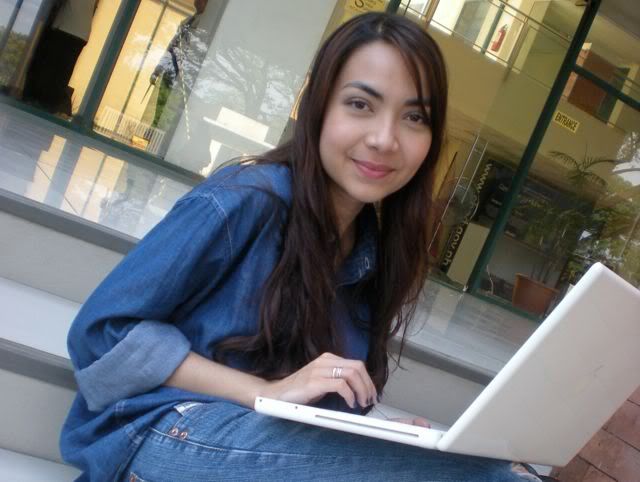 denim shirt – thrifted
jeans – thrifted and ripped
strappy wedges – michael antonio