Favoritism
when i acquire a new "favorite" item (say, a dress or bag or a pair of shoes that i absolutely love) i find that i consciously use it less than my other "regular" things. i suppose it is my way of preserving that piece and making it last as long as possible. especially the pricier ones — they rarely get to see the light of day. but when they do, they always make me feel extra special.
these shoes seem to be an exception though. i have worn them for 5 consecutive days and are already showing early signs of wear and (sob!) tear. blame it on me for using it on every kind of coverage imaginable, including running away from an
angry mob of students
.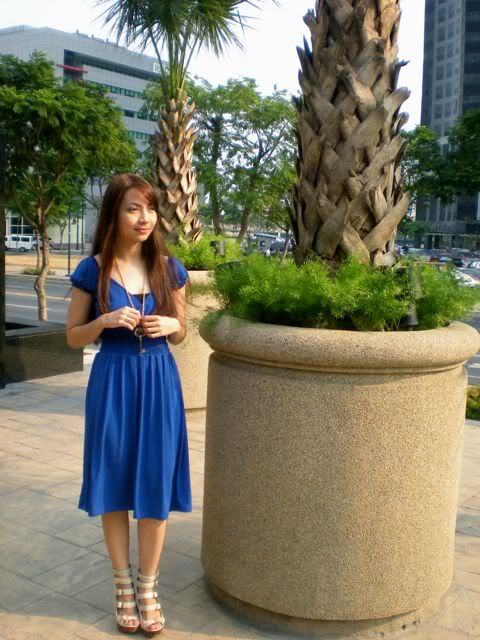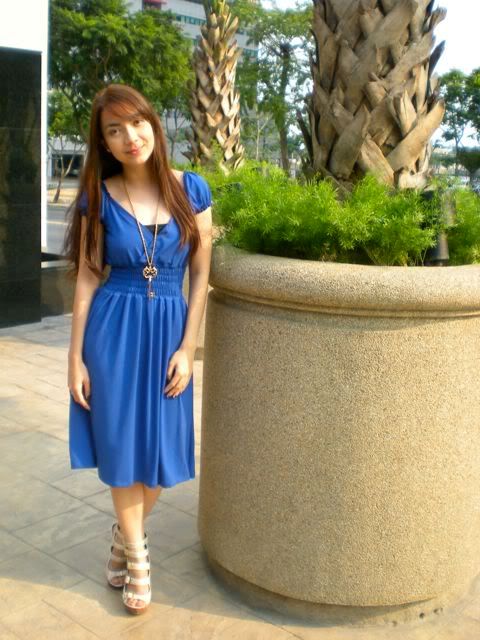 i love these shoes to death. they are, without a doubt, my favorite pair. but it makes me rethink my "philosophy" about my favorite pieces: should i continue hiding them deep in my closet, in an effort to preserve their fabulosity? or should i use them out more, like these shoes, and feel a little pang as i watch them disintegrate slowly? the latter does seem rather unappealing, but considering the high i get whenever i use my beloved pieces, well… i become more open to the idea.
what do
you
do? do you tend to wear your favorite pieces out more, or less?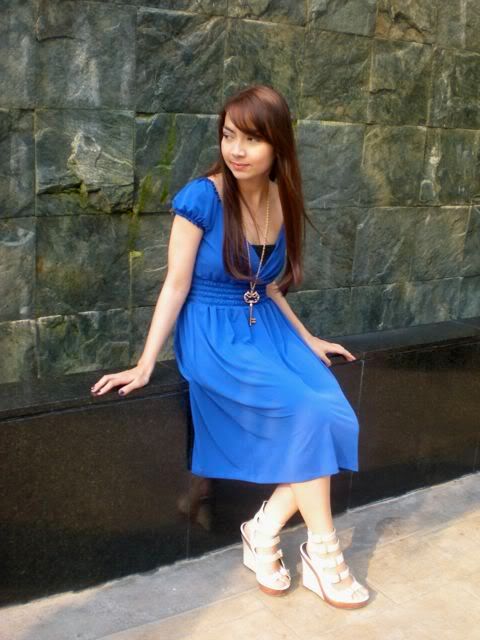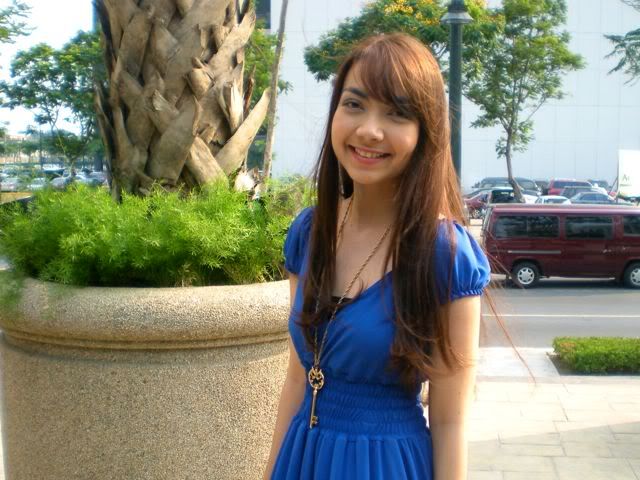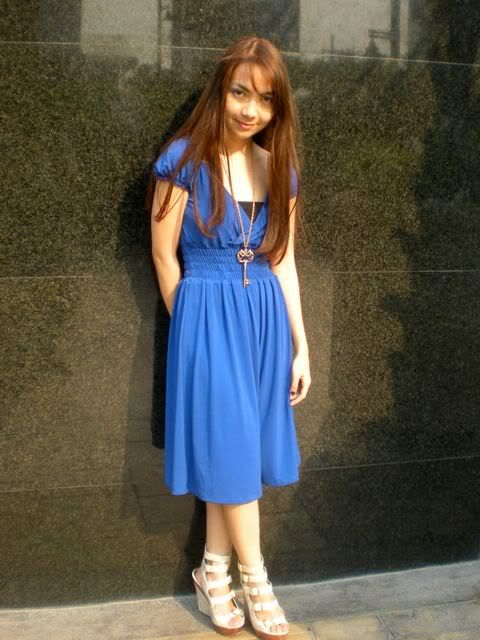 and don't you just
love
this dress? it's one of my sponsored pieces from
get laud
and i am crazy about it. i love dress lengths like this! add some puffy sleeves, a cinched waist and a gorgeous royal blue hue? ahh i never want to take it off. ever.
blue dress (of love!) – get laud
strappy wedges – michael antonio
gold "key" necklace – vintage
PS
no, you are not hallucinating; my hair is straight in the photos! it was only a one-day thing though. i went to the salon for a color touch-up and asked the lady to blow-dry it straight. truth is, my hair is naturally straight, i've just been perming it for the last 3 or so years. (:
PPS
someone had asked in a previous post what color i use to dye my hair. well i always have it done in the salon (i'm scared of diy's!) and i think this shade is called copper blonde and it's by l'oreal. hope that helps!