Can't Get Enough
..of the socks and sandals trend.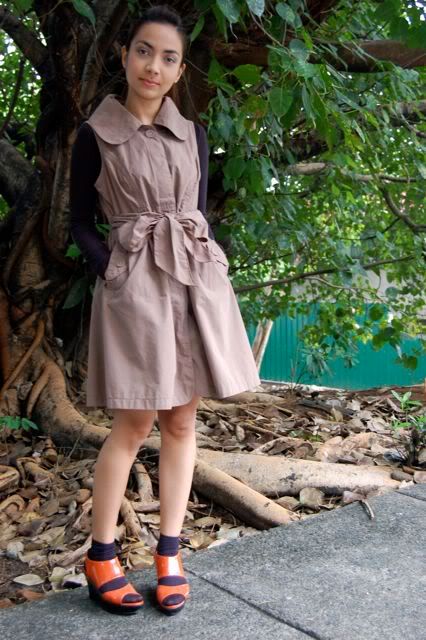 my colleague said i looked like a spy in this outfit. hmm. i didn't really realize that when i put my look together, i just wanted to take advantage of our slightly* cooler weather!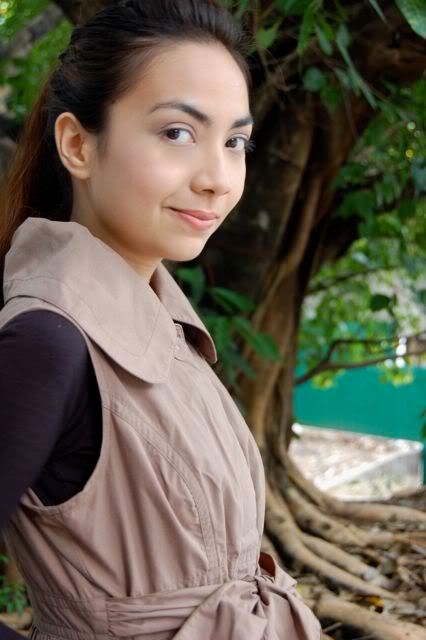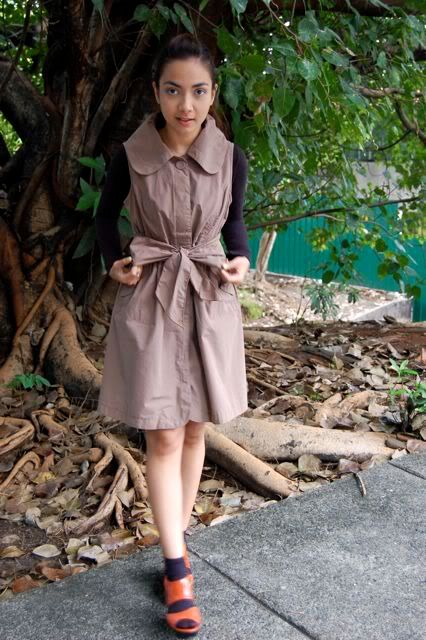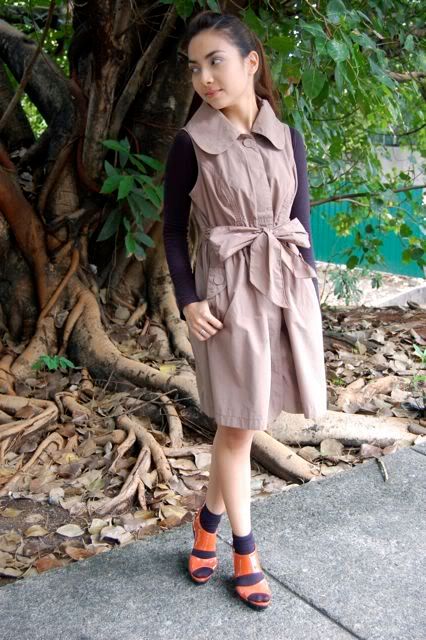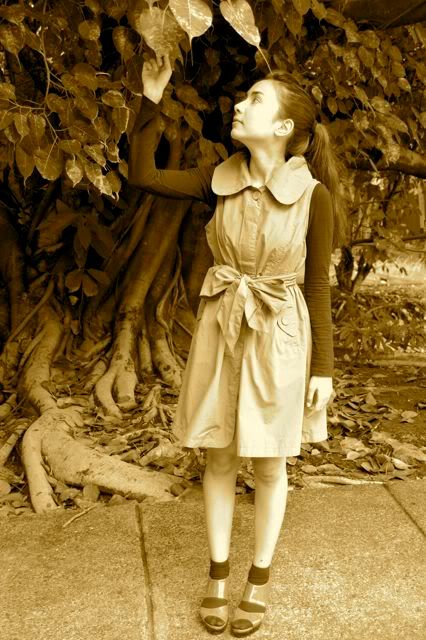 after a couple of leaf-holding poses, some random tree things (i.e. alive things) fell on me, causing me to shriek a little. me and mother nature aren't exactly the best of friends; therefore a change of scenery was in order.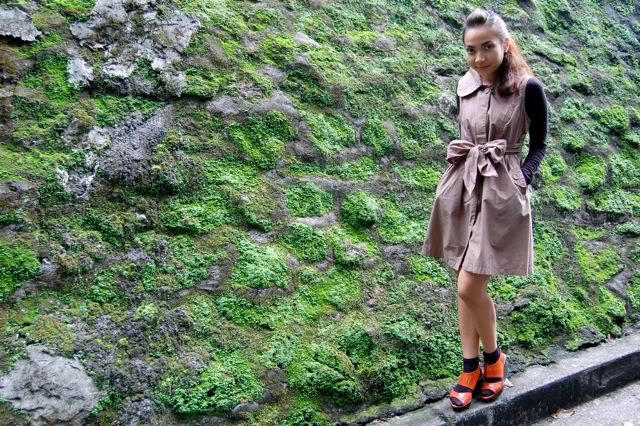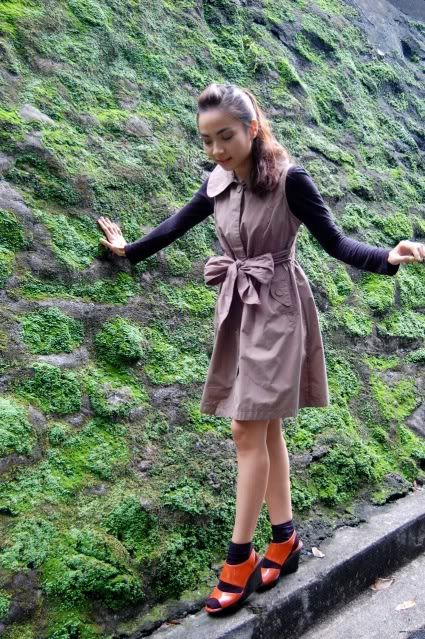 photos by edward
the moss was a bit of a pain to get off my hands and clothes, but i'd take that over crawling critters any day.
dress – thrifted
long-sleeve tee – sm
wedges – charles & keith