Street Corner Chic
i was out on coverage (gas leak in a condominium!) and decided to have my outfit pics taken at a random street corner. it wasn't ideal, but i thought i wouldn't get any other chance to do it.
i sure got a lot of stares!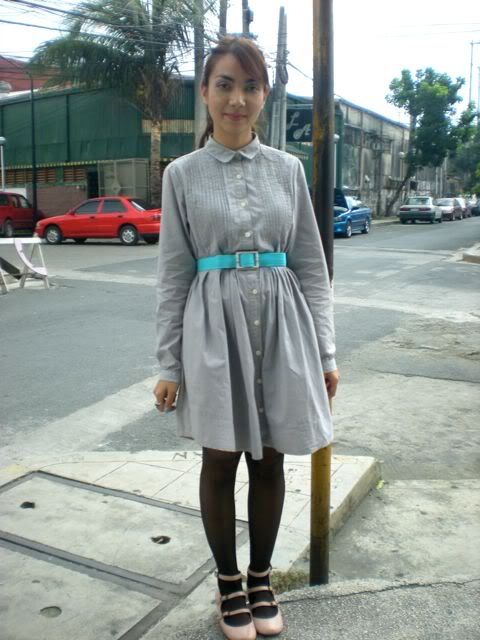 this outfit is the perfect example of dressing inappropriately. imagine me in my shirtdress, tights and doll shoes, running around chasing firemen and doctors and being "exposed" to a very unpleasant basement flooded with gasoline.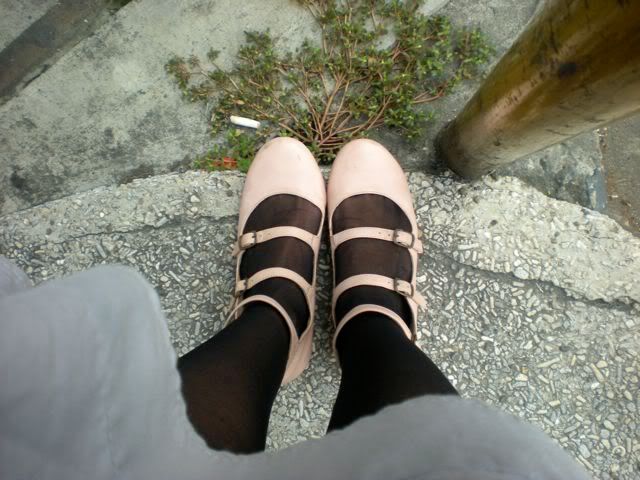 i was actually expecting a very different coverage (launch of a new mobile phone) that day and only got re-routed at the last minute. and, to be perfectly honest, i don't really mind being overdressed and getting stared at. as long as i'm happy with what i'm wearing, then it's all good. (:
how do you feel about dressing differently?
gray shirtdress – thrifted
"ode to the sea" belt –
silly
pink strappy shoes – thrifted