Marc By Marc Jacobs GALORE And A $100 Shopbop Gift Card Giveaway
i recently spent some time browsing endless pages of designer items on shopbop.com and i gotta say, there is always something magical about seeing a marc jacobs masterpiece.
marc by marc jacobs
is even more alluring, because the
slightly
cheaper prices make my dream of some day owning an "mj" seem less ludicrous.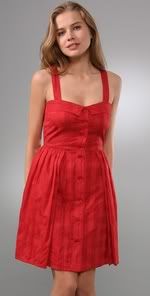 and now for the good stuff…
shopbop.com
is offering a $100 gift card to my readers! yay! all you have to do is leave a comment here with your name, e-mail address and what you will buy with the gift card. easy-peasy.
for a bonus entry, you can also
follow shopbop
on twitter and comment here separately.
this giveaway is open to international readers and will end on august 14, saturday, at 12pm philippine time (gmt + 8hrs). good luck everyone! (;