Clogged
i've shown these clogs on here a
couple of times
before
but i haven't actually talked about them. it took me forever just contemplating on whether i would go through with the purchase. they are, after all, only a fad and will most likely lose their glitz in a matter of time… but after much thought (and several imaginings of potential outfits in my head) i concluded that they were worth it.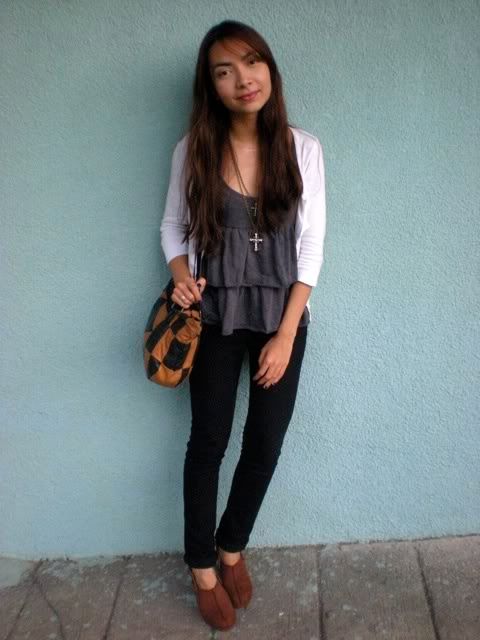 the pair that i have is called
anatalia
and they're from
gold dot
. they just came out with a
white version
and i am using every ounce of self-control not to pounce!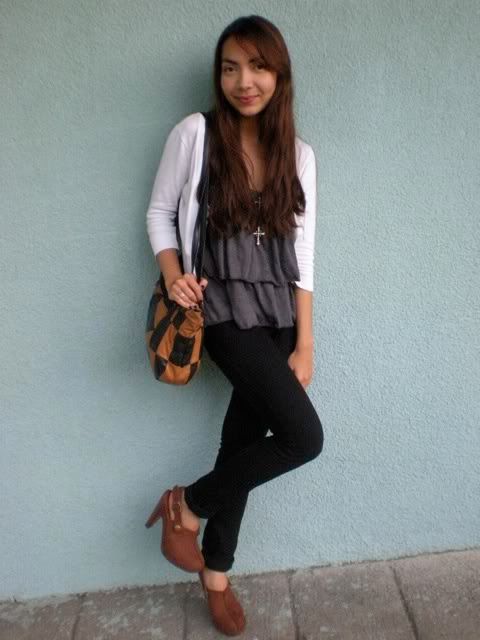 the clogs are surprisingly comfortable and easy to walk in. it's a little awkward hearing a clanking sound with every step, but you learn to tune it out after a while.
this time i used my clogs with a white, black and gray outfit, which i realized is an incredibly chic combination. dunno why i never tried it before!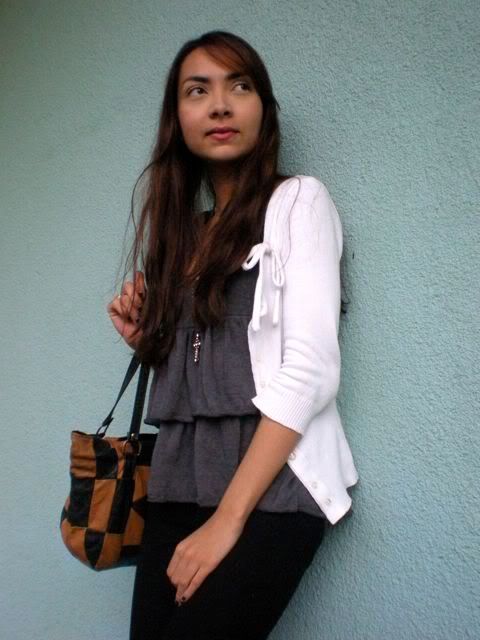 i also used my current obsession: this double-cross necklace from forever 21.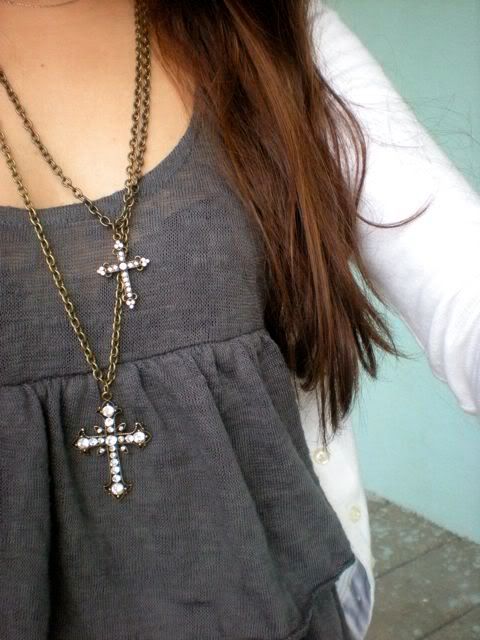 i've had these clogs a few weeks now and my head is still reeling from ideas on how to wear them. i apologize in advance if they get (ab)used far too many times on this blog!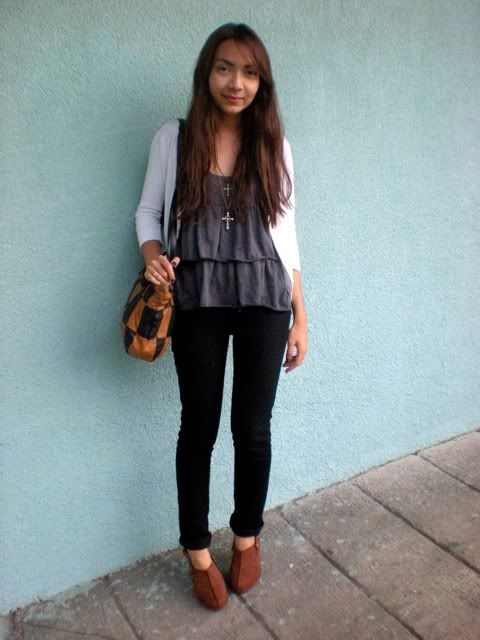 gray tiered top – thrifted
white cardi – zara
black jeans – freego
patchwork bag – thrifted
necklace – f21