My Way, Her Way, Their Way: Peter Pan Collar
me and sybil of animated confessions are super excited to bring you this installment of my way, her way, their way!
if you're new to the concept, it's pretty simple to understand. sybil and i just pick out one trend at a time and give it our own spin! we have also been inviting other bloggers to join in the fun.
this time sybil picked the peter pan collar, and i immediately agreed because i am completely in love with it!
i paired my peter pan shirt with a poufy dress i got on eBay a while back. it makes me want to twirl around all day…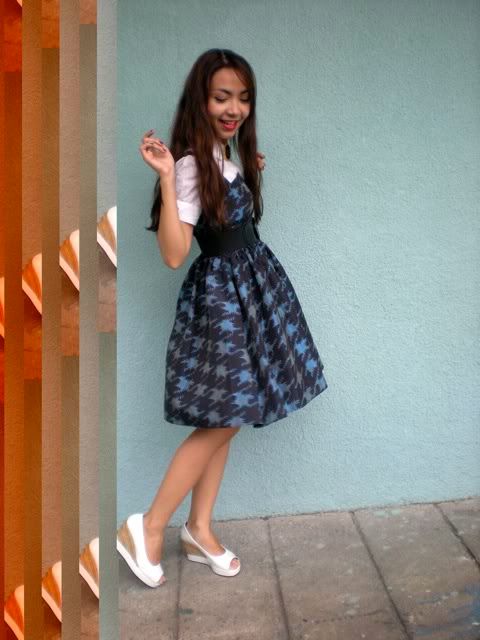 (the second photo actually got "corrupted" somehow and ended up looking like that! pretty cool though, huh?)
what i love about peter pan collars is how amazing they look with bow ties, neckties and such. i can't tell you how many times i've worn my peter pan shirts with some type of accessory — including this brooch!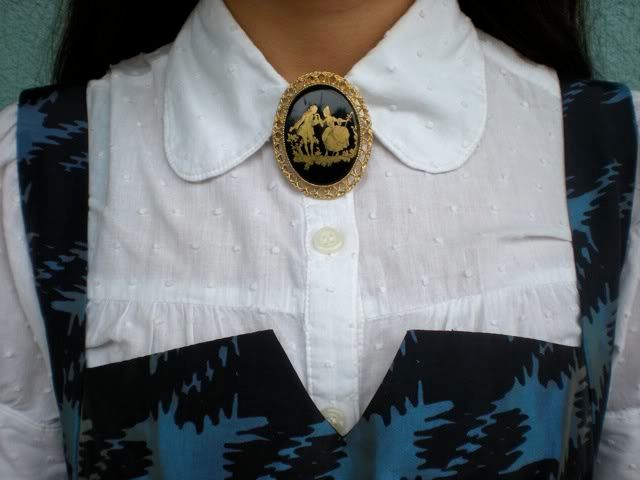 here is sybil's take on the trend. i swear i shrieked when i saw her photo; she looks adorable as can be! isn't her detachable collar just amazing? i want one, too!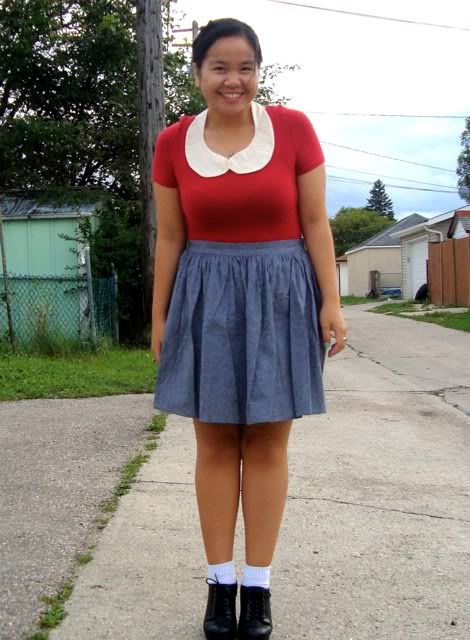 what's extra special about this feature is our invited bloggers: the dynamic duo of jasmine of transient withdrawal and jen of jennifhsieh!
jazzy is her usual cute self here. all the bows in her outfit add to the youthful charm of the peter pan collar.
and jen looks amazing in her precious little dress! my new goal now is to find a nice peter pan collar dress.
do watch out for our next my way, her way!