I Covet Thy Look: Another Day To Dress Up
meg of another day to dress up (aka meggstatus) has always been a major source of inspiration to me. she wears vintage so well and has a covetable collection of hats!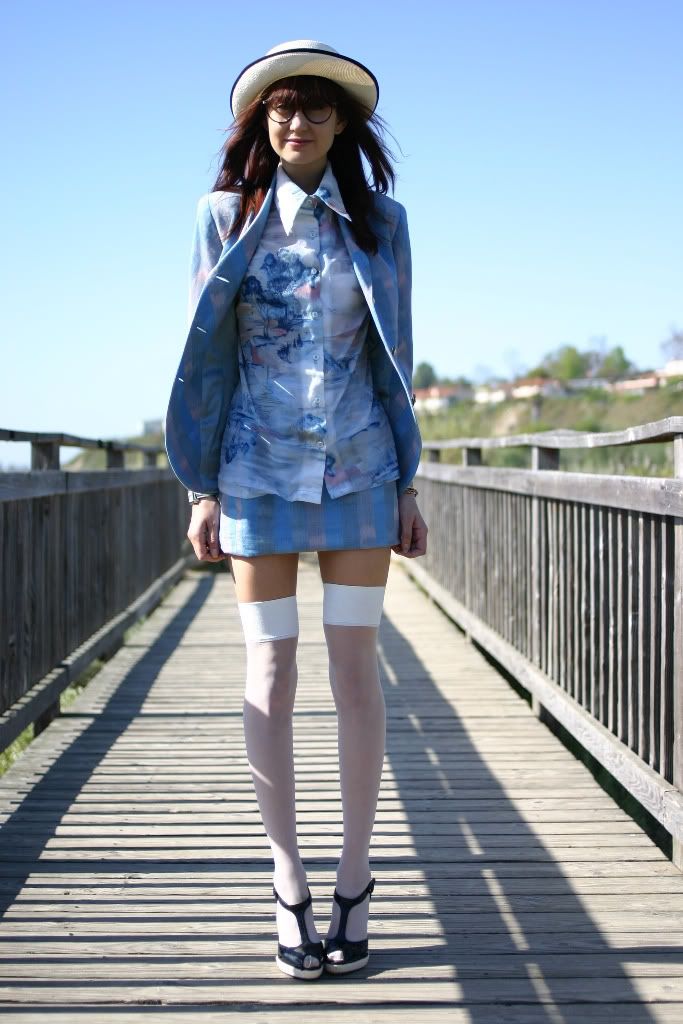 i love the colors in this outfit and the elements in the photo. seriously, it's perfect! definitely one of my favorite posts from her. plus she created the look around her favorite book, kafka on the shore, by one of my most admired authors, haruki murakami.