I Covet Thy Look: monochroma.chic
kristy of monochroma.chic has always been one of my favorite people on the interwebs. not only is she chic to the core, she is also a total sweetheart.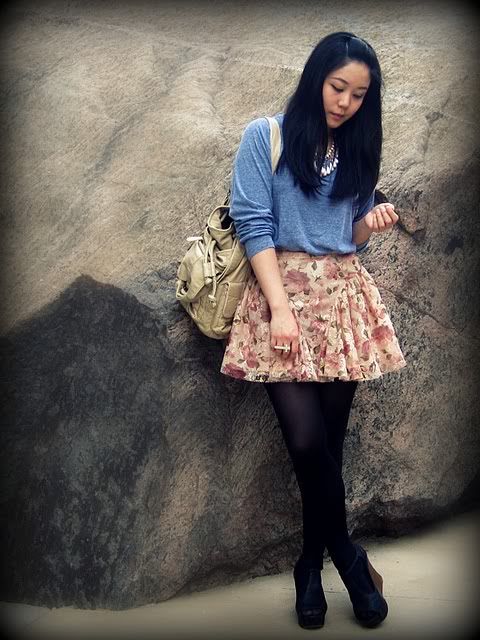 don't you just love this pairing of slouchy-sweater-and-pretty-floral-skirt? it's the perfect transition outfit! plus her jeffrey campbell wedges make me want to write sonnets about, well, wedges. probably not the best idea though.