O Hai!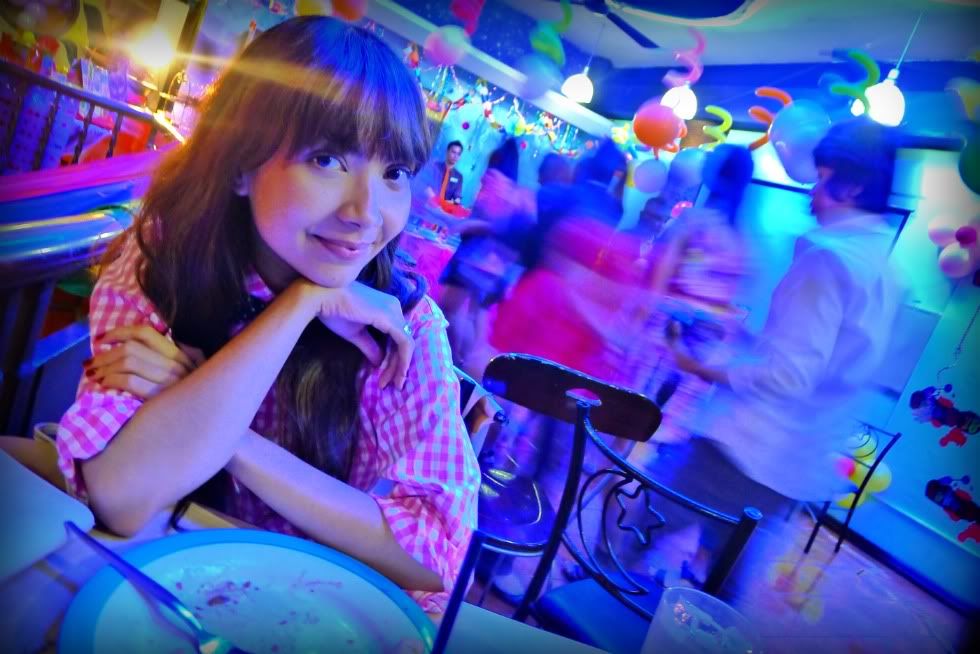 a while ago i attended a debut party with the theme "candy", so i came in a super colorful outfit (pink checked shirt, blue bow tie, yellow skirt, purple belt) and a rather ineffable spring in my step.
looking at these pictures, however, you probably wouldn't have guessed i was at an 18th birthday bash; instead i looked more appropriate for a children's party.
..which i kind of love.
PS
have you joined my ANNIVERSARY GIVEAWAY yet? win amazing prizes from anagon, archive clothing, F-STOP, glitterati, gold dot, moonshine, simone's closet and thrift bar!