f/w fashion in tropical climate
i've been pondering on this thought for a while now. the statement itself is an arguable oxymoron, but i have to say, i thoroughly enjoy the idea of it. i'm certain that those of you who've seen my outfits on my flickr page have noticed that i don't always dress in climate-appropriate things. well, this is why.
i have lived in manila all my life, and headache-inducing heat is nothing new to us here. and yes, you will see girls clad in tank tops and crazy short shorts, while guys walk around in board shorts and flip-flops. it doesn't matter where and when – malls, schools, and even Church, this kind of "fashion" is everywhere. on regular (and especially scorching) days, i myself just don a pair of jeans or capris, a white t-shirt, and a good old pair of
havaianas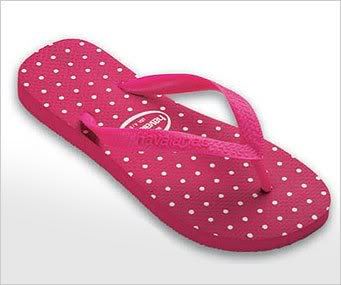 . practical? yes — in almost every way, in fact. exciting? really not.
i don't know about you, but i find it incredibly mind-numbing to just put on the same old thing every. single. day.
and that's the reason why i like wearing fall/winter-ish outfits: i feel i can be more creative with them. however, this again is an arguable point as there are a number of wardrobe remixers from tropical (or similar) countries capable of putting together a fantastic outfit that is also befitting their climate. there is boboniaa, for example. she is someone to admire – and envy!- because her outfits are really up there with the best of the best.
still, i would rather explore my creativity with outfits using a different approach. there is something more exciting, almost exhillirating, about wearing an outfit that you know other people won't ever think of… at least people in the same society you're in. it is probably the most non-conformist aspect of me (i am not very political-minded, see, so this is a huge deal). nevertheless, i am still realistic. i know i can never put an outfit together composed mainly of wools and thick knits. so i improvize. i wear a couple of thin layers only, and usually with tights. and the truth is, wearing tights with skirts or dresses is more practical for me, because i commute almost everyday to school (or wherever else) and it is much harder to do that when i am so self-conscious with what i'm wearing. we have some unusual public vehicles here, like
the jeepney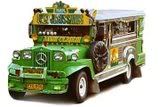 and
the tricycle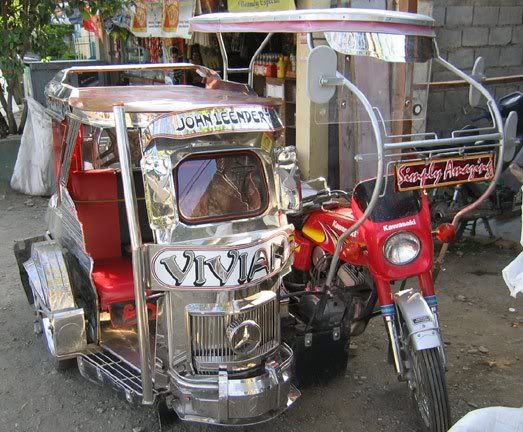 , and one might find their skirt flying up and about as they board. so tights serve as are my 'protection' in that event.
and so, whether i dress fittingly or not (which i sometimes feel is a truly subjective matter), the point is, i like myself in these outfits and they are very much "me"… with perhaps a slight air of make-believe, as i can only dream of wearing such clothes in their actual, corresponding weather.