Looking Down
many fashion bloggers seem to have an affinity with posing in this way, with the eyes looking down (or in some cases, simply looking away). why is that, i wonder? is it because most of us are camera-shy thus turning away is a natural, almost instinctive, habit? but that seems kind of an insane argument, considering we are all posting pictures of ourselves on a regular basis… knowing critical – and sometimes harsh – eyes will surely peruse them.
so what, then?
perhaps the simpler reason is that we try to go for variation in our photos and since most of us bloggers are not models who can immediately strike a different pose in a matter of seconds, we go for the easy way out: looking down.
but when all is said and done, i do i think it takes a braver soul to stare directly at a camera lens (especially when someone's behind it!). so when i'm worried about this myself, or nervous, or downright uncomfortable…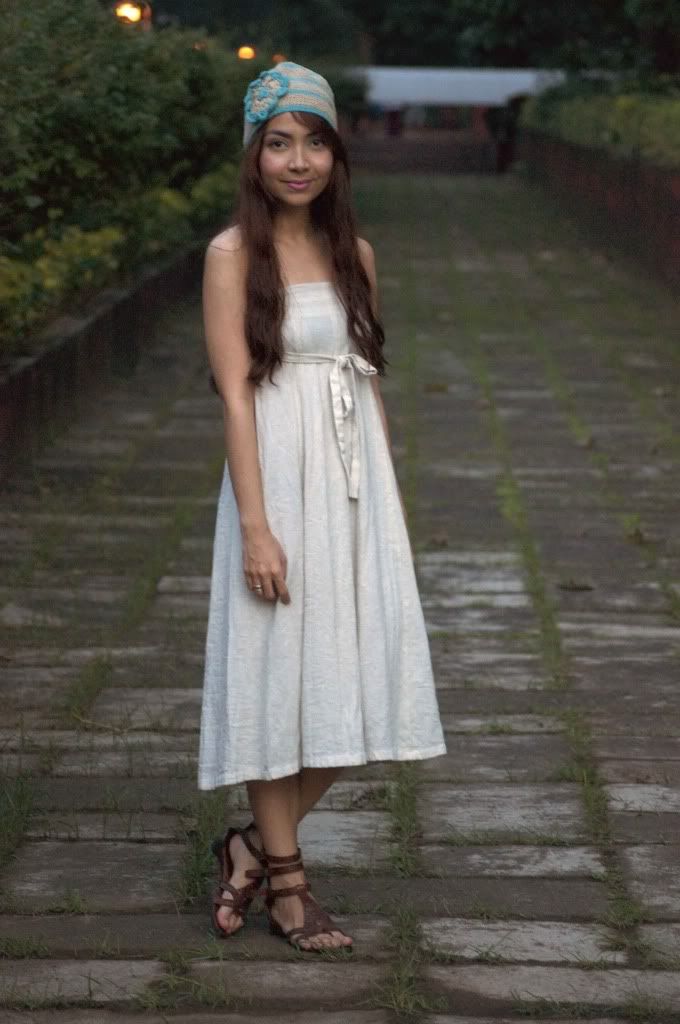 i find that it's easier to just laugh it off. a smiling photo is usually better like that, anyway. (:
maxi skirt (worn as dress) – c/o
simone's closet
gladiator sandals – thrifted
knit hat – american boulevard
PS
don't forget to visit simone's closet at the little brown bag bazaar this weekend at the collective in malugay st., makati city! lots of vintage treats await!